3 Pillars to Local Search Marketing
A business's ability to rank well among online search, in which users are searching for a local business, is becoming more and more important. Instead of the traditional print yellow pages, people are going online to find information about business and purchasing options within their own town.
So, how can a business ensure that local customers can and will find their company online when searching for relevant search terms or keyphrases? The answer is within these 3 Pillars of Local Search Marketing: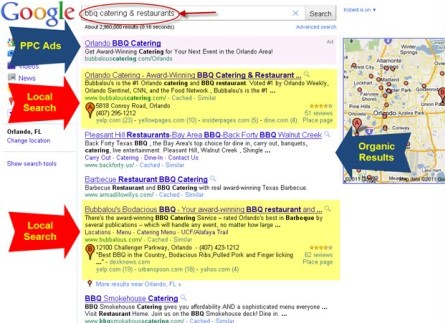 1.) Location/Distance
Google and other search engines identify the location of the online searcher by the IP address of your web connection. Mobile searchers' location is identified by the GPS within their smart phone. So, the search engines provide search results that are near the searcher or near the location being searched.
2.) Relevance
A search engine's goal is to provide the most relevant search results to the user's search term or keyphrase. That is why it is important that a business's Google Place Page and other local listings are as thorough and descriptive as possible. Claim, standardize, and optimize all of your listings within the local business directories, such as Manta, Merchant Circle, SuperPages, and more. Be accurate and consistent, and use targeted keywords or search teams within your company descriptions.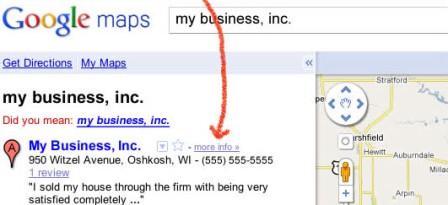 3.) Location Prominence
The newest variable impacting Local Search results is what others are saying about you in the context of your "place" or location. This is done most popularly by online reviews. What is being said about you? Is it good or is it bad? And the keywords used in those mentions will also tell the search engines what your business is about.

If you think that people are not talking about you online, think again. There are review sites for just about every industry. See the short list below:
• Restaurants: Urban Spoon, Zagat, Open Table
• Wine: Snooth
• Nearly Everything: Yelp
• Health Practitioners: Demand Force
• Contractors: ServiceMagic
• Real Estate: Trulia, Zillow
• Shopping: Amazon

So, if you want to rank well within the local search results when local customers are searching for keyphrases about your business or within your area, start with researching how people search for your products and services online. What search terms or keyphrases are they using? From there, you'll know what keyphrases to target and optimize for.
If you'd like help generating leads for your business through Local Search Marketing, please don't hesitate to contact Xcellimark .

Free Consultation
Get your free consultation with digital marketing & sales experts.
Get Started