Local Search Hits the Big Time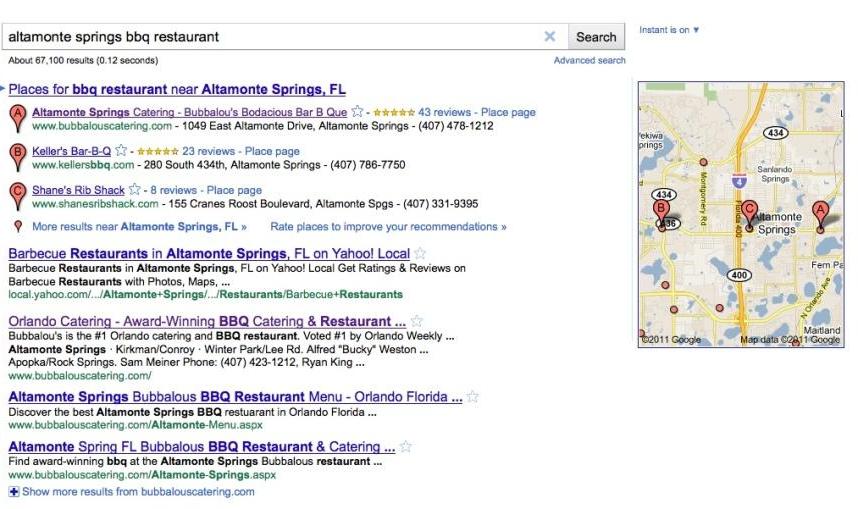 Have you noticed lately how many times a Google map appears on the upper right side of your search results when you do a Google search?
Google is very serious about Local Search and it's only getting bigger and more prominent.
What used to be (and sometimes still is) a 5 or 7 pack grouping of local listings is now hitting the big time. Many times, Local Search results are now the actual organic listings on the page – not grouped together but dispersed as the actual normal listings on the search results page.
What Are Local Listings You Ask?
Local Listings, or Place Pages as they are now called, are the listings that Google, Bing and Yahoo display on search results with balloons, addresses, phone numbers, ratings, reviews and a spot on a local map indicating where that business is located.
Traditional Local Listing Group – 3 Pack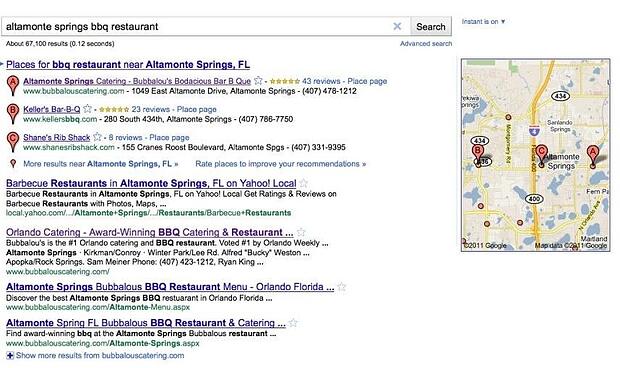 Google wasn't satisfied though with simply grouping a small number of local companies within a small 5 or 7 pack on the search results page. More and more, the Local Listing or Place Pages ARE the organic search results.
How can you tell what is a local listing within the organic search results and what is considered a traditional organic listing? The Place Page listing has a balloon to the left of the listing, which corresponds to a balloon on a local map on the right side of the search results. Many times this listing provides much more information about the business than a "normal" organic listing.
New Local Listings Showing as Normal Organic Results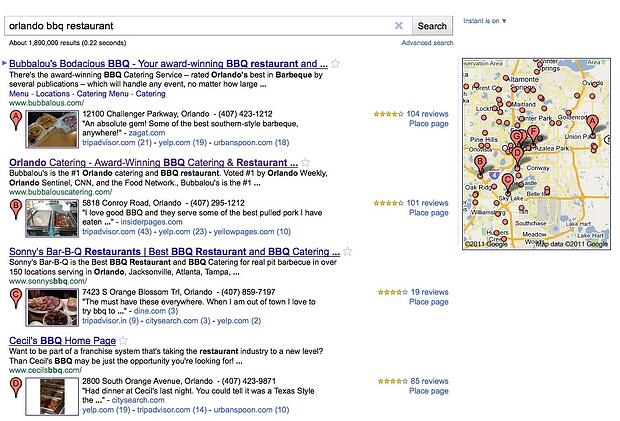 So How Do I Get One?
It is important for every business to "claim" their local listing as their own. Google will not simply allow you to say it is your listing though. You will have to be ready to answer your telephone to receive a pin number that will allow you to verify it as your own, or wait for a postcard in the mail with the pin number.
You'll need to go the postcard route if you use an automated attendant because the phone call is an automated call and it won't know how to dial an extension through the automated attendant. It will simply try to give your voice recording the pin number, which of course will not work.
Claiming your Place Page is only step one though. Knowing what to do to maximize your Place Page (or Local Listing) is extremely important. But I'll go more into that next Tuesday in Part Two of this article on Local Search.
Free Consultation
Get your free consultation with digital marketing & sales experts.
Get Started