3 Tips to Solve Writer's Block at Your Engineering & Construction Firm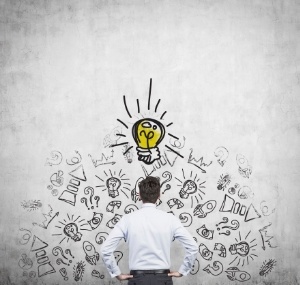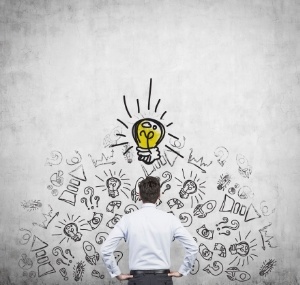 If you run an engineering or construction firm that earns business primarily through the RFP process, it's time to look for other ways to generate leads and drive conversions. Early-adopting firms that already practice inbound marketing are being handsomely rewarded for their efforts.
That's because all purchasing decisions, including those made by engineering and construction firm clients, are fundamentally content-driven.
According to Google ZMOT, 84 percent of people engage in online information consumption and education. When it comes time to make a purchase, the numbers are even more impressive: According to Google ZMOT, the average person engages with 11.4 pieces of content prior to making a purchase decision.
However, creating content worthy of your company's inbound marketing plan is easier said than done. Whether you're writing for your blog, putting together infographics, compiling case studies or creating white papers, your content needs to draw-in potential customers.
But let's keep it real – sometimes the dreaded content creation writer's block interferes.
If writer's block is getting in the way of your engineering and construction firm's marketing activities, don't despair. Instead, follow these three (3) tried-and-true methods for beating writer's block and creating compelling content.
1. Put Yourself in Your Prospects' Shoes
It's much easier to write with an audience in mind when you know something about that audience. Before you dive into your content marketing plan, lay the groundwork with a comprehensive look at your firm's ideal buyers.

Also known as "buyer personas," ideal buyers are idealized representations of your company's core client groups. Each buyer persona is characterized by specific demographic and motivational attributes that inform the persona's decision-making processes and makes it easier to create marketing material that speaks directly to them.

There are many ways to create your company's buyer personas. Popular strategies include:
Collecting motivational data about prospects and current clients from your sales team.
This data might include clients' stated pain points or concerns.
Asking prospects and/or current clients to fill out surveys about themselves and their experiences.
Analyzing demographic data provided by prospects and clients.
Collecting publicly available data about the organizations to which you market.
Once you've drawn up a list of buyer personas, spend some time brainstorming ideas that speak to each persona's unique motivations, pain points, concerns and needs. While brainstorming, ask yourself questions such as:
What is/are this person's top concern(s)?
What does this person most want from his/her relationship with our firm?
What can we do to simplify and streamline the decision-making process for this person?
What can we do to inform this person of his/her choices and effectively communicate our unique value?
The answers to these questions will help you create compelling, informative topics that you can easily build actionable content around.
2. Develop a Clear Statement of Value
If you haven't already done so, take some time to condense your company's differentiators into a concise value proposition. Your company's value proposition should clearly indicate what sets it apart from your competition and why it should be the top choice for your prospects.
The best value propositions are short and unambiguous. It often takes no more than a sentence or two to make the case.
Once you've got your company's value proposition in place, use it as a unifying theme in the content you create. Think of it as a thesis statement that ties together each disparate piece of content and makes a clear, unwavering endorsement for your particular approach.
Of course, you can also use your value proposition to overcome your content creation writer's block. Simply build content topics around your value proposition and watch the prose flow.
3. Take a Page from Your Competitors
Never copy previously published content – not only is it ethically unsound but for online content that's visible to search engines, it can be potentially detrimental to your website's SEO.
However, this doesn't mean that you can't draw on your competitors' content for inspiration. Spend some time scanning competing firms' websites and online sales collateral for material that most closely aligns with your own company's marketing goals.
Although you won't be able to peer into your competitors' onsite analytics directly, you can certainly use a link-checking tool to see how many inbound links each piece of content has attracted.
Once you've identified individual pieces and general types of content that seem to drive engagement, use them to generate topic and structure ideas for your own content. Just remember to provide attribution whenever you directly quote from or paraphrase a source.
Learn More About Digital Marketing for Engineering Firms
Now that you've learned a few tips on how to break free from content creation writer's block, it's time to learn more about inbound marketing. Give us a call or contact us online at your convenience - we can't wait to hear from you!
Free Consultation
Get your free consultation with digital marketing & sales experts.
Get Started