4 Ways to Establish Your Engineering Firm as The Experts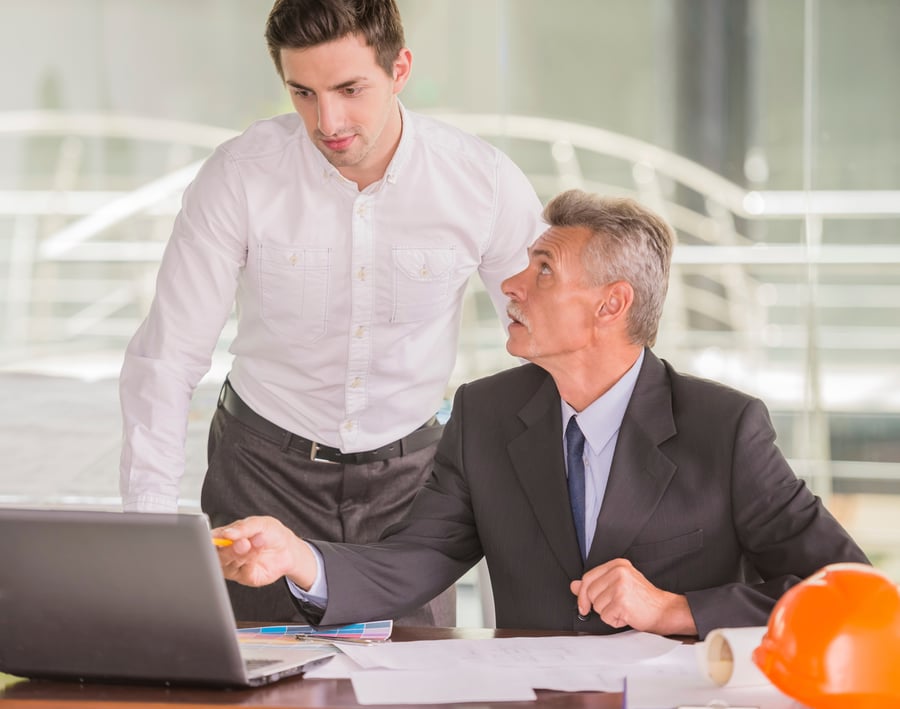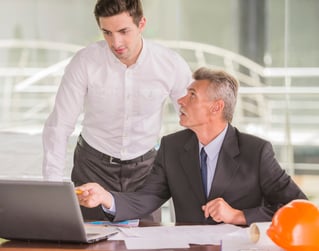 As an engineering firm, you probably built your business by responding promptly, professionally and thoroughly to relevant RFPs. You know that you won't get every single contract for which you bid, but you're confident that you'll get your fair share.
In the past, you haven't had to rely on inbound marketing tactics such as content marketing because your expertise sold itself. In fact, you might not have a marketing team at all. "We don't need one," you probably thought, "We just need to respond to the right RFPs and make it on the short list."
But if you want to take your firm to the next level in 2016, that old school attitude towards inbound marketing has to change so you can attract more contracts by setting yourself up as the expert engineering firm and rise past your competition.
Unless you're lucky enough to occupy a very specific niche, or operate in a favorable economic environment in which there's literally too much work to go around, you know that engineering is a competitive field.
That's why now, more than ever before, engineering firms are leveraging the power of inbound marketing to create awareness about their unique services, engage prospective clients and increase conversion rates.
Content Marketing for Engineers
Inbound marketing is built around four distinct phases: attracting, converting, closing and delighting. Basically, you need to attract visitors to your website, convert them into quality leads with engaging content, close the sale with as many of them as possible and continue to delight them so that they'll buy from you repeatedly.

The secret to effective inbound marketing lies in putting the right content and messaging in front of the right people at the right time. This requires working knowledge of the concept of buyer personas.

Buyer personas are also known as "ideal buyers." They're archetypes of the prospects you sell to.
For engineering firms, buyer personas tend to be variations on decision-makers in government agencies, construction firms, architectural firms, real estate developers and other organizations that require your services.

Each buyer persona contains important details relating to the buyer's demographic profile, motivations and more. These include:
Personal motivations, including career aspirations, that can help you forge a deeper connection with them during the marketing and sales processes
Pain points, which are generally business-related problems that your solution may be positioned to solve
Personality and "care" requirements, including preferences for "hard sells" versus multi-touch "courting" or "soft sells," that help you determine how best to approach each persona.
By gathering as much information as possible about each buyer persona, you'll find yourself in a good position to develop a marketing strategy that's specific and appropriate to each persona. In turn, your persona-specific strategy will help you qualify, nurture and close leads that fall into each persona, boosting your overall sales and repeat sales.

This might sound confusing, but it's actually a straightforward methodical formula that can make all the difference between a scattershot approach with a low rate of success and a focused approach with a much higher "win rate."
If you're ready to dive into the world of engineering firm content marketing and position your company as proven experts in your specialty, harness these four (4) powerful types of content in support of your efforts.
1. Useful, Actionable Webinars
When it comes to delivering "delightful" content to existing customers and prospects within your sales pipeline alike, webinars are the way to go. Online seminars simultaneously educate, inform and explain complicated concepts at a super-granular level, allowing participants to walk away with a clearer sense of your company's capabilities. Participants also learn how your capabilities might address their own needs, motivations and pain points.

Consider focusing your company's webinars on broader engineering-related topics. If you specialize in seismic mitigation, for example, you might offer a webinar highlighting the main issues facing construction firms in seismically active areas. If your focus is hydrology, you might discuss some of the factors affecting infrastructure in wetland areas.
Make sure you're promoting your webinars via online advertising and email marketing to existing prospect lists.
2. Powerful, Engaging eBooks
Producing a comprehensive eBook is a lot of work, but releasing one or two per quarter can have a huge impact on your firm's visibility and authority. Choose a topic that you've encountered in a recent client relationship or RFP and explore it as fully as your proprietary interests will allow.
Drive home the idea that your firm is uniquely positioned to solve such issues. And don't forget a call to action that makes the connection explicit and encourages prospects to take the next step.
3. Regular, Insightful Blog Articles
Blog articles are great for filling the gaps between larger, more involved pieces of content. They're also useful for building awareness around new initiatives, tent pole content, newsy items such as company announcements and more. Start a regular publishing schedule, ideally once or twice per week or more.
4. Helpful, Conversion-Oriented Product Demo Videos
Product demo videos are incredibly valuable for introducing your innovations to your prospect pool. They're also great as cross-selling aids for existing customers. For instance, you might demo a product or service to every customer who purchased a related product or service within the past year, positioning the demo product as a key value-add opportunity.
Learn How to Position Your Engineering Firm as an Expert
If you approach the engineering content marketing process with a long-term plan, you'll be well on your way to positioning your firm as an expert in the field and expanding your share of the local market.
Developing a comprehensive inbound marketing operation for your business takes time, effort and knowledge. It's entirely normal to have questions about how best to approach the process.
It's just as normal to make preventable mistakes along the way.
If you have questions about positioning your engineering firm as an expert in its niche, don't hesitate to get in touch with us by phone or email. We're happy to offer the inside scoop on inbound marketing.
Free Consultation
Get your free consultation with digital marketing & sales experts.
Get Started