5 Ways to Identify & Deliver Content to Convert Your Visitors into Customers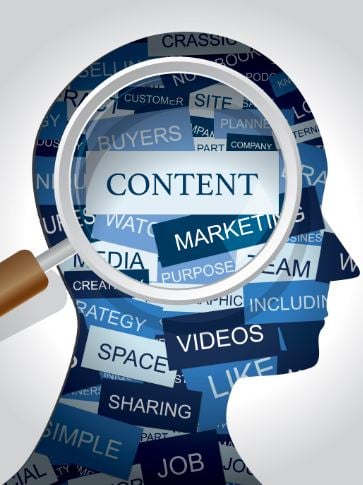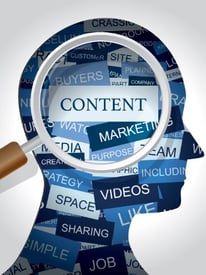 Gaining a clear understanding of potential customers' needs is the main goal of every marketer. Companies spend a lot of money on market research trying to understand consumer behavior so they can market their product the right way to the right people.
Below is a checklist of 5 ways to help you find out what kind of information your potential customer needs and wants. Then we've included 5 ways to deliver that information to your target market to help them convert to customers.
How to Identify Content That Pulls in Prospects
1. Buyer Persona Development
A buyer persona is a semi-fictional representation of an ideal customer. Actually, it's a semi-fictional representation of not just any ideal customer, but more specifically, your ideal customer.
It's based on data collected by your team such as customer demographics, behavior patterns, motivations and goals. It should also be based on actual interviews with your clients to get an understanding of what triggered their initial buying journey.
As you use this approach, be as specific as possible when identifying your ideal customers. The more details you can provide about who they are, what they do, and what they need, the better questions you'll ask as you begin to identify information missing from your current marketing efforts.
2. Customer Survey & Questionnaires
Many companies have an FAQ page on their website. It's a great place to give prospects answers to their most popular questions.
If you currently don't have an FAQ section, no worries.There's another way to go about this: check to see if you or your customer service team has been keeping a record of questions asked by prospective and current customers.
If so, this gives you great insight into the pain points they are experiencing by the time they consider your product,and it gives you the inside scoop on what they are looking for in a solution.
Once you determine the questions your prospective buyers are asking,you can compile the information and create unique content that answers those questions. You can write case studies where a customer's problem was solved or unique blog posts where the solution is within the content. This kind of detailed information helps the reader move to the next stage of the buyer's journey: the decision.
3. Online Discussion Forums
Online discussion forums are a great place to go and gather information because posters tend to be more candid with their thoughts and feedback.
Whether they are expressing a problem, asking a question or just dialoguing with one another, sifting through the threads can give you inside information on their pain points and biggest challenges so you can take that information and apply your product or service to the solution.
Just remember, don't go in there with guns blazing blatantly promoting yourself. Use online forums as a listening tool and not a vehicle for self-promotion. Keep the promotional messaging on your own website. Forum goers, and others like them with the same problem, will eventually find you on your website where you're free to market yourself as much as you want.
4. Website Smart Forms
Forms on your website do more than just gather personal information such as a prospects name and email. They can be a tool to dig deeper into how the prospect landed on your web page in the first place. More than likely, they are looking for a solution to their problem and they think you've got the answer.
To let them know that you've got an idea of what they are seeking, put a drop down menu on the form or a list of checkboxes asking them what issue brought them to your website i.e. "What's your greatest marketing challenge?"
Seeing the options will cause them to breathe a sigh of relief that they've landed on the website of a business who understands their business problems and understands what they need.
Remember to include a comments box too so they can elaborate on the problem they're having if they wish and give you some more inside intelligence on how to meet their need.
5. Third-Party Research in Your Market
You've probably got a lot of third-party research sitting in your email inbox right now especially if you're subscribed to industry newsletters and blogs.
Don't ignore those emails. Open some of them to see what your peers are saying, learn about the surveys conducted to get more information and discover data they have gathered.
Third-parties do a lot of heavy lifting research because they have access to more people in your target market than you do. But you can take that same data as proof of what people want and need in the marketplace then use it as a source to make the case for your product or service.
How to Deliver the Information
Now that you've acquired all of this information, how are you going deliver it in doses to your target market? Here are some of the most effective ways to get the information in front of prospects.
1. Blog Articles
After the internal pages on your website, your blog should be the go-to place on your website for content. Since it serves as your personal publishing platform, it's a great way to deliver the information your target market wants to read. Keep them in the loop by relaying your latest product and service updates, sharing some of the data you gathered from third-party research and establishing yourself as a thought leader in your field through insightful and helpful articles.
2. Social Media Posts
Once you've written a blog post to deliver the information, promotion does not stop there! Make sure you share the blog article on all of your social media channels to get in front of your fans and followers.
Whether it's a Tweet on your business profile or a status update on your Facebook company page, don't let an opportunity slip by to further promote the information you've gathered.
Hopefully they will find it informative enough to engage by leaving a comment, liking it, or even better, sharing it with their social media audience as well.
3. Case Studies
Case studies are a great way to toot your own horn and show how valuable your products and services have proved to be to other clients. They usually include a specific client problem and how you solved it.
Plus they're backed up by stats proving your effectiveness. Make sure you've got analytical data to backup your claims and present it in a concise and visually appealing way. Case studies are usually only a few pages long so make it brief and to the point.
Customers love reading about another company's success because it gives them the same hope that they too can achieve those same results by doing business with you.
4. Testimonials
Think of testimonials as condensed case studies for your website. When a customer is happy with your product or service they are willing to spread the word about how doing business with you was a benefit to them.
After you've worked with a customer, there is no harm in following up with them via email asking for a testimonial. While online reviews are the most popular way to solicit their testimonials, customers are also apt to give you a testimonial you can place directly on your website.
5. Consultations
There's nothing like talking face to face with potential customers. A consultation is a way for you to demonstrate your knowledge and expertise to give a potential customer confidence that working with you benefits their business.
Whether you want to offer a consultation upfront to screen prospects or make it free as part of a lead-nurturing campaign, it's a great way to present information, research and data you have gathered and put it into a compelling consultation on why they should do business with you.
When you put all of these components on this checklist into motion, it provides a robust picture of what those in your target are thinking, doing and feeling.
In the information age, companies that provide relevant and high-quality information are the ones that are the most successful.
However you decide to go about it, make sure your approach is varied, monitor your results,then refine your efforts.
Free Consultation
Get your free consultation with digital marketing & sales experts.
Get Started