6 Content Marketing Hacks: A Cheat Sheet for Marketing Managers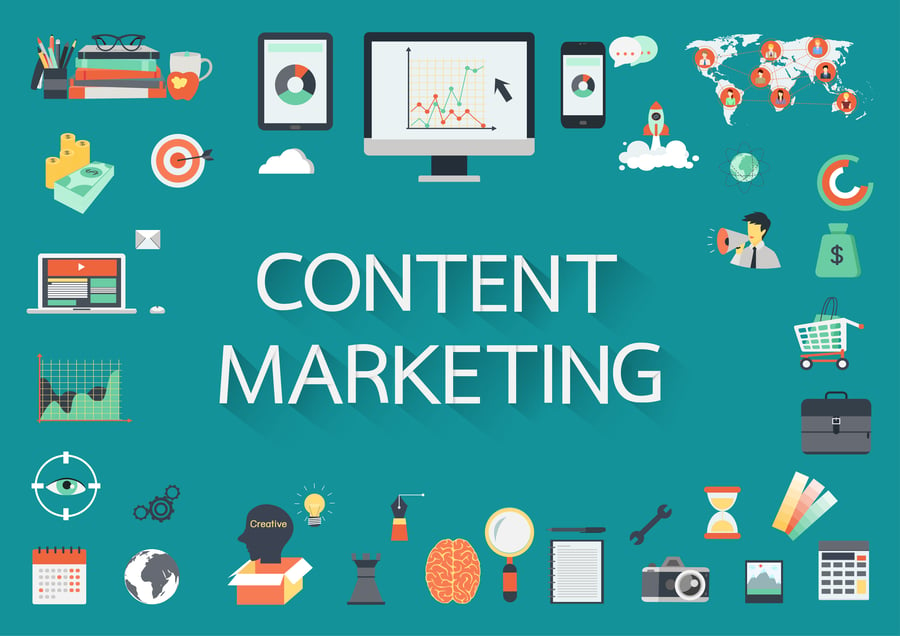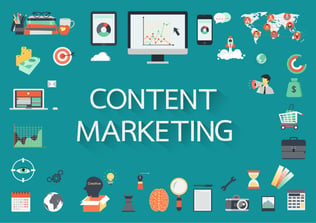 In the past, the term "hack" had a very different meaning. Back then, a hack was someone who wasn't very good at their job. They either phoned in their work every day or simply lacked the talent to do good work in the first place. No one wants to be known as that sort of "hack," which the Merriam-Webster Dictionary defines as "working for hire...with mediocre standards."

These days, hacks are much cooler. Instead of putting out huge volumes of mediocre work, they make the complex seem simple and the impossible seem possible. Modern hacks are most definitely our friends. (Not including those who "hack" others computers! Totally different type of hack!)

Let's explore six content marketing hacks that could dramatically improve your lead generation and conversion metrics.
1. Test Headlines and Above-the-Fold Content
Check out the latest studies on Web users' attention spans. Depending on who you ask, the typical Internet surfer takes anywhere from one to seven seconds to make a final decision about whether to remain on a particular website or navigate away. Basically, your average prospect could decide to leave your website before the homepage is done loading.
How can you get more first-time and repeat visitors to stick around? For starters, craft short, catchy headlines that attract the attention of visitors and fully display in search results. Most engines display a maximum of about 60 characters - enough for about seven to nine words with spaces. Your headlines don't have to be uniformly sensational, but they should be intriguing enough to convince people to keep reading.
You should also focus on engaging graphics, images, video, text formatting, and navigation features in each page's "above the fold" area. Traditionally, the "above the fold" portion of a website is the area visible without scrolling once the page has completely loaded.
2. Go Deep!
Until recently, conventional wisdom has held that blog posts and most other forms of non-gated content perform best when they're short, sweet, and to the point.
There's certainly some truth to this notion. If you're announcing a snippet of company news on your blog or touting a limited-time offer in a snappy press release, it's probably best not to beat around the bush too much.
On the other hand, truly effective content marketing is often fearsomely comprehensive. Nothing conveys authority and subject-matter mastery like a 2,000-word whitepaper on a particular aspect of your business or trend affecting your industry, particularly if you're the first thought leader to write at length on the subject.
3. Offer Something of Value
Although long-form content marketing shouldn't be gated for profit by default, it's important not to give away every single piece of content you produce.
Get in the habit of putting together a major piece of authoritative content - a comprehensive series of case studies, an exhaustive white paper, even a professionally produced video.. Then use secondary content, such as shorter blog posts and email marketing blasts, to promote the primary piece of content extensively.
Unless content creation is a key part of your business model, you don't have to charge a fee for users to access the content. However, you shouldn't make it freely accessible from an unrestricted site page. Instead, offer it up as a downloadable PDF and require users to provide their name and email address before viewing it. If your organization puts on admission-only events from time to time, consider offering the content to anyone who purchases a ticket to your next get-together.
Setting "tent pole" pieces of content apart from more routinely scheduled blog posts and emails is a great way to make them seem special - and to create the impression of value for your prospects. Remember, prospects who feel as if you provide them with actionable, valuable intelligence are more likely to become paying customers.
4. Make Sharing Seamless
In the age of 24/7 social media, nothing holds users' attention like seamless sharing capabilities. Depending on the nature of your company, you'll want to include sharing buttons for your strongest social platforms.
Whereas B2B companies typically feature LinkedIn, Twitter, and Google Plus buttons prominently, B2C firms may have more success with platforms like Facebook, Pinterest, Snapchat, and Instagram. Share your own content, plus relevant curated content from other sources. And don't forget to ask your audience to share your content with their friends and followers as well.
5. Sharpen Your Calls-to-Action
Make sure you compose top-notch calls-to-action for each type - or even each individual piece - of content that you produce.
Some businesses find success with campaign-specific calls-to-action directing the website visitor to take a specific action on the website i.e. download a white paper, read a blog article, subscribe to an email newsletter, etc. All of these can be useful for segmenting different customer groups into parallel email marketing lists that you can nurture into leads through ongoing email marketing.
6. Don't Discount Guest Blogging
While the subject of guest blogging has been debated whether or not it's a valuable SEO tool, it's still a critical component of content marketing. Instead of link-building, guest blogging is now primarily used to build authority among target audiences and indirectly drive traffic back to a particular website. As long as your guest posts use "nofollow" links, you're likely to see a qualified traffic boost from a sustained campaign.
Learn How Content Marketing Works from the Pros
If you can keep these content marketing hacks straight as you architect your online marketing campaigns, you'll be well on your way to success. That said, the world of content marketing is confusing - even when you've got the hacks to help you out - and can change in the blink of the eye. Don't be shy about asking for marketing manager tips along the way.
Free Consultation
Get your free consultation with digital marketing & sales experts.
Get Started