7 Tips to Help Your Sales Team Sell More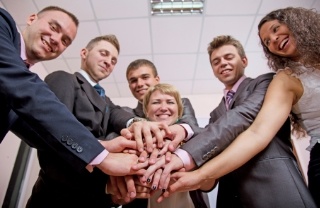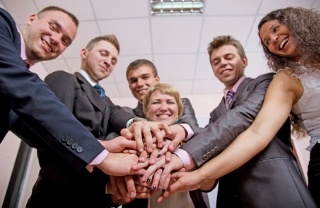 We've discussed many inbound marketing tactics and strategies in previous posts, but we've noticed that marketers often overlook two of the more "salesy" aspects of the process: upselling and cross-selling.
These related tactics can have a powerful impact on the bottom line and dramatically boost per-customer revenue. When every dollar counts, it's absolutely critical to encourage prospects and customers to renew their commitment to your business.
To help your sales team sell and earn more, follow these seven (7) online upselling tactics and cross-selling strategies.
1. Identify Your Existing Customers
Start by identifying your existing customers. This helps you determine how to focus your upselling and cross-selling firepower. Follow these sub-steps to complete the process:
Find all contacts with the lifecycle designation of "customer"
Manually set this designation for prospects that lack an existing designation
Create a "smart list" to ensure that customers are automatically added to this group in the future
Determine which items each customer has purchased previously and update each contact file as appropriate
2. Determine Whether Upselling or Cross-Selling Is Appropriate
Once you've gathered a bit of basic information about each customer, you need to determine whether it makes sense to upsell or cross-sell. Most companies define upselling and cross-selling as follows:
Upselling involves selling the customer on an upgrade opportunity. For instance, a classic upsell finds a customer upgrading from the most basic service package to the next-highest service package tier. This typically entails a higher price point.
Cross-selling involves selling the customer on products or services that directly or indirectly complement items they've already purchased. For instance, a classic cross-sell finds a customer purchasing a footrest to go along with an already-purchased armchair. Alternatively, cross-selling involves selling complementary items that add value to a purchased product or service such as antivirus protection on a newly purchased tablet or laptop.
3. Lay out a Comprehensive Plan of Attack
After you've assigned each customer to the upselling and/or cross-selling category, it's time to lay out a comprehensive plan of attack that utilizes best-practice digital cross-selling tactics and upselling strategies. These strategies typically utilize a mix of email and phone touchpoints.

Before you begin the initiative, figure out the frequency with which you'll use each touchpoint and the overall mix to which you expect your customers to respond. If you've already segmented your upselling and cross-selling prospects into buyer personas, consider setting out separate parameters for each persona. Finally, create a physical roadmap that outlines your engagement strategy for each upselling and cross-selling attempt.
4. Develop Your Upselling and Cross-selling Content
Depending on how involved your upselling and cross-selling attempts are, you'll likely need supporting content to drive your message. Determine what you'll need to make a compelling case and set about developing each relevant piece. Common pieces of supporting content include:
White papers
Case studies
In-depth blog posts
Special reports
Multimedia content, including videos
Make sure you have a framework for tracking user engagement with each piece of content.
5. Compose Your Emails
To effectively deliver your content, you'll need to create compelling marketing emails that encourage recipients to download or otherwise engage with what you've created. Compose your emails prior to beginning your upselling and cross-selling drive. Take care to include:
Concise, compelling copy that explains your offer's value
A laser-like focus on relevant products and services
An unmistakable call-to-action
A direct appeal to the customer's prior relationship with your company
6. Create and Test Your Phone Scripts
Follow the same process with your phone scripts. While it's not an absolute requirement to sell off a script, giving your salespeople a clear template can help them convince wavering prospects.
7. Schedule and/or Automate Your Upselling and Cross-selling Efforts
Since upselling and cross-selling are involved, ongoing processes, it's in your best interest to schedule and automate your efforts relatively far in advance. Use a calendar tool to schedule each contact with upselling and/or cross-selling targets.
Consider investing in an email marketing automation suite to reduce the amount of time you need to devote to manually sending emails. Remember to assess your schedule, automation protocols and general content at regular intervals and make any necessary adjustments.
Discover How to Upsell Effectively with Digital Marketing
Even if you've got a talented team supporting your efforts, you might feel overwhelmed, but don't despair. We are glad to help you get started and will do whatever you need to help ramp up your online selling operation.
To turn your inbound marketing operation into a powerhouse that inspires jealousy among your competitors, download the free whitepaper "8 Critical Ingredients of a Digital Marketing Plan".
Free Consultation
Get your free consultation with digital marketing & sales experts.
Get Started