Create a First-Rate Content Marketing Strategy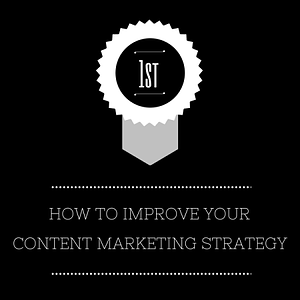 Your sales people no longer control the education or sales process for your ideal buyer. In fact, according to Google's Moment of Truth, buyers will consume 11 pieces of content online before they decide who to contact when making a purchase.
Much of this is happening every day without your knowledge. Therefore, you need a first-rate content marketing strategy to change that.
Providing the information online that your potential clients seek as they move through the different stages of their buying cycle is key to getting the opportunity to sell your products and services.
Because, in reality, most people today will qualify or disqualify you online before they ever contact you.
Your Ideal Customer is Consuming Content to Decide Whether to Contact You
97% of consumers now use online media when researching products and services in their local area (BIA/Kelsey).
Consumers engage with 11.4 pieces of content prior to making a purchase decision (Google Moment of Truth).
84% of buyers engage in online information consumption and education (Google ZMOT).
70% - 90% of the buyer's journey is completed BEFORE prospects contact a sales representative (Forrester).
Experts agree that it's no longer optional to plan and execute a compelling online marketing campaign, and content marketing is a crucial component of this element of your lead generation or customer acquisition strategy. It might sound daunting, but creating a content marketing plan can be an intuitive and even fun process.
What Is a Content Marketing Strategy?
According to Joe Pulizzi of the Content Marketing Institute, content marketing is "a marketing technique of creating and distributing relevant and valuable content to attract, acquire and engage a clearly defined and understood target audience...with the objective of driving profitable customer action."
While it's understandable to focus on the creation aspect of your content marketing strategy, the distribution piece is just as crucial.
Without a clearly defined plan for broadcasting the content you've created, you can't maximize its value. No one likes to take a preventable loss on such an investment.
Effective Types of Content for Online Marketing Campaigns
What types of content underpin an effective marketing strategy? Although the types that work best for your company will depend on the needs of its audience, a typical strategy includes:
Blog posts and press releases
Buyer-specific landing pages
High-value content downloads or offers
Infographics and animations
Videos
Webinars and case studies
It's not enough to use these types of content on an occasional basis. Frequently published content, whether it's a complex, multimedia piece or a relatively straightforward blog post, is a core principle of an efficient, effective content marketing plan.
It is the key to attracting new customers.
Map Your Content to Your Persona's Buyer Cycle
Your target audience has a logical process that they follow to make decisions on whom to buy from. It is driven by valuable content at each stage of their buying cycle.
The stages of their buying cycle and how to map the content they need or seek may look something like this:
Awareness Stage – Prospect gets acquainted with your brand or realizes they have a need for your product or service. Customers also learn new information from your company.
Research/Education Stage – Prospect and customer identifies the problem or need and researches potential solutions, including your product or service.
Comparison/Validation Stage – Prospect and customer examines the options and begins narrowing the list of vendors.
Engagement Stage – Prospect decides whom to buy from or engage with at a relationship level. Customers decide if they trial or purchase additional products from you or engage with a consultation offer.
Establishing Your Campaign and Tracking Its Performance
How do you set up an effective strategy for content marketing and ensure that it remains useful?
There are several steps to the process, including an initial analysis of your company's buyer personas and the content needs of each demographic group. You'll also need to determine how your existing content can be useful and identify "gaps" in your content arsenal.
Next, you'll figure out the type of content that you'll need to create, establish a system for production and publishing, and decide on the appropriate distribution channels.
You'll need to ensure that all new and existing content is optimized for search engines.
Finally, you must lay out key performance indicators (KPIs) to measure your campaign's effectiveness and tweak your content profile accordingly.
Begin Your Content Marketing Journey Today
In a crowded online space, you can't expect old-fashioned word of mouth to carry your water.
You need a powerful digital marketing strategy that gives you a blueprint for dynamic business growth.
Get your Digital Marketing blueprint that will give you the key components of a content marketing plan that will help guide your clients to contact you.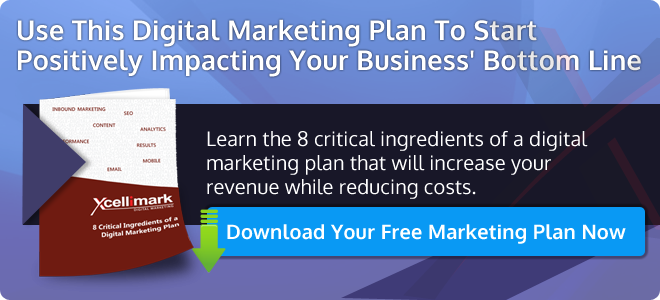 Free Consultation
Get your free consultation with digital marketing & sales experts.
Get Started