9 Reasons Executives Need Effective Digital Skills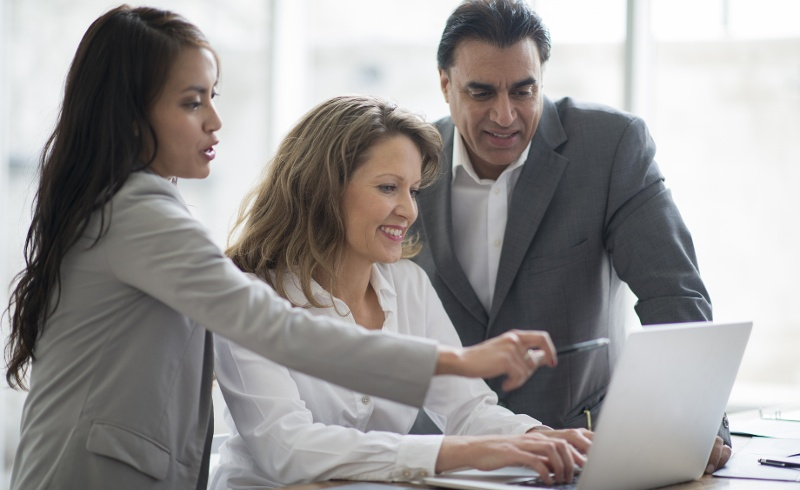 You're an executive in your company, perhaps even the owner. You have an incredible amount to do each day. Yet, there is no bigger or more important investment of your time than into the growth engine behind your business.
In short, as a component of your company's leadership, you need to have the tools and resources to understand how to reach your customers, what to deliver to them, and where to engage with them.
That's why it is so critical for executives, even very busy ones, to invest in learning more about digital marketing and the technology needed to implement your digital marketing strategy and plans.
The benefits of digital marketing are easy to see.
It's Your Biggest Potential Lead Development Tool
It Delivers the Best ROI While Remaining Cost-Effective
It Creates Higher-Quality Leads
It's an Effective Method of Building a Brand
It Offers Measurable Results
It Captures Buyers Early in the Process Online
It Allows You to Adapt and Change Your Marketing Efforts Without Significant Cost
It Leads to Bigger Profit Margins
It Helps Keep Your Finger on the Pulse of Your Company
Having a foundational knowledge of digital marketing and the technology needed to run your campaigns allows you to lead a digitally-forward company; one that understands the heartbeat of its customers. Using the all-in-one HubSpot marketing, sales, and service technology platform allows you to implement and manage your campaigns in one easy-to-use system.
To fully understand the value and benefits of learning at least the basics of digital marketing, consider why it is so valuable to companies today. No matter what level of marketing your company is doing right now, fostering a strong sense of leadership in digital marketing is important.
Take a closer look at why that is.
#1: It's Your Biggest Potential Lead Development Tool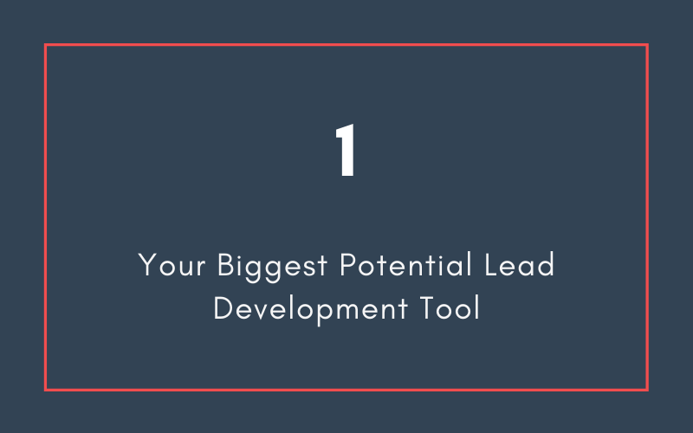 That's a big statement to make, but it's an important fact to consider.
Digital marketing allows you to reach your target audience online and educate them about your products or services. There are many facets to it and there's no real limit to the positive impact it can have and what it can do for your company.
Consider that 84 percent of U.S. residents are looking for something to buy at any given time, according to Google.
Salesforce also tells us that 87 percent of shoppers start their search online, long before they step into a local store to make a purchase.
Rest assured, your competitors are also using digital marketing to reach customers.
According to Salesforce data, 71 percent of marketers across all sectors believe that mobile marketing is really at the core of their business.
#2: It Delivers the Best ROI While Remaining Cost-Effective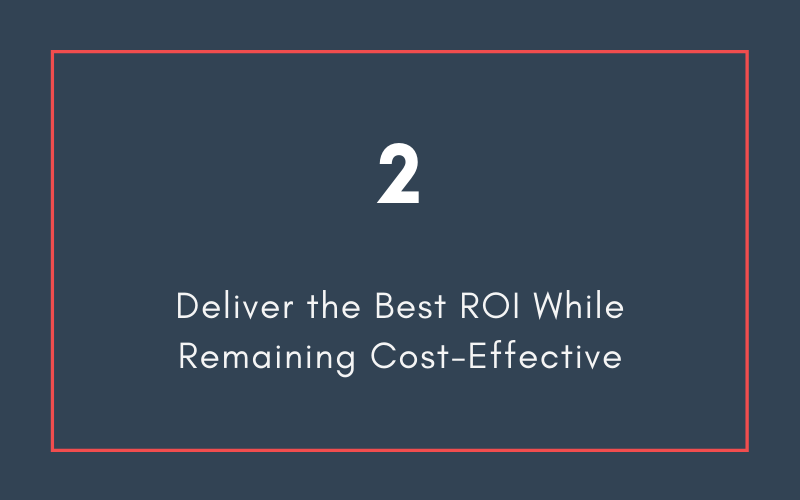 When you consider where to spend your marketing dollars, you need to judge the return on investment (ROI) of any specific method used. With digital marketing, it's straightforward because you have results you can easily track.
Digital ad spend can be significantly less expensive than traditional marketing while producing more proven trackable results. In fact, the ROI for digital marketing tends to be significantly higher than that of traditional marketing.
As a business leader, knowing how and why your digital marketing efforts have a better ROI can help you enhance the outcome of any campaign.
#3: It Creates Higher-Quality Leads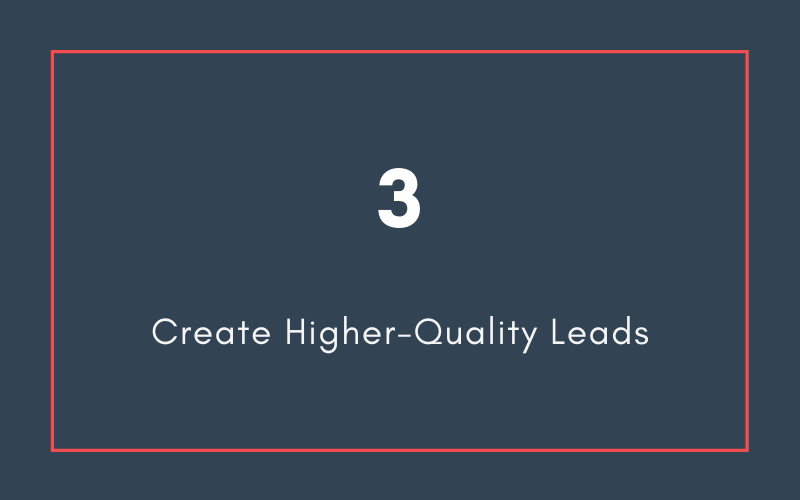 A key component of digital marketing is exploring your ideal customer, the most likely person to buy your product or service. Most executives have an idea of who this is. Perhaps you have some market research to support your ideas.
Yet, digital marketing goes further.
It helps your team drill down to your target market and understand what they are looking for and at what point they are looking during the buying process. Digital marketing also allows you to easily extend your reach, helping you to influence even more of your ideal customers.
Another key benefit is the lower barrier to entry.
Offline marketing methods are very costly. Things like radio ads, billboards, and postal mail campaigns cost far more than what many businesses can easily invest.
These methods also limit the reach of the marketing campaign by who hears or sees those ads. A better option, then, is to use digital marketing, which is less expensive to invest in and provides a bigger reach for that investment.
With an understanding of digital marketing, you will recognize how and why this form of marketing creates better leads. It's not just about having more leads, but more higher-quality leads.
These are people who are already interested in and looking for the product or service you offer. And many are ready to buy.
#4: It's an Effective Method of Building a Brand
According to Google, 9 out of 10 people who are looking to buy something are not sure which brand they want to choose when they begin their customer buying journey.
That means when someone is hoping to buy a product you sell, they are likely looking for just that product, not necessarily a brand.
With effective digital marketing methods, you can create digital marketing components that draw in these buyers, educate them about your product, and build your brand in the process.
Because digital marketing improves your brand's visibility to such a large audience, you're able to gain more recognition and reputation without as large of an investment.
In fact, according to Hootsuite, 90 percent of brands are already using social media as a way to build up their brand recognition.
Add to that, 77 percent of those companies expect to use social media even more to continue to build their brand.
Again, recognizing just how valuable digital marketing is to build your company's brand, it's important that all leadership within your company have a solid understanding of how to use it to achieve the best brand recognition possible.
If you or other company leaders are not aware of how impactful it is to your brand, due to a lack of digital marketing education, that's already costing you.
#5: It Offers Measurable Results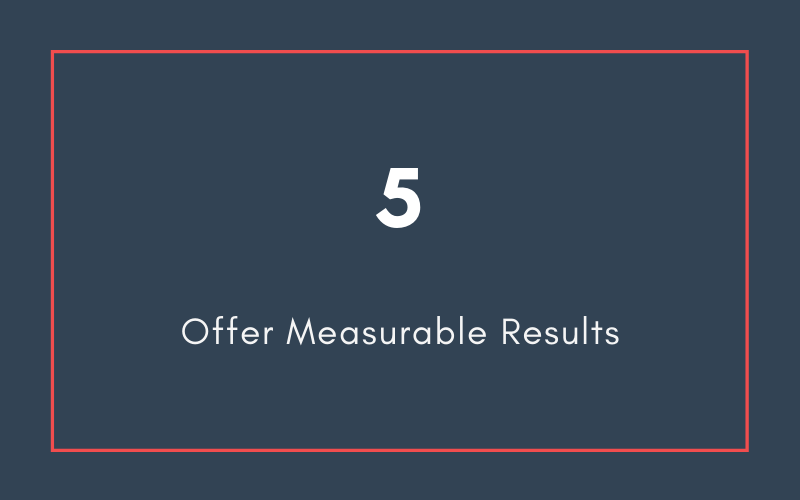 It's important to note that most marketing departments need to prove that they are investing their advertising dollars in the right way and getting the cost-effective ROI mentioned earlier.
Yet, that's not very easy to do with traditional marketing.
You don't know who has seen your billboard ad or heard a radio blurb. You don't know who stopped to read an ad or mailer you've sent out.
Therefore, you can't tell what the true ROI is.
But that's not true with digital marketing.
Digital marketing, which includes content marketing, search engine optimization (SEO), social media marketing, and tools like display and pay-per-click, all have easy ways to determine ROI.
You simply cannot always say the same thing for traditional marketing.
#6: It Captures Buyers Early in the Process Online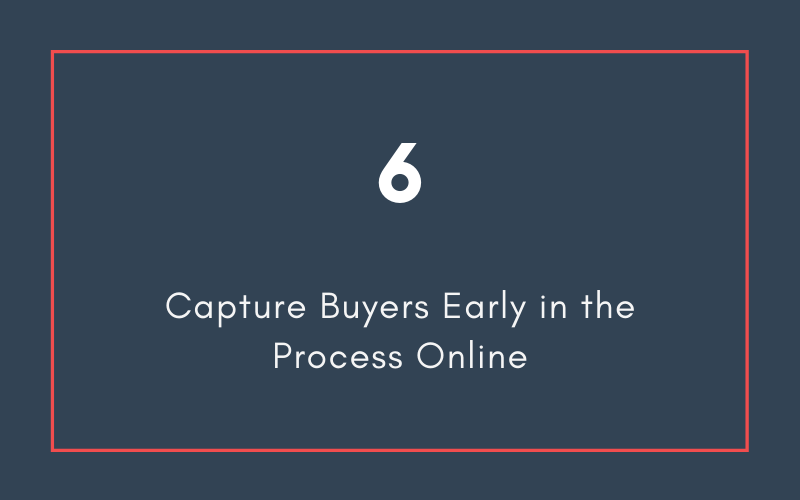 As noted, the use of digital marketing tactics is the right way to go to capture your ideal customers.
Now, let's say that your upper management team is working on new product development, new partnerships, and growth strategies.
How can they effectively make decisions about growing and expanding your company if they don't have a strong pulse on what's happening in the customer's buying process?
It's very often the case that companies without digital marketing knowledge and expertise at the top do not value or invest enough in digital marketing to capture buyers early on.
That can cost your business in profound ways, including reduced brand recognition, poor click-through rates on websites, and limited success with online marketing strategies.
Remember the metric from earlier? Nearly 90 percent of people looking to buy something go online to find it long before they step into a store.
If your competitor has an ad in front of your potential customer online and you do not, that's hurting your bottom line.
#7: It Allows You to Adapt and Change Your Marketing Efforts Without Significant Cost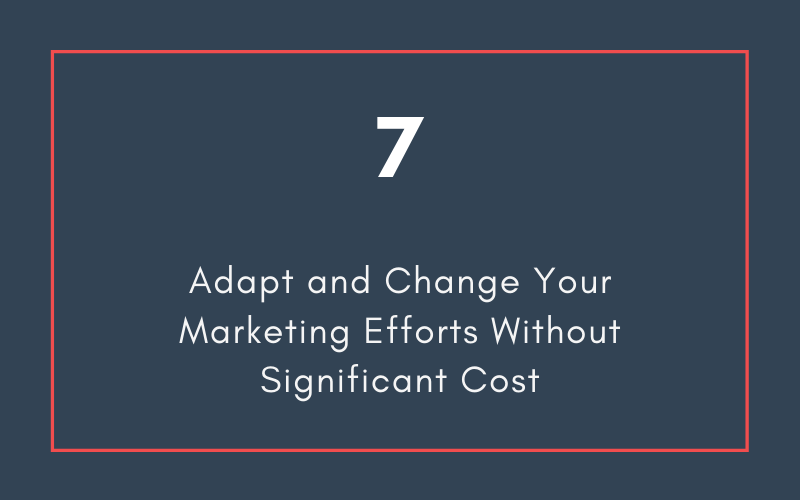 One of the best values of digital marketing is its flexibility.
Let's say you invest in a sign on the side of a busy freeway. It does well for a month or so, but then your ad strategy changes. You want to focus on a new product line, or you have a fantastic new tagline to use.
With the billboard, not only do you have to start over, you have to pay all over again.
With digital marketing, you gain the flexibility to alter and update your marketing efforts as much or as little as you like, often with a click of the button.
You also don't have to make a big investment with each change you make.
For the executive, that's an important consideration. It allows your marketing dollars to be used not only more wisely with more transparency, but also better flexibility.
Knowing how that works and why is a valuable reason for executives to understand at least the foundational elements of digital marketing.
#8: It Leads to Bigger Profit Margins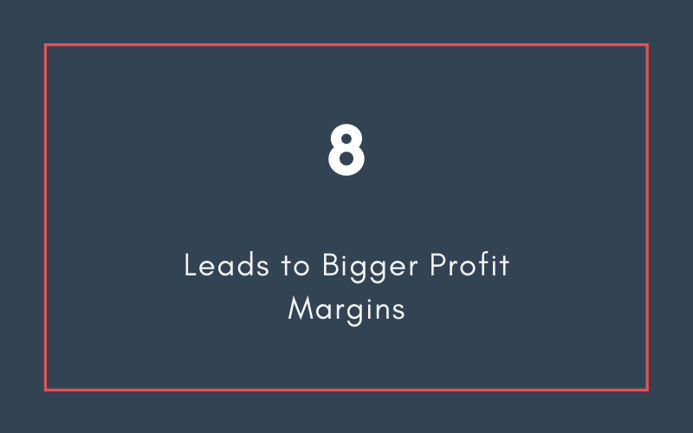 Let's be clear—digital marketing grows profits. Here are just a few of the ways it does this:
Increases your access to well-qualified leads
Improves conversion rates, turning website visitors into buyers
Offers higher revenues with better revenue growth expectancy
Provides more marketing campaign options
Incorporates new and ever-changing technology, including voice assistants, the internet of things, and data into your campaign
Even though you may have a dedicated marketing manager or marketing team, knowing the foundational elements allows you, as the owner or non-marketing executive, to understand the implications of digital marketing on your business.
#9: It Helps Keep Your Finger on the Pulse of Your Company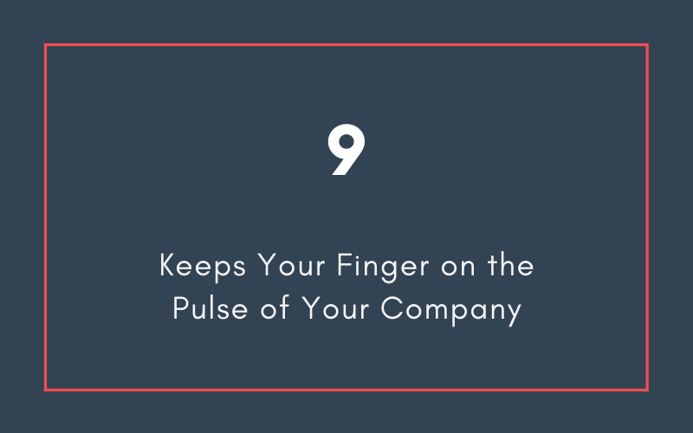 Perhaps just as important, digital marketing is your way, as a leader of your company, to constantly grow and develop your business. You need a method of knowing what consumers react to, what they are talking about, and what they need from your company.
Whether you are launching a new product or working to stretch your market base, you simply must have access to digital marketing data.
It can seem like an overwhelming area to focus on, but the benefits of learning digital marketing are clear. This is where your business is most likely to grow, find new customers, and build its brand.
If you don't know the details of how the digital marketing machine works, you cannot encourage and strengthen your employees to do the same.
Developing a Strong Digital Marketing Presence Starts with Education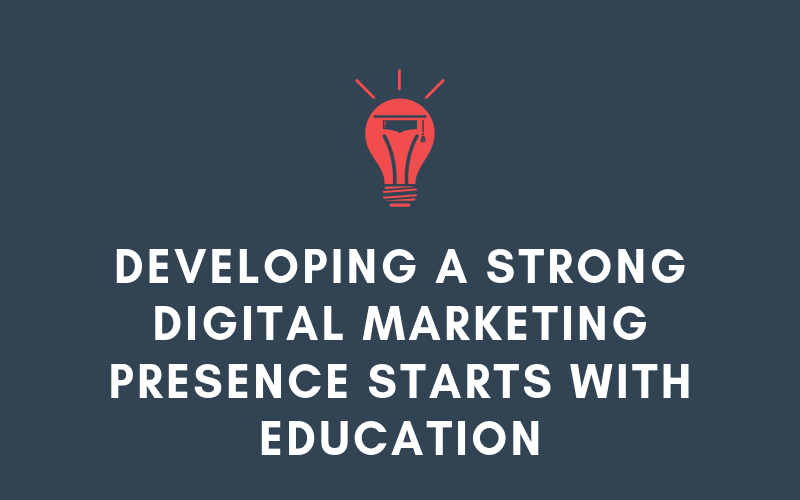 The benefits of learning and understanding digital marketing are clear. This is where the most effective marketing is today and will continue to be in the years to come.
As an executive, you need to play the biggest role in creating opportunities for growth within your company. How do you do that if you don't have a good grasp on the biggest sales growth path available to your business?
In your role, you probably don't need to take a deep dive into digital, but you do need to understand the key concepts of digital marketing and the positive impact they will have on your company.
This is where Xcellimark can help.
We know how busy you are running your company or department. We offer personalized training in Digital Marketing using the most advanced CRM technology. Just knowing digital marketing is not enough. You also need to right tools to manage all aspects of your digital marketing plan.
The HubSpot CRM is the #1 CRM on the market and will help you manage virtually every aspect of your digital marketing strategy and plan. Xcellimark will help you get set up in the HubSpot platform and will train you and your team on how to best use the system.
This training provides you with the overview you need to understand the impact of digital on your company and to have meaningful conversations with your marketing staff regarding digital marketing efforts.
Find out more about our personalized HubSpot training and how it can help you.
Free Consultation
Get your free consultation with digital marketing & sales experts.
Get Started