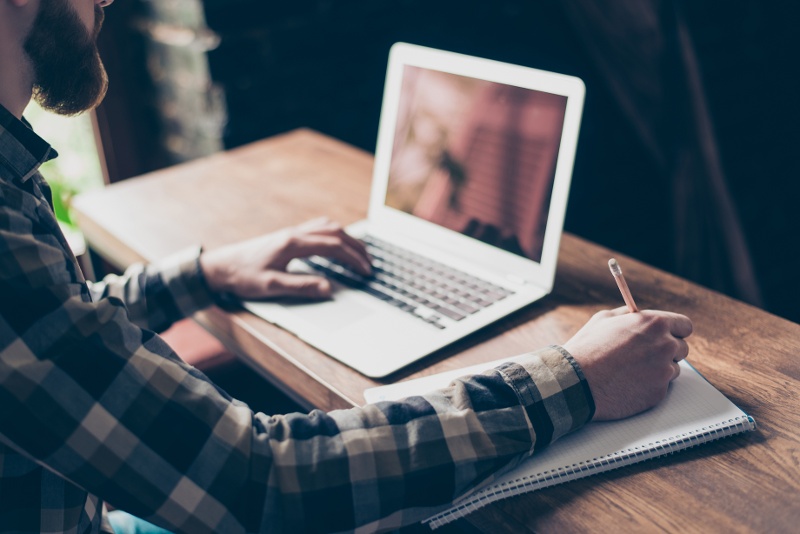 Digital marketing is the most critical expertise companies need today to grow their business and achieve their goals. Because of that, comprehensive digital knowledge is required for people to become, and remain, professional digital marketers. Some people know how to succeed in a few aspects of digital marketing such as pay-per-click advertising or social media marketing. But only knowing one or two components of digital marketing limits your ability to optimize your campaigns and coordinate your efforts across platforms.
I'm not saying that you shouldn't have people on your marketing team with digital marketing specializations in social media, SEO, email marketing, content marketing, or digital ads. However, a specialist may not be equipped to run the marketing department of a company or to understand how all of the different elements of digital marketing work together to form a cohesive overall strategy.
That's why an all-inclusive digital marketing training course is your best bet to help marketing professionals understand and run effective digital marketing campaigns.
So, what should be included in a digital marketing course?
Your professional digital marketing training course should include these key elements:
A comprehensive curriculum
Developed by experts who are experienced in digital marketing
Accredited and approved by leading digital brands
Valid testing of knowledge in an actual testing center
Continuously updated throughout the year
Convenient access to training 24/7
Self-paced
Supporting documentation and resources
Personalized coaching and support
Exercises to help understand how to apply learnings to their job or company
Proven results of applying the training to actual job performance
A path for new career opportunities
Critical Elements Required for Your Digital Marketing Training and Career

1. A Comprehensive Curriculum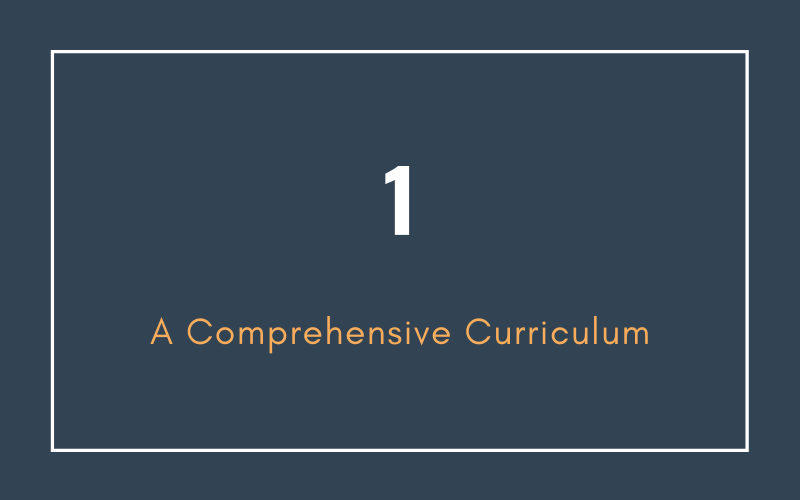 Digital marketing specialties fit together like pieces of a puzzle. Therefore, your training course should give you a complete picture to understand how they all work together to achieve your business goals and objectives.
Your comprehensive digital marketing training course should cover the following areas:
Basics of Digital Marketing
Digital Research
Content Marketing
Social Media Marketing
Search Engine Optimization (SEO)
Paid Search and Google Ads
Digital Display and Video Campaigns
Email Marketing
Website Optimization
Google Analytics
Digital Marketing Strategy
With this comprehensive knowledge, you will be set up for success to achieve your business goals and to excel in your digital marketing career.
2. Developed by Experts Who are Experienced in Digital Marketing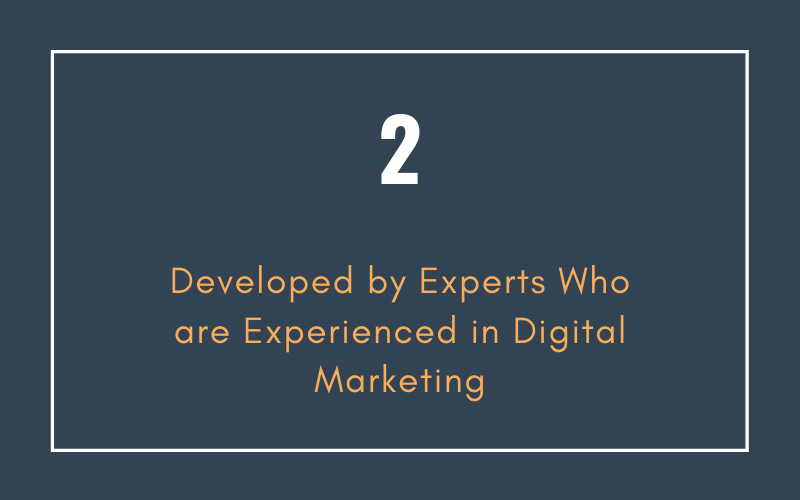 A digital marketing course should be created by subject-matter experts and each section of the course should be presented by these experts who are recognized in their fields. The impact of course material developed and presented by digital marketing experts cannot be overstated.
As leaders in their area of expertise, they stay on top of the latest developments and changes in digital marketing. This gives you more opportunity to learn from those with real-life experience in their field as opposed to educational theory.
3. Accredited and Approved by the Leading Digital Industry Leaders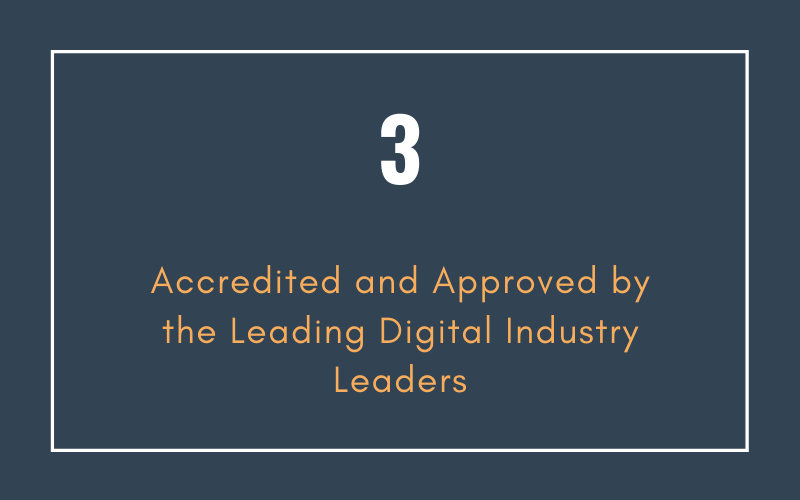 Your online training needs to be accredited by an Industry Advisory Board that includes the top tech companies such as Google, LinkedIn, Facebook, Twitter, Microsoft, IBM, HubSpot, Interactive Advertising Bureau (IAB), and others.
These industry titans can identify current and future trends, contribute to the 'best practice' advice, provide industry research, and offer insights for aspiring digital marketing professionals.
An Industry Advisory Board offers guidance on the education framework to support the development and promotion of digital marketing principles and applications for digital marketers and businesses.
4. Valid Testing of Knowledge in a Testing Center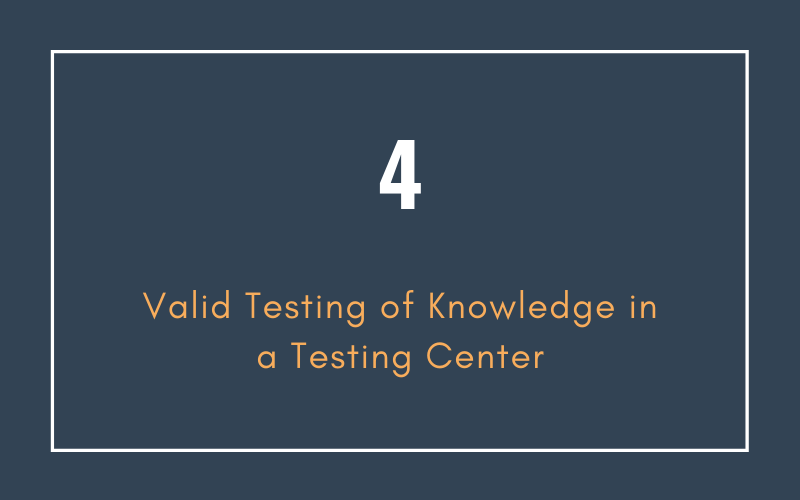 Certification is proof of digital marketing knowledge and excellence. You need a certification that is based on comprehensive knowledge and recognized by leaders in the digital marketing industry.
Most courses provide some type of certification for you once you have completed their course. But how was the student tested to verify their knowledge?
Was there a test or did they simply need to complete the course?
A true certification should result from passing a test that is conducted within a testing center and monitored for accuracy and integrity. When a certification is obtained in this manner, you can be assured that the student has comprehended and retained the information from the course.
The testing and subsequent certification should emphasize what a digital marketing professional should know, and it should be recognized by universities, colleges, training companies, and employers.
67% of employers use certifications as a testament to an employee or candidates' commitment to achieving goals, working hard, and proactively seeking to learn.
60% of employers use certifications to confirm candidates have the knowledge and expertise in subjects critical to their success.
5. Continuously Updated Throughout the Year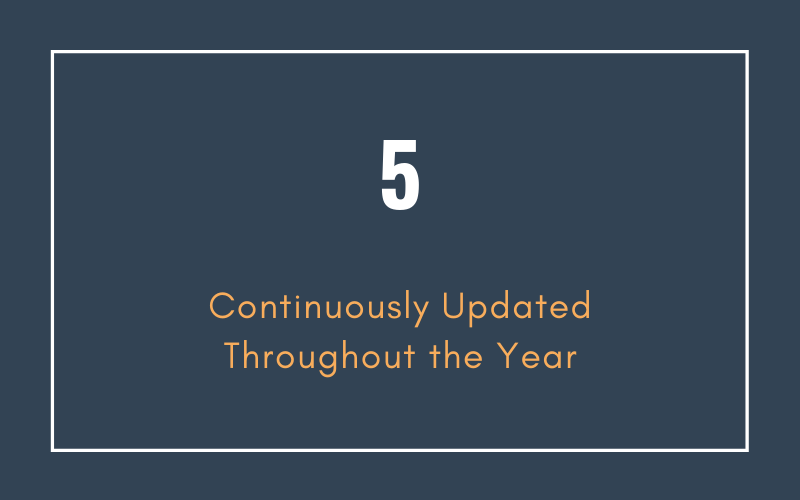 Digital marketing as a profession, expertise, and industry is continually changing every year. In fact, if there is one constant in digital marketing, it's that it is constantly changing.
You should have access to the most updated and trending knowledge across all digital marketing strategies, tactics, and the overall subject matter in your training course.
In addition, the entire course curriculum should be evaluated and updated each year with additional key updates added during the year as needed.
6. Convenient Access to Training 24/7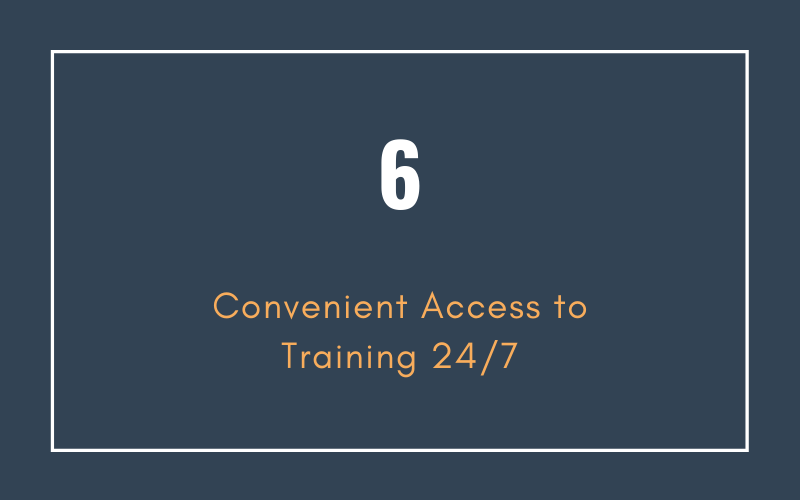 You need access to the most advanced training when it is convenient for you, 24 hours a day, 7 days a week throughout the year.
With the advancement of online Learning Management Systems, online training is the most convenient and easily updated channel for learning, training, networking, and collaboration today.
Online learners often have certain qualities. They tend to be more motivated, effective communicators, possess strong time-management skills, have basic digital skills, and are persistent.
7. Self-Paced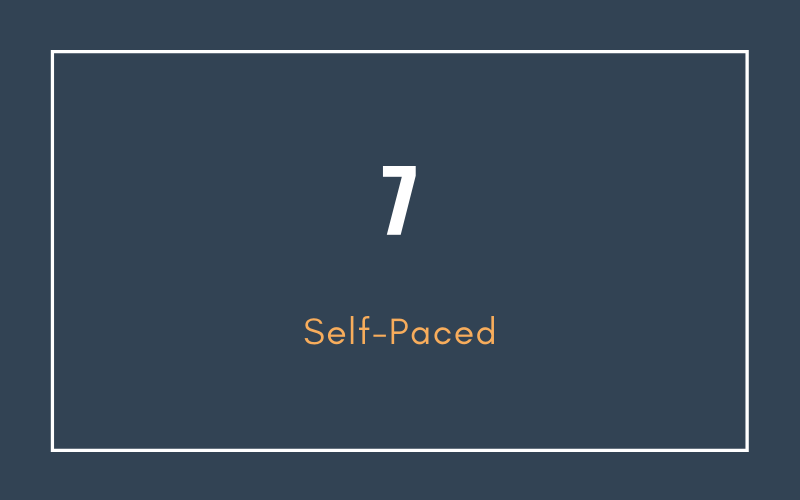 In addition to convenient access to online training, you should be able to control the pace of learning. Not everyone starts and ends their training at the same time.
Some people tend to learn quickly. Others need more time.
Training should fit your schedule and allow you to learn at a pace that is ideal for you.
With that said, you also need to be motivated to get it done within 3-6 months. If you don't complete it within this time frame, your online training may be updated with new information before you have even finished.
It's important to be motivated to complete your training and to be tested for your certification. This will ensure that you have the knowledge to be successful at digital marketing and it will position you for career advancement.
8. Provides Supporting Documentation and Resources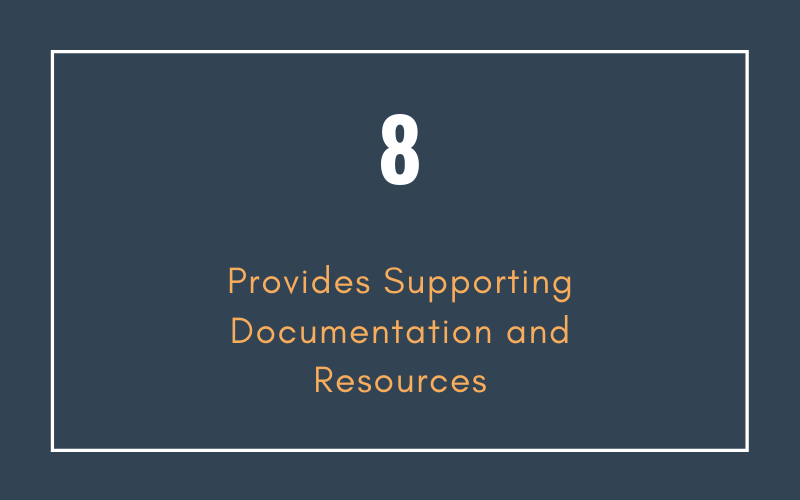 The best online training is interactive and includes video content as well as slide decks and transcripts. You should have access to relevant resources such as templates, recommended digital tools, updated digital marketing articles, and news items.
Connectivity to online communities where you can network and share with other students, instructors, and industry experts is also a great asset to have in your digital marketing training courses.
9. Includes Personalized Coaching and Support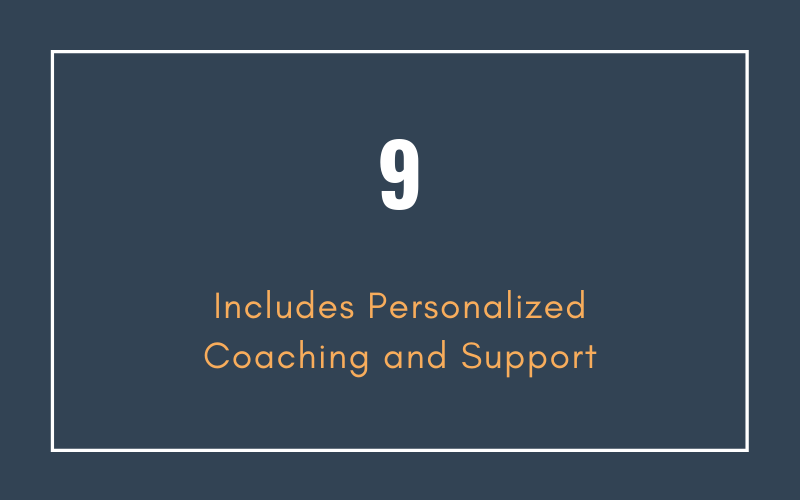 Ongoing live support is key to your training and knowledge within a comprehensive field such as digital marketing.
You will need the availability of open office hours with digital marketing experts to discuss your specific questions along with admission to an online community to connect with other students, professionals, and graduates for collaboration.
10. Helps Students Understand How to Apply Learnings to their Job or Company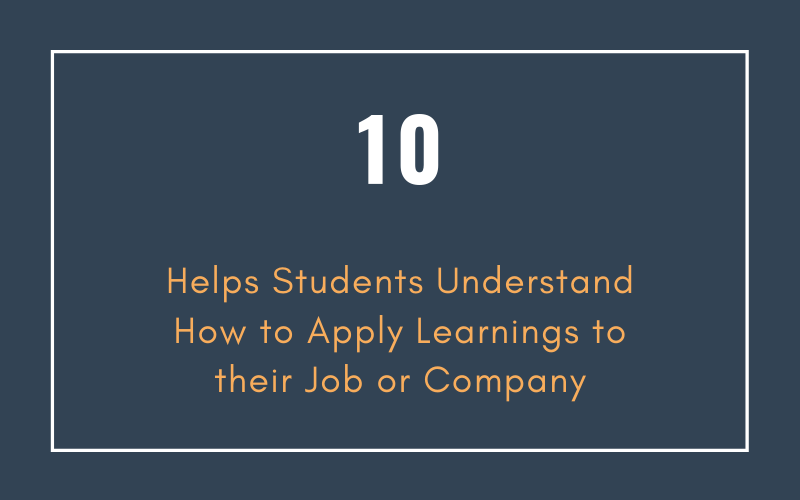 One of the biggest challenges in learning today is knowing how to apply it to your specific job, business, or industry. Once you have the knowledge, you need to know how to apply it to your specific situation.
You will want the ability to practice what you've learned in a live application.
Once you have been certified, you will need a legitimate certification diploma and letter of recommendation. It will also be helpful to gain exposure through professional spotlights such as having articles you've written published as a guest author on a well-established blog.
Look for a program or course that offers you these opportunities.
11. Proven Results of Applying the Training to Actual Job Performance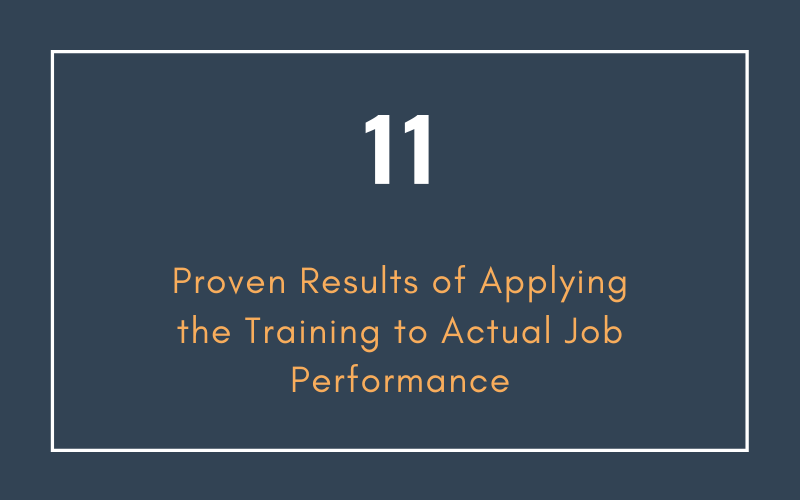 Your digital marketing training course needs to show proof of success for improving the performance of certified digital marketers through its program.
For example, certified professionals should be 90% more productive and effective than their non-certified counterparts.
In addition, access to a membership portal that is constantly publishing details on how to be more effective, along with access to white papers, presentations, and case studies related to digital marketing is helpful for ongoing career development.
12. Provides a Path for New Career Opportunities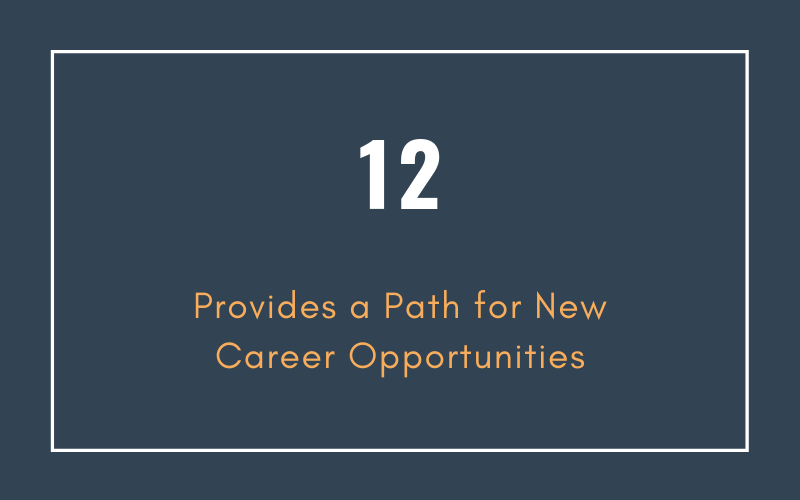 Your training should certainly teach you how to be, and remain, an effective digital marketing professional. You also want the rewards that comes with being a successful digital marketer.
Does your training provide any evidence of better career opportunities for certified professionals?
Check to see if the training has any stats on career advancement.
Discover the Certified Digital Marketing Professional Training Course
So, you may wonder after I've listed all of these important elements of a professional certification program for digital marketers if such a program exists.
The good news is, YES!
The Certified Digital Marketing Professional course meets every one of these important criteria and is even accredited and backed by tech giants such as Google, Facebook, Twitter, LinkedIn, Microsoft, HubSpot, IAB, and so many others.
But how will it help you in your digital marketing career path?
Check out these stats:
81% of graduates who have taken the Certified Digital Marketing Professional course have been promoted after completing their certification and diploma.
53% received an increase in their salary after completing the course.
92% have said that the certification has had a positive impact on their career.
How do companies feel about employing a Certified Digital Marketer?
Want more information on the course?
Download the Certified Digital Marketing Professional training brochure here.