How To Avoid Being a "Social Media Wallflower"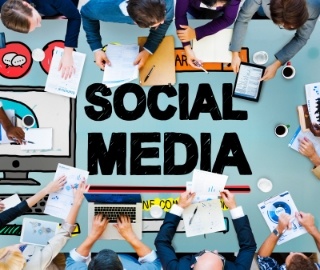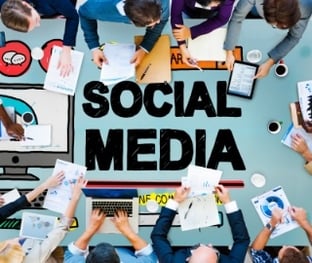 While the RFP model is still a critical source of business for most engineering and construction firms, it's no longer enough to simply sit back and wait for attractive projects to come across your desk. You need to position your company as a top-of-mind candidate at every stage of the bidding process and for projects that have yet to be opened for bidding.
As one part of a broader, fully integrated inbound marketing operation, social media marketing can boost your company's visibility and position it as a legitimate thought leader.
Unfortunately, many engineering and construction firms still don't understand the power of social engagement. While they see that social media is a boon for consumer-facing businesses, they're just not convinced that it's relevant for their own purposes.
This has given rise to the "social media wallflower" stereotype that plagues so many B2B companies, including countless engineering and construction firms.
If you're concerned that the "social media wallflower" label is starting to harm your company's lead generation efforts, follow these tips for a better B2B social media strategy.
1. Join Relevant LinkedIn Groups
If you don't already belong to engineering or construction-related LinkedIn groups, what are you waiting for? LinkedIn groups introduce you to fellow engineering and construction firms, potential customers, industry thought leaders and other critical constituencies.
This defining characteristic makes LinkedIn groups incredibly attractive to companies that don't have unlimited outreach budgets and can't allocate the manpower necessary to build connections through traditional means.
Once you've established your company's reputation as an industry leader, consider starting a LinkedIn group of your own.
2. Publish Original LinkedIn Posts about Relevant Topics
Even as you engage with relevant LinkedIn groups, don't neglect your own LinkedIn company page. Use it to publish original content about issues that matter to your prospects and competitors.
In doing so, you'll establish yourself as an industry thought leader and boost your credibility with prospective customers. Don't forget to "switch up" your original posts by sharing third-party content, with attribution, from competitors and fellow thought leaders.
3. Follow Influencers on LinkedIn and Twitter
You might not be a bona fide influencer yet, but you probably know people or companies that are. If you're not already following them on LinkedIn or Twitter, start now!
Following influencers is a great way to boost your visibility with the key players in your industry. As these high-profile people and companies see and respond to your social posts, you're sure to see that "social media wallflower" stigma dissipate.
4. Use Twitter to Promote Website Content
If you don't use your Twitter account to tweet, what's it good for? Whenever you publish a new blog post or website update, be sure to post it on Twitter.
Just don't fall into the common trap of using your Twitter account only for self-promotion. Doing so can turn off people who might otherwise be receptive to your message.
5. Leverage Visual Media to Highlight New Projects and Initiatives
LinkedIn and Twitter are typically mentioned as the "usual social media suspects" for engineering and construction firms. However, other social media platforms can certainly play a role in a B2B inbound marketing campaign.
Instagram for example: Whenever your company hits a major project milestone or releases a new rendering, blueprint or plan for public consumption, make sure it's featured on this very visual social media platform.
Of course, you can also post the image on Twitter and LinkedIn as well.
6. Engage with Twitter Lists
Twitter's Lists tool is extremely powerful and strangely underused. The tool allows you to segment similar Twitter users in a manner that makes it easy to identify, reach and convert them to your cause.
You can use Lists however you deem fit, but many engineering and construction firms use the tool to separate their prospect pool from their competitors, media professionals and other groups that they can use to very different ends.
Accordingly, your Lists tool might include "current customers," "prospects," "industry thought leaders," "media" and possibly others.
7. Actively Post to Your Accounts During Industry Events
Most engineering and construction firms regularly send representatives to trade shows and conventions. If you attend such events on a regular basis, assign a trusted employee to post to social media throughout the entire affair.
Whether you take an all-in approach and live-tweet from start to finish or simply use your Twitter, LinkedIn, Instagram and Facebook accounts to highlight these events' high points, you're sure to attract attention for your efforts.
For best results, use the hash tag(s) provided by the event organizers to maximize your posts' visibility and build awareness among prospective followers. Also, don't be afraid to draw attention to your company's own activities, such as trade booths and presentations, at the event.
Just be careful not to slide into shameless promotion, which can turn off your followers.
Learn More about B2B Social Media Strategy from the Pros
Now that you have some ideas about how to break out of the "social media wallflower" stereotype and boost your engineering or construction firm's engagement with current and prospective customers, it's time to start the inbound marketing process.
For more information about what we can do for your company's marketing strategy, give us a call or contact us online.
Free Consultation
Get your free consultation with digital marketing & sales experts.
Get Started