Overcome Content Marketing Strategy Fears In Three Steps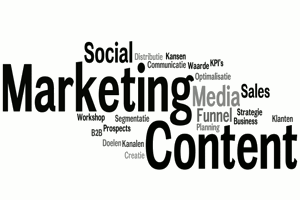 A new joint report from the UK Direct Marketing Association on Content Marketing and the Content Marketing Institute has revealed that one of the largest hurdles to successful content marketing is the lack of a strategy. While most companies build strategy into their business procedures, it is often left out when executives are thinking about content and how to share it.
In the workplace, strategy is often misconstrued as goals, values, ambition and visions; however, this is wrong. Strategy is actually about actions, concepts and arguments that get a firm from point A to point B. As a result, many people have shied away from developing these strategies and fear the process; luckily, there are three simple steps to help individuals to overcome these hurdles.
First, it is crucial that a strategy for content marketing be used. A goal is just that: something to strive for. Conversely, a strategy should be an actionable plan that has three major points: diagnosis, a guidance policy and a set of actions. If a company is looking to push online articles, for example, the first step is to identify the message, branding and information that need to be disseminated. A policy for the content can then be created, with individuals outlining inclusions and exclusions, the type of voice, and other branding matters. Then, a set of actions has to be created so that the content is shared properly.
The second step of strategizing is to clearly define exactly what format content should take. Will online content focus on visual formats, such as infographics, or will it be a single document that can be downloaded, such as a white paper? The scale of this stage will depend on the size of a business, with larger organizations needing to take more time planning.
The third and final step in creating a marketing strategy is to make it clear that the content is not a static fixture but a living and evolving entity. Based on feedback and performance, content marketing needs to be constantly tweaked and improved; therefore, there may also be an additional need to plan a simple process for honing strategies and revising output.
Going ahead with content marketing when no strategy is in place is an easy way to make mistakes. By taking the time to strategize beforehand and get clear procedures in place, campaigns can be launched as successfully as possible.
Free Consultation
Get your free consultation with digital marketing & sales experts.
Get Started