The seemingly endless fountain of innovation, Google, has announced and is currently testing a new feature which stands to significantly improve search engine rankings of those results relevant to Google account holders. Google +1 will give individuals the chance to recommend a search result to their friends and family. This new system also offers another excellent chance for website administrators to increase their Search Engine Optimization (SEO).
How Google +1 Works

For users logged into their Google accounts, Google +1 will display as a button next to the usual search engine results. Users will then select the +1 button on those results which they find most interesting or relevant.
When someone in that user's Social Circle searches for a similar result, they will see the profile picture and name of the user who recommended the site underneath each listing. The Google Social Circle currently includes people who the user has added as contacts and may eventually show followers and friends from websites like Twitter, YouTube, and Facebook.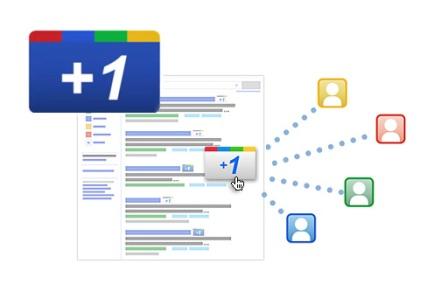 Improving SEO Efforts With Google +1

Google +1 offers two clear opportunities for web developers to increase search engine rankings and click through rate (CTR). When a result is recommended by a connected user, that listing will move higher in ranking. Added to a variety of other SEO techniques, the +1 recommendation can push a website through the final rankings to make the all important first page listing.
Perhaps more important than rankings, the recommendation has the potential to substantially increase CTR rates for search engine results. Seeing a friend or family member's face and having the knowledge that they supported that particular listing will greatly impact any users decision of link selection. For this reason, Google's new tool could dramatically increase the return on investment rate of effective SEO implementation.
Taking Advantage of Google +1

The only difficulty webmasters are going to face will be encouraging users to return to search results and recommend them. This will mostly be accomplished by offering excellent content optimized to bring in the proper audience. In the world of Facebook and YouTube "likes," people are becoming more accustomed to rating website content. Users will transition this trend to Google when they see websites providing superior information in an efficient manner.
Another option for gaining the Google +1 will be the use of properly coded Meta Tags. Most web administrators are already taking advantage of Meta tagging and content distribution to ensure Google snippets accurately represent their website. While this can be challenging because of Google's automated description creation, applying good SEO principles can add suggestions or requests for the +1 as users are reading through their search results.
Xcellimark has already implemented Google +1 in various areas throughout our website, including this blog. To learn how we can help you increase your search engine rankings and click through rates, contact us for more information.