Common Internet Marketing Mistakes Straight from Google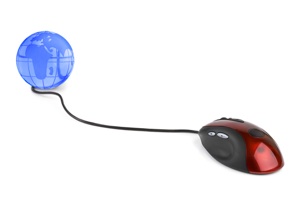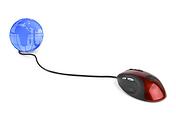 Most people think that getting their website to rank successfully in Google is a game of chance or a mystical puzzle trying to read the minds of the almighty Google powers-at-be. However, Google makes it clear as to what they're looking for in websites.
They explain that their goal is to provide the most relevant and user-friendly search results for its users. So, if we can make it easier for Google to identify what your site is about and provide a good user experience to your site visitors, your site is more likely to rank effectively for relevant search terms.
But Google has outlined some common mistakes that prevent websites from ranking effectively among the search results. And I will outline them for you here:
Mistake #1: No Value Proposition
Why would someone want to use your product or service more than someone else's? Give people a reason to visit your website, come back, or recommend others. Have a value proposition that can separate you from competitors. By doing this, Google will easily recognize where and why your website needs to rank on Page 1 search results.
Mistake #2: A Disjointed Strategy
This is when you have a segmented approach to all of your online marketing counterparts. Ensure that your website development and the website CMS platform do not hinder its ability to rank effectively in the search engines (SEO). Weave in a social media strategy that builds upon each necessary component to a successful Internet marketing strategy. Far too often these specialties are handled by separate departments that barely communicate, resulting in a disjointed strategy that bares no fruit.
Mistake #3: Caught in SEO Trends
Don't be so caught up chasing search engine rankings that you forget about your visitors. Include relevant keywords in your copy and be smart about your tags and site structure, but do not chase keyword density. Ensure that your content is readable, informative, and useful. If you prioritize visitors over search engines, the search engines will reward you. Not the other way around.
Mistake #4: Slow Iteration

SEO (Search Engine Optimization) is constantly evolving and requires an agile SEO cycle to test iterations and continually improve results. In 2009, Google launched rich snippets and video site maps. Those that were agile could reap the benefits. Therefore, have a process to quickly define metrics for success, implement improvements, measure improvements, create new improvements, prioritize improvements based on market and personnel, and then repeat. This will also help your website stay fresh and relevant. This will attract buzz, natural links, online reviews, +1's, and social media shares.
Do you relate to any of these mistakes? If so, contact Xcellimark today about how to avoid these pitfalls and put into action an online marketing plan that will deliver business results by helping you drive qualified leads to your sales team, acquire new customers, and impact your bottom line.

Free Consultation
Get your free consultation with digital marketing & sales experts.
Get Started