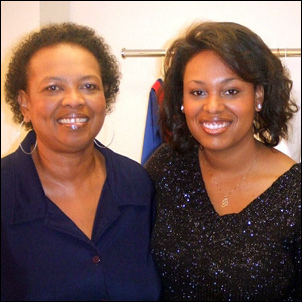 Orlando, FL - It's been almost one year since the kidney transplant and Xcellimark employee, Brittany Shelley, is still going strong. On Mother's Day of last year, Shelley donated her left kidney to her mother, Deidra Pittman, who had been on dialysis for ten years.
"I feel great!" said Pittman, the spunky 50-something, single mom. "I mean who wouldn't with a 26 year-old kidney? Brittany has always been a wonderful daughter and a blessing to our family. She was never a problem child but the one time I tell her not to do something – she goes against me and does it anyway. But that was good for me because in this case it was giving me a kidney!"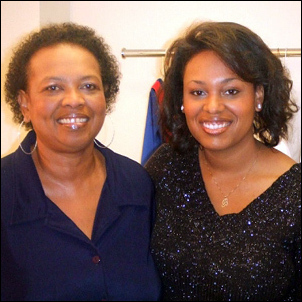 Pittman is referring to the hesitancy she felt about her only-child donating her kidney. But after getting advice from local transplant physicians, both Pittman and Shelley were put at ease.
"Everything went so smoothly. I checked into the hospital on a Friday, Mother's Day Weekend and was released that Sunday. Mom was in the hospital for another week or so but we both recovered extremely well and Mom is living the life she truly deserves," said Shelley. "All of my life, my Mom has done for me and this was my chance to give back and show her what she means to me. We are very close and now - we are even closer since she has one of my kidneys!" joked Shelley.
Shelley is a Copywriter for Xcellimark and her bosses and co-workers were very supportive of her during the entire donation process, recovery and even the volunteer work she currently does to spread the word about organ and tissue donation.
"Xcellimark is honored to have such a wonderful and gracious person working for us. We have the privilege of knowing Deidra too and they are both very special and courageous people who exemplify what family is all about," said Scott Lambert, President of Xcellimark.
Free Consultation
Get your free consultation with digital marketing & sales experts.
Get Started