Internet Marketing Rated Most Effective for B2B Marketers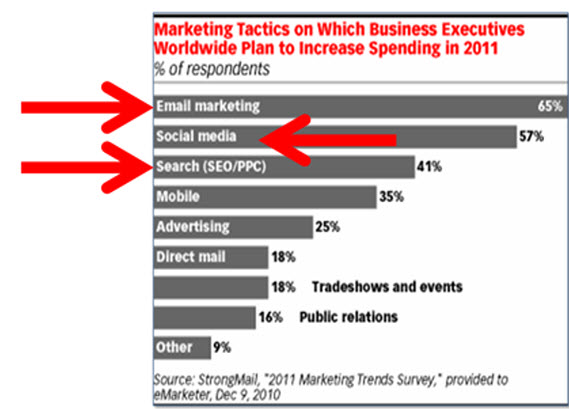 It's no longer a surprise that the fastest increasing marketing budgets are those that are focused on Internet marketing strategies, such as e-mail marketing, social media, and search marketing (SEO/PCC).
As more and more people use the Internet to communicate, share ideas, research, and conduct business, it's obvious that the newer strategies will grow at a faster rate than those that have been used in marketing/advertising for decades.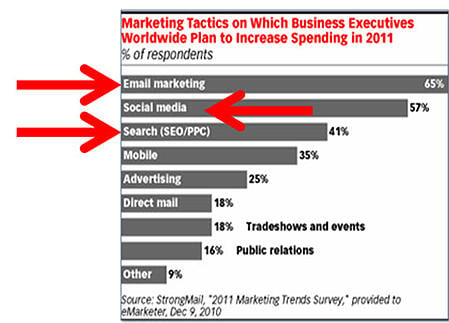 However, the shocker to most people is that now these newer online marketing mediums are being measured and proven to be more successful than the once-thought, "tried-and-true" methods, such as direct mail, trade shows, and print advertising. As the traditional mediums become more and more cost-intensive, online marketing is proving to garner a larger ROI, when results are measured.
Modern Internet Marketing Strategies are Not Just for B2C
To build on this disbelief, the stats below (provided by Marketing Sherpa) rate the effectiveness of various marketing tactics within B2B (business-to-business) markets. It was once speculated that Internet marketing was primarily for consumers.
However, the stats below prove that businesses are more effectively reaching other businesses with interactive marketing techniques (i.e.: website design, SEO, online events, e-mail marketing, etc.), as opposed to archaic models, such as telemarketing and traditional public relations.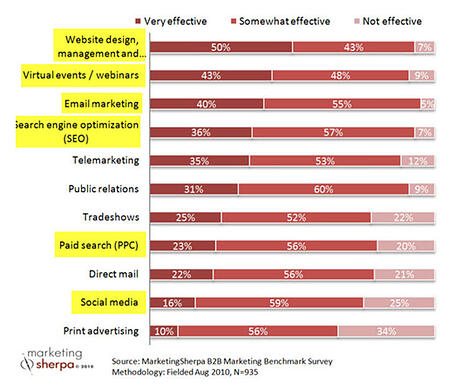 If you're tired of spending more and more on the same marketing strategies that you attempted last year, and you need your marketing to bring in more results, seek out the strategies that are proving to be most effective. And if you want help, contact Xcellimark today.
Free Consultation
Get your free consultation with digital marketing & sales experts.
Get Started