How to Win Prospects and Influence Powerful People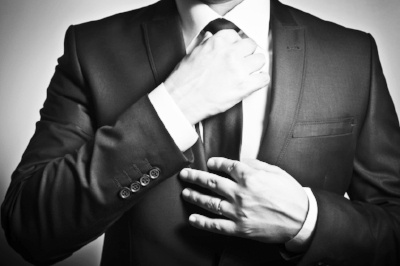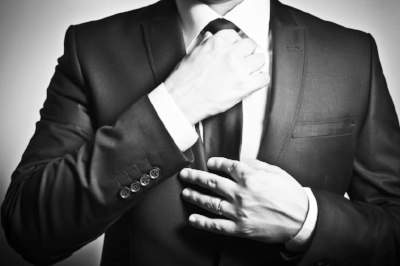 It is no surprise that lead generation is still the number one marketing challenge across all industries. It is also no surprise that converting those generated leads into actual customers is the number one marketing priority across the board.[1]
To put it simply, the top priority is the hardest thing to actually accomplish.
So of course there are all of these "easy fixes" and "hundreds of leads in 1 day" type of promotions and articles out there because we would all love an easy fix to the biggest pain in our necks, right? Duh.
There's No Fast Food Restaurant For Leads Silly
The number one challenge is the number one challenge for a good reason. There is no easy fix. We have written plenty of articles, how-to's, "Reasons why your lead generation efforts are failing," and life lines to help any and all out there with this challenge.
Yet the truth is that it takes a well thought-out strategy, a well put together team, and an epic technology that can not only handle it all, but make the process exponentially easier on everyone's life.
With all this being said, and with all of these moving parts buzzing around to fix lead generation failure, what about the sales team?
Sales is very much dependent on the leads that marketing generates. They are also very much dependent on the leads they drum up themselves. Yet, the number one challenge for a sales rep is prospecting.[2]
And depending on the enforced methodology, sales may also be dependent on cold calls and purchased email lists to contacts who have not opted in and most likely will not respond.
So What's A Sales Representative To Do?
Take a step back. Look at the big picture. Don't you see it? Sales depends on marketing for leads and marketing depends on sales to close the leads into customers.
We can refrain from singing kum-bah-ya, but it's a proven fact that companies with aligned sales and marketing:
generate 208% more revenue [3]
enjoy 36% higher customer retention rates[4]
become 67% better at closing deals[5]
Inbound marketing has really caught fire over the last 5 years because it has proven it's value, success story after success story. In order for your sales to tightly align with your marketing team, they must also incorporate the inbound methodology.
And, let's face it. You can create all the leads in the world, but if you can't close them, then it means nothing.
Cue "Inbound-y" Method of Selling
Hello Inbound Sales.
Inbound sales essentially comes down to the realization that you are no longer in control of the buyer. The buyer has all the control. Game changer.
The sooner you can swallow that pill, the sooner you will come back to being a human first and a salesperson second.
The buyer does not want to deal with sales people anymore. They don't want to talk on the phone or read a generic mass sales email. Your buyer wants to feel different from the rest. They want a connection and they're purchasing decisions are personal and emotional to them.
I'm not saying let's talk about feelings, but it has been known that emotions drive decisions. Whether its fear or excitement, emotions has something to do with it.
Therefore, your sales approach needs to be more personalized, nurtured, tailored and educational. All efforts directed to the right people at the right time in the right forums.
You need to get to know who your buyer really is, what drives them, what they want at the end of the day, their personality and their pain points. We like to call this a buyer persona.
Whoever tells you that this does not take a lot of time, effort and energy is either not fully committing to the buyer, or is leading you astray. It does take time and energy but that's the point.
The more time you spend trying to get to know your buyer, the more you care. The more you care, the more you are willing to simply help them if that's all they end up wanting in the end. The more you help them, the more they trust you. The more they trust you, the deeper a connection you have with them. The deeper a connection, the higher probability that they will purchase from you in the end.
So You Think You Don't Have The Time
Yes, you do have the time. Where do you find it? In the time wasted in your sales process.
To put it bluntly, sales productivity is severely lacking in efficiency and over-performing in wasting valuable time. Here's the problem:
50% of sales time is wasted on unproductive prospecting.[6]
71% of sales reps say they spend too much time on data entry.[7]
Only 33% of inside rep time is spent actively selling.[8]
Only 1% of cold calls actually result in meetings.[9]

Solution: Stop cold calling and focus on inbound leads or prospecting leads. Here are some of my personal favorite email templates for connecting with prospects.
There's A Process To Everything
If you're wondering if there is a simple process you can follow to incorporate the inbound sales methodology, there is. Inbound Marketing is broken down into four stages, so of course Inbound Sales is also broken down into four stages:
Identify your ideal buyer
Connect with your ideal buyer
Explore further into your buyer's business, challenges and goals
Advise your buyer
Instead of getting into the terminology, facts, strategies or robotic way of explaining each stage, let me paint you an Inbound Sales story...
Once Upon A Time...
There was a sales representative named Lilly, who worked for a software company that specialized in providing an integrated platform for government contracts. This platform simplifies the processes for project management and turnover across all key players throughout the life cycle of a government contract.
Lilly developed an in depth analysis of her ideal buyer persona. This gave her the ability and insight to know where to find and connect with her prospects. The more she learned about her prospects' buyer persona, the more aware she was of the challenges and frustrations they faced with government contracts.
One day, she noticed a post in a LinkedIn Group for construction managers in the Government. The post was from a Construction Manager named James.
James was new to his job, which Lilly realized after reading his LinkedIn profile. She also realized they share the same passion for traveling, which is always a great rapport builder. He had a lot of questions about the correct procedures and processes of a government contract, especially since there was no ultimate go-to handbook of how to do the nitty-gritty details of his job.
Lilly decided to answer his question and provide him with an eBook called, "The Life of a Government Contract: From Cradle to Grave," written by the marketing team in her company.
James appreciated the gesture and downloaded it, ready to embrace the life of managing a Government contract.
Since Lilly had the marketing and sales automation software, HubSpot, she knew when he downloaded the eBook and which pages on her site he looked at. She also had his social media and company information in her CRM contact record. She followed up with a phone call and an email through the CRM to keep everything in one place.
Her email barely said anything about selling her company's services. Her email was all about congratulating him on his new job and hoping that the eBook would answer his questions. She then provided him with a few more blog articles by her marketing team on other topics relevant to his job.
This was the beginning of a new relationship. Lilly checked in with James every couple of days to see if he had any questions based off of what he has read or anything he has encountered in his job. She provided empathy for the challenges he is facing day to day with the manual contract management and turnover between departments. She knew that frequently files would get lost or projects would be delayed waiting on various parties to turn over key documents to keep the project moving.
After a trust had been built between them, and Lilly became Jame's trusted adviser, she offered him a free demo of her software, and anyone else in his department who may be interested, since her software specialized in solving their daily frustrations and challenges.
Since James wasn't the ultimate decision maker, he forwarded her offer to his director. And since James referred her from inside their department, Lilly was taken up on her offer. Any other time, she would have been turned away.
Lilly tailored her demo to their daily challenges, goals and needs. She personalized her pitch in a way that was unique to them. Afterwards, they decided to trial her software. She continued to nurture her relationship with them post-sale. This in turn resulted in customer satisfaction, referrals to additional prospects, and a priceless relationship between two mutually-benefiting companies and friends.
Now It Is Your Turn To Start Your Story
That was a fictional story. But it gives you a quick glance of one way the Inbound Sales methodology can work.
Every story is different because every prospect and buyer is different. Make it personal and make it matter.
[1]http://www.stateofinbound.com/
[2]http://www.stateofinbound.com/ [3]http://www.marketingprofs.com/
[4]http://www.marketingprofs.com/
Free Consultation
Get your free consultation with digital marketing & sales experts.
Get Started