Wait...Why Are We Talking About Our Feelings Now?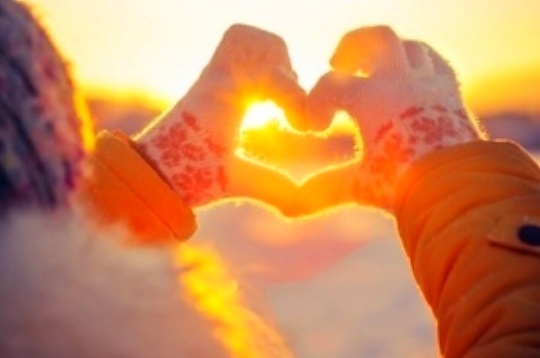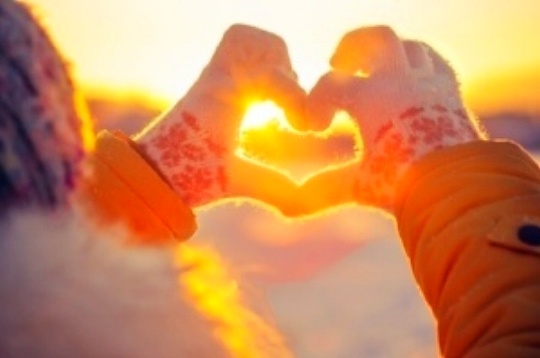 This is not the type of blog article that I usually write, but it is just as important for successful marketing, sales, B2B relationships, B2C relationships, leadership, and alignment in your company. Want to see growth and success in your company? Let's talk about our feelings (including yours).
In today's increasingly competitive environment, marketing managers, CMO's, VP of sales and business development directors are all pushing for more leads, more conversions, more SEO, more social media, more content, more website design, more calls, more emails, more, more, more.
We do this to increase our sales to help drive success for our company.
How many times a day do you sit back and wonder, "what is keeping my customers awake at night?" I mean really, truly think about it.
As in, "wow, what is going to happen to John if he doesn't make his numbers by the end of this quarter? Is he doing okay? Or is he stressed out of his mind?"
Are you doing everything in your power to help him get there? Do you care as much as your advertisements say you do? Do you really personally care?
No matter if you are the CEO of a major corporation or the project manager of a small business, everyone's decisions are driven by emotion. They can be positive or negative. But it's a feeling nonetheless.
Fear of failure; excitement for reaching your goals; uneasiness with the variance in your company's finances; stress from the inefficiencies of the CRM you can't manage to get under control; feeling unappreciated by your company; anxious to give the proposal of your career; honored to be given a recognition award.
I can go on, but you get the idea. Because somewhere in that list, the skin on the back of your neck might have spiked just a little from how well you could relate.
But really, what does this have to do with you, right now, running to your next meeting or trying to get through emails?
Because the people who you want to have buying your products or services are also experiencing the same emotions. They are also rushing to their next meeting and trying to finish their emails.
So think about this. What can you give them that will make their lives better? Instead of what can they do for you to get your numbers up?
Dr. T.P. Chia said, "We all live at the mercy of our emotions. It influences and shapes our desires, thoughts and behaviors and destiny."Click To Tweet
Well Geez. That's kind of hard to ignore.
Your Largest Fear Carries Your Greatest Growth
Fear. One of the main drivers of success. Or as Ralph Waldo Emerson said,
It can be so large that it's all consuming. Or it can be so little that you can face it and move on to the next thing.
I was previously a Civil Engineering Corps Officer in the United States Navy. My two older sisters are also in the Navy; one is a pilot, the other a Flight Navigation Officer (NFO). Both involve flying planes.
As glamorous as that sounds, I fear heights, so I figured there was no way anyone should trust me with a plane.
Decision made.
But, I also (ironically) have a fear of swimming. Yes, I've heard the jokes asking why would I join the Navy and fear the water. I had to redo about every swim qualification test I ever took and once was thrown a lifesaver ring when I wasn't actually drowning.
That's just how I look when I swim. I even got a standing ovation when I finally finished the swim test, and yes, I was actually proud and bowed.
Basically this was me...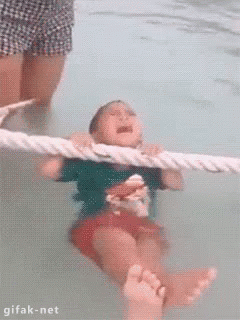 Was the fear of swimming so large that it changed my decision to join the Navy?
No. It was lower on my fear priority list. Unlike my fear of heights, which is most definitely higher on my fear priority list.
You can see just how scared I am of heights in the picture below.
My friend accomplished the impossible and convinced me to climb onto the famous "Potato Chip" at Potato Chip Mountain in San Diego, California. I made it half way across the "chip" before I froze from seeing the extremely high and vast view in front and below me.
*Queue paralysis*
While I'm fearing for my life (and clearly screaming), my dearest friend chooses to take out him camera to take a picture of this scene instead of helping me down. You can find it all over social media now. Somehow, we're still great friends.
Where I'm going with this is that if our decisions are not being driven by emotions of excitement, then they are may be driven by emotions of fear. Worry, stress, fear, anxiety, depression, tiredness, uneasiness and concern are all examples of negative emotions that are driving us to make a change in our work life, our home or in our activities.
So what negative emotions are your customers experiencing that are triggering them to search for you in order to help fix their situation?
What value are you providing them to solve their problem? What emotional factors trigger the need for your product or service?
These are all questions you must ask not only yourself, but your existing customers, as well as your prospects.
Seriously ask them, "What can I do for YOU to make YOUR life easier/better?"
Express your concern. Empathize. Personalize. And create a relationship and bond with your existing customers and prospects. Click To Tweet
Nurture them with valuable content as we discuss in the lead nurturing process.
Today I Am Excited About Everything
Excitement is the other end of the emotional spectrum from fear and can have a profound effect on buying decisions.
There are many emotions that drive excitement. And excitement drives many decisions.
Pre-ordering Taylor Swift's new CD when it went on pre-order? That was me. Tickets to the Red Sox game? Getting married? New puppy, new house, new shoes, new girlfriend, eating your favorite food, going on vacation.
I could go on.
What about for work? What excites people at work?
I can list a few: new promotion, pay raise, bonus, people bringing food to work, achieving (and exceeding) all your numbers, expansion of the company, stepping into new markets, product launches, awards, recent funding, partnerships, tradeshows, publications, published research…the list goes on.
Which one of these is putting an extra pep in your customer's step?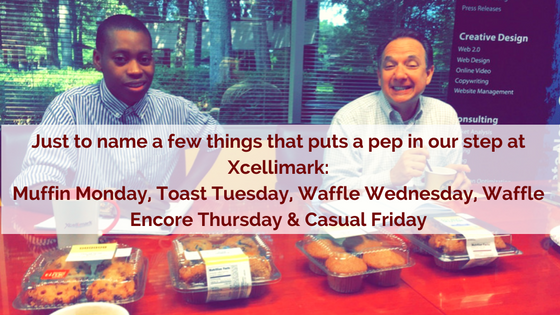 Use Google alerts, pay attention to your customers and prospects on LinkedIn and on social media, call them and talk to them. Find out what is happening with them and stay up to date.
Because when one of those exciting trigger events happens to them and you take the time to reach out to them personally to say congratulations, it goes a long way.
You want to put a smile on their face. That should be your goal. If you are a salesperson making multiple prospecting calls, each time it should be like you're FINALLY getting to talk to your long lost friend. That you are excited to talk to them, and you really would love to see how you can help THEM get a promotion in their company.
Pay attention to how you are talking to your customers and prospects. No matter what position you are in within your company, body language is heard from miles away, especially through the phone.
- Click To Tweet
If you actively listen and pay attention, and ask questions about them, you have a better chance of finding out what they are achieving and accomplishing. Then you can dive in to talking about where you fit in on helping them advance their company and exceed their goals.
Jack and Suzy Welch said it right: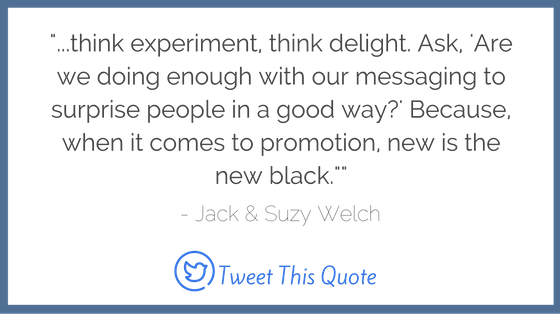 Emotion is Energy in Motion
Marketing to people's emotions is marketing to their energy. Their passion. Their drive. You market to their emotion and you will get their ears. What you do when you get their ears we like to call lead nurturing.
The lead nurturing process is engaging with your leads by offering them additional information in various formats such as webinars, eBooks, guides, blogs, how-to articles, case studies, whitepapers and testimonials.
How you get them interested in this information is by marketing to their emotions.
The lead nurturing process also establishes you as the "subject matter expert" on the information you are providing, therefore reinforcing your personal credibility in your company and in your industry.
(Did I just spark some desire in you to want to be that thought-leader?)
But I want to make sure that it's clear that you need to nurture your existing customers as well as your prospects.
And continue to help your existing customers alleviate their fears and elevate their excitement through products and services that have a real effect on their bottom line.
Like Jim Berges said, "You have to become a partner. You have to really know them, and they have to really know you." - Click To Tweet
Editor's note: This post was originally published in May 2016 and has been updated for accuracy and freshness.
Free Consultation
Get your free consultation with digital marketing & sales experts.
Get Started