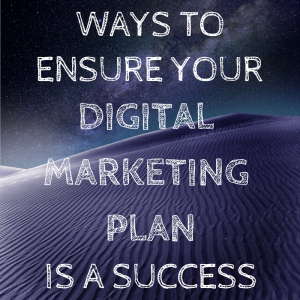 You might have a killer digital marketing strategy that covers every content channel and speaks directly to each of your buyer personas, but plenty can still go wrong during the implementation process. Unfortunately, far too many marketing campaigns fall prey to a lack of attentiveness or responsiveness on the part of their stakeholders.
Ensure that yours does not meet this fate by carefully measuring its performance, identifying potential areas of weakness and applying the appropriate fixes before any problems become overwhelming.
Why Use Online Campaign Testing?
What you hope to get out of your digital marketing measurement efforts will depend on the goals of your campaign, and there are two basic reasons to test its performance.
First, you need to measure its effectiveness. Carefully tracking traffic, lead generation and conversion metrics helps you identify what your campaign is doing right. It can also help you sell the non-marketing decision-makers, including your company's CFO, on the importance of a diversified digital presence.
You also need to identify and respond to potential challenges while ensuring that your campaign's ROI remains as high as possible. Carefully tracking performance in real time is a great way to determine what's working and what's not. By doing more of the former and reducing or eliminating the latter, you'll avoid throwing good money after poorly performing aspects of your marketing campaign and keep your financial colleagues happy.
Metrics You Should Be Watching
You can't optimize your online presence for conversions without a good grip on the metrics that drive them. Some of the most important online marketing metrics to watch include:
Visitors by inbound channel
Landing page click-through rate
Call-to-action conversion rate
Email marketing conversion rate
Pay per click cost per visitor
Pay per click cost per conversion
Pay per click conversion rate
% of leads that convert to an opportunity or proposal
% of proposals that your sales team closes
Cost per sale or acquisition
Average "Life Time Value" of a sale
Marketing ROI
Of course, the measurements that matter most to you will depend on your business goals and type of business. If you're focused on developing your company's reputation as a thought leader, then the content that you publish such as ebooks, guides, white papers, blog articles and newsletters will be key. Your content will also have a significant impact on your search engine rankings, social media engagement, your website traffic and all the metrics we have listed.
If you're concerned with improving conversions, you'll care about your landing pages' bounce rates and your conversion rates, which will determine the effectiveness of your call-to-action (CTA).
A/B split testing enables you to experiment with and track the performance of different ads, site landing pages, CTAs, page layouts and content types.
It's also critical to reduce any friction between your company's marketing operations and its sales, service and support teams. For optimal performance your marketing and sales processes should be integrated. Collaboration and feedback between marketing, sales, service and support can significantly improve overall business performance.
Plan Your Digital Marketing Measurement Strategy
You've identified your company's value proposition. You've targeted the key buyer personas that drive your sales and devised a great call-to-action to draw them into your sales funnel. You've even outlined a content creation plan that allocates resources to your highest-ROI channels and ensures that you're reaching more prospective buyers than your competitors.
The only thing left to do is to implement a measurement system that positions your digital marketing strategy for success today and in the future.
Measuring your Internet Marketing performance is the 8th and final step in our Digital Marketing plan. To recap all of the steps and get a more in-depth understanding of how you can put the Digital Marketing plan to work for your business, click here to download the free whitepaper "8 Critical Ingredients of a Digital Marketing Plan."