Revenue Operations (RevOps) – It's Time to Align Marketing, Sales, and Customer Service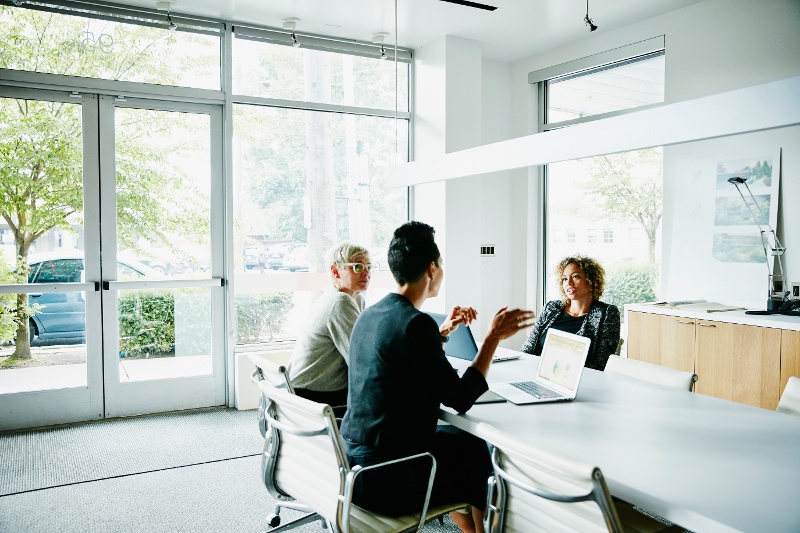 Traditionally, companies have organized, resourced, and operated in departmental silos (marketing, sales, customer service, operations, etc.) Each had its own way of doing things, from operating processes to the technologies used, regardless of the impact on other departments or the overall customer experience.
Marketing generated leads that at times led to complaints from the Sales group. Sales set different expectations from what Customer Service delivered. Customer Service had no idea what the client's experience had been so far until they received the first service call.
To top it off, Operations controlled the technology used, how customers were billed, and how Marketing, Sales, and Customer Service worked without ever getting their input.
It's Time to Stop the Friction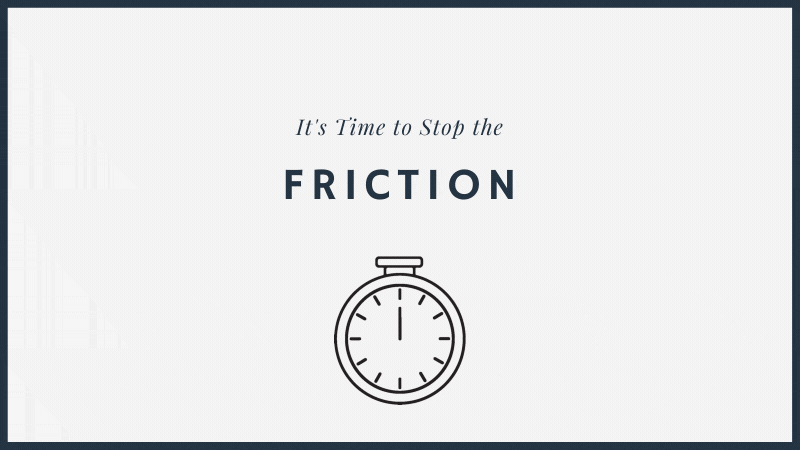 Running a business in silos creates friction between your departments and your prospects, leads, and customers. In addition, there is a desperate need for critical insights to show what is - and isn't - working to drive your company's growth. Silos of data and spreadsheets are outdated and insufficient.
And, in light of today's digital ecosystem, virtual working relationships, the competitive marketplace, and higher customer expectations – this all seems so 1980s.
It's time to step back and re-evaluate how we can deliver an exceptional customer experience throughout your customers' lifespan with your business. That requires implementing a more integrated approach to align your marketing, sales, and customer service operations, as well as getting their input into the back-office operations of your business.
The Flywheel is Now the Goal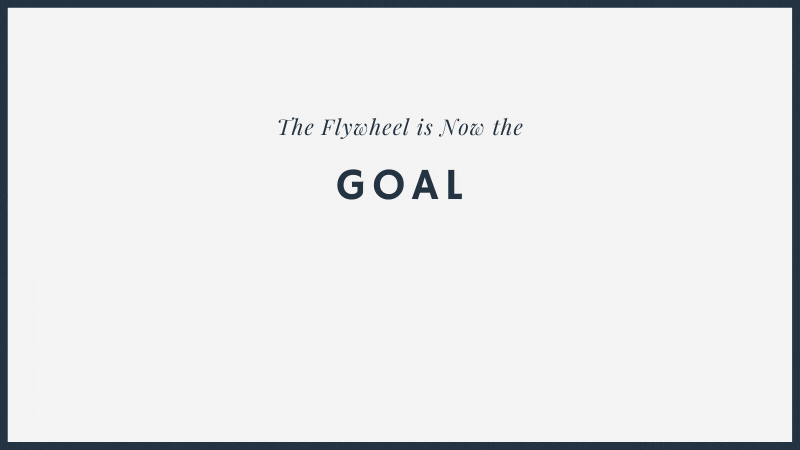 Business growth has moved from a sales funnel approach to a flywheel of integrated phases that include:
Attracting your desired audience
Engaging your audience through education
Converting your leads into customers
Delivering exceptional customer experiences
Delighting your customers so they will share their positive experiences with others
Enter Revenue Operations (RevOps)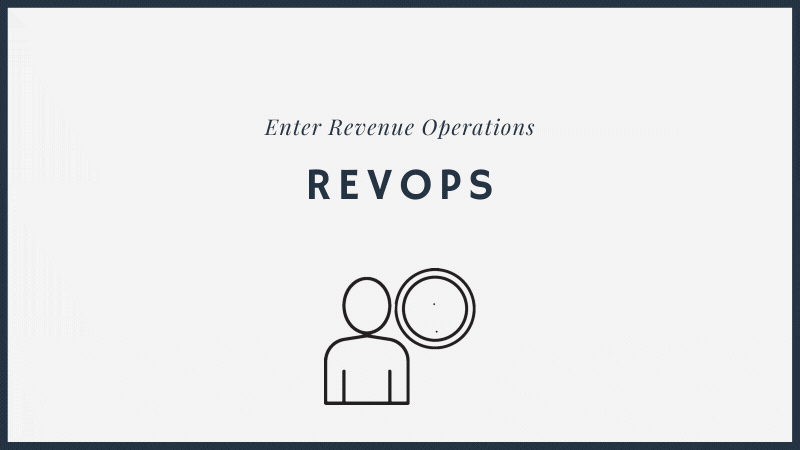 RevOps is at the core of integrating and aligning your key customer operations including Marketing, Sales, and Customer Service. That's because RevOps delivers a complete customer lifecycle that reduces friction and drives growth through effective and efficient operations within all departments and teams that impact revenue.
RevOps brings a more holistic approach to your business versus the departmental silos of the past.
Seamless Data Flow and Intelligence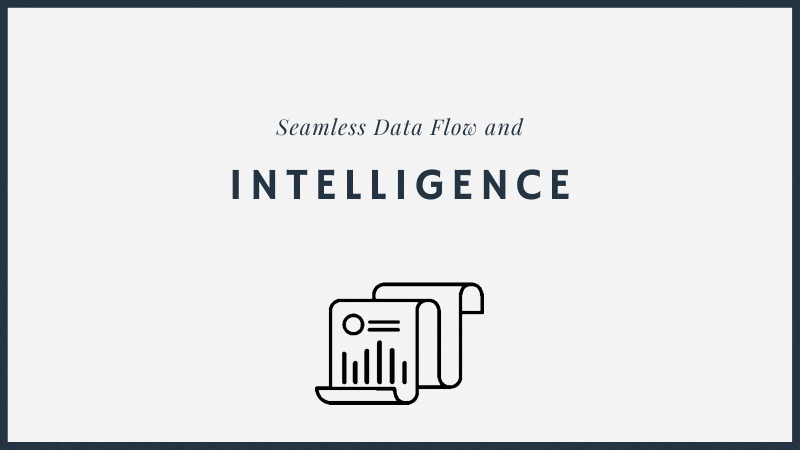 An organization that uses RevOps is able to experience seamless data flows and intelligence throughout the organization. Eliminating the tech silos within your company allows your teams to speak with one voice with your prospects and customers. Each group within your organization can see the activities and communications that your prospects and customers are experiencing with your company through the RevOps software.
Rethink How Your Teams Work
In the past, sales teams were encouraged to try to close a sale rapidly, always pushing, pushing, pushing towards the sale. But today, sales teams should be more educational and consultative with your prospects as opposed to using hard-sale closing techniques. Your competitor is only a click away, so if your prospect feels pressured instead of feeling supported, they can easily move on to a competitor who is more helpful and less pushy.
With RevOps, your Customer Service team becomes your company's Customer Success and Profit Center, not just a cost center in your accounting system. They will have a full history of your customer's experience within your company, which allows them to be more empathetic and helpful when addressing their needs. This experience can then inspire your customer to become a life-long client and an evangelist to others who are considering your products and services.
In fact, the customer experience has become the primary basis of competition in today's marketplace. Your digitally-enabled prospects are armed with researched information and enjoy the convenience of shopping online, putting a premium on a company's speed, agility, personalization, and ease of use across all channels.
Moreover, companies that have embraced RevOps have had even greater success. According to the Boston Consulting Group (2020), B2B companies implementing RevOps accelerated their revenue growth and operations efficiency with a:
100% - 200% increase in digital marketing ROI
10% - 20% increase in sales productivity
10% increase in lead acceptance
15% - 20% increase in customer satisfaction
30% reduction in expenses
Forrester's SiriousDecisions (2019) found businesses that adopted RevOps had a 19% increase in faster growth and a 15% increase in profits.
HubSpot and ProfitWell's research reveals that businesses delivering dedicated customer success through customer service increased their average monthly customer revenue from 9.9% of total revenue to 22.4%. The customer experience has emerged as the competitive advantage a business needs for modern, digitally-enabled customers.
Implementing RevOps Within Your Company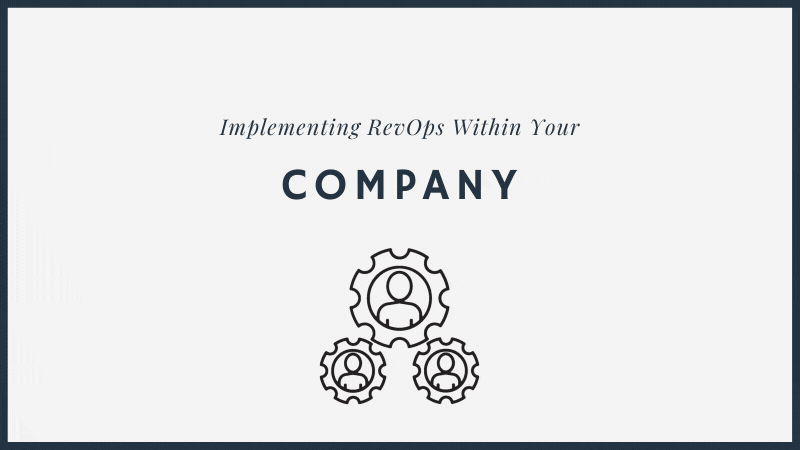 For your business to evolve into a RevOps model, you must align the expectations of your Marketing, Sales, and Customer Service operations, including:
Agreeing on goals, objectives, and metrics
Creating credibility and trust between teams
Aligning your processes and technology stack
Encouraging change management throughout the organization
Key Forces Behind Change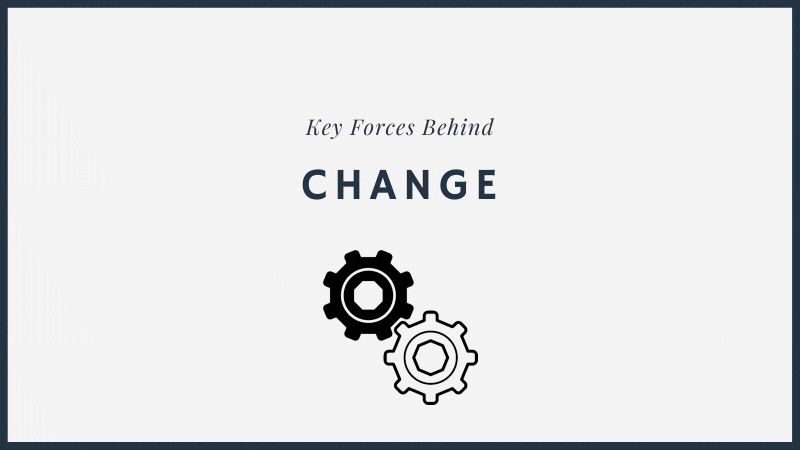 The Revenue Enablement Institute identifies the following key forces behind this ongoing change:
Customers are continuing to have higher expectations and demands in their customer experience with companies.
There are now cloud-based business models that show a customer's lifetime value when marketing, sales, and customer support teams collectively work as one revenue team.
More modern selling support assets centralize customer data, technology, content, and digital channel infrastructure, allowing a company to measure, fund, manage, and support its entire revenue team more appropriately. This enables the company to scale by personalizing the customer experience, improving response time, and adapting to market changes and customer behavior.
The increasing visibility and velocity of providing information determines selling effectiveness. Revenue teams and executives need real-time data to gain greater visibility into customer engagement, seller effectiveness, and account and pipeline health as key performance drivers.
Fundamental to growth is the effectiveness of teamwork across functions within your business. Your company's ability to grow revenue and profits depends on information agility, customer equity, digital channel experience, and marketing and sales effectiveness.
Goals, objectives, and metrics alignment across team functions is a good start towards implementing RevOps. And getting agreement for managing change to build trust and credibility across your revenue team builds momentum.
But, you will fall short if you do not align your processes with the technology needed to centralize your customer interactions and customer experience data. The right technology will provide you with real-time insights into performance, enabling you to adjust and better align your revenue teams to deliver the experience your customers desire, which in turn helps grow your business.
Choosing The Appropriate Technology Stack is Essential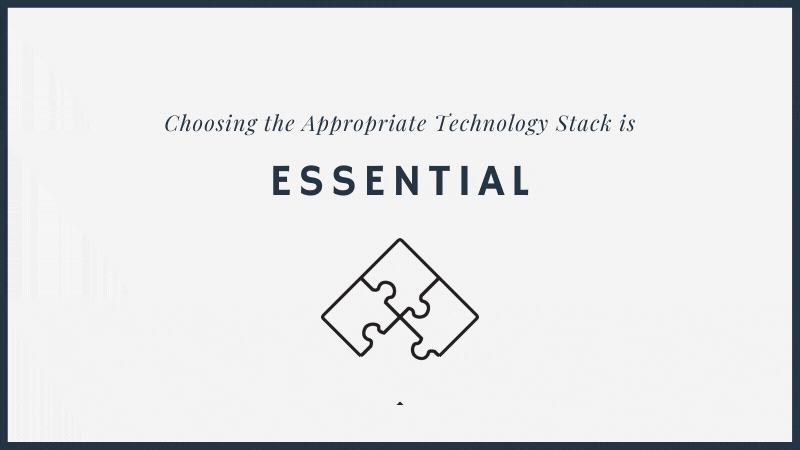 The right technology stack is critical for:
Revenue team alignment
Process integration
Centralized knowledge base
RevOps effectiveness and efficiency
Real-time insights for business growth
Determining which technology stack is best for your business can be complicated.
Let us help you get started down the right path. We can help match your goals and the results you want to achieve with the right technology to get you there.
Get your free consultation now.
Free Consultation
Get your free consultation with digital marketing & sales experts.
Get Started