8 Powerful Reasons to Upgrade Your Website Content Management System (CMS) Now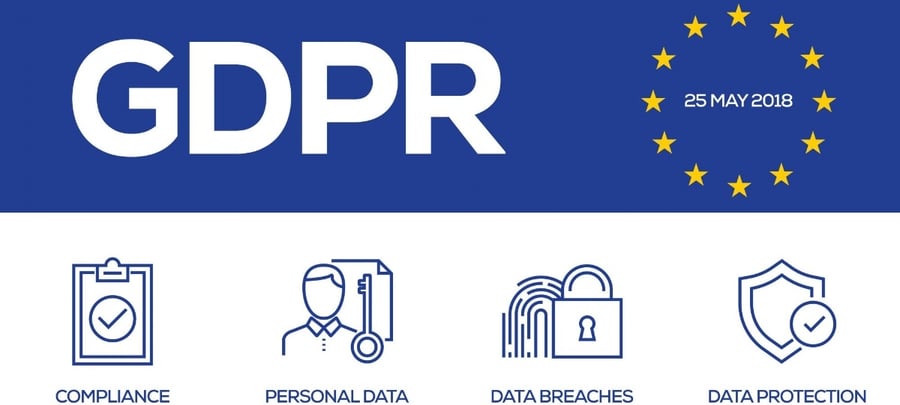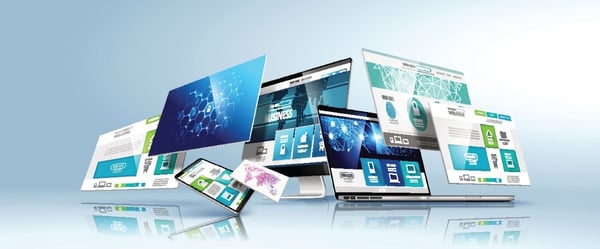 They wanted my assessment on their digital support systems and the framework they are using for their online marketing and publishing.Recently I received a request to meet with some friends and business associates to talk about their website and marketing efforts. They run a successful online media publication that has been in business for years and has a significant subscriber list and email following.
Through our discovery call and follow-up assessment, I found some pretty scary issues that they need to quickly fix. Some of these issues may sound very familiar to your own situation.
High Risk For Hack Attack


Their website is a collection of several WordPress sites that are using lots of plugins. Unfortunately, their WordPress sites and plugins are lacking the required updates needed to keep them safe from hackers and viruses.
Many people don't know this, but WordPress plugins are major back doors that hackers use to wreak havoc on websites and servers. There is a hack attack every 39 seconds affecting one in three Americans,[1] and 64% of companies have experienced web-based attacks.[2] Additionally, over 90% of all websites hacked in 2018 were WordPress websites![3]
The websites also lack the SSL security needed to protect and encrypt data collected in online forms. Unfortunately, 62% of consumers believe their personal information is vulnerable to a security breach.[4] This is one reason why.
Managing Marketing Activities With Spreadsheets

They are managing all of their marketing efforts using spreadsheets to create lists of people with similar likes and dislikes. Spreadsheets are used to analyze the results of their marketing campaign efforts and the interactivity of their website visitors. They have so many separate spreadsheets and databases that they cannot get the actionable intelligence needed to determine the effectiveness of their campaigns and to demonstrate value to their advertisers.
Does this sound like anyone you know?
Let's face it, using spreadsheets for marketing is extremely time consuming and unproductive when there are so many better ways to manage subscriber lists and analytics.
Not Compliant With The Law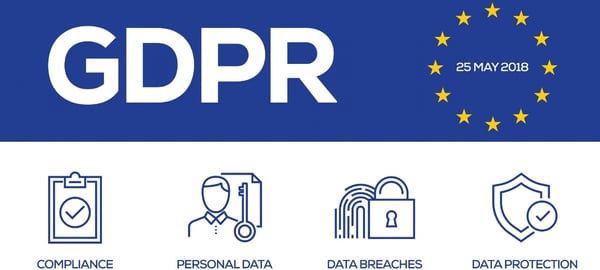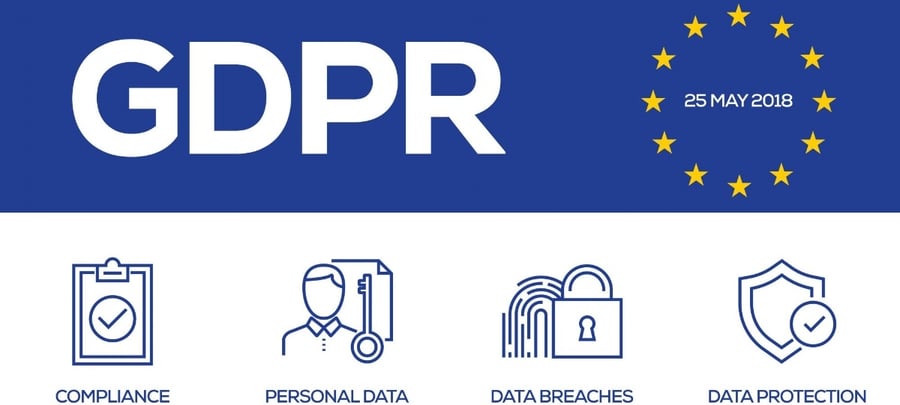 One of the scariest situations was that they are not compliant with the recently launched General Data Protection Regulation (GDPR) effective in the European Union (EU). This puts them at great financial risk because they have collected personal information from people who live in the EU.
Fortunately for them, we were able to address these issues and present a plan to solve the wide range of problems.
Are You Faced With Similar Dilemmas?
If you've been in business for a while, then there is a good chance you're on at least the 3rd version (or more) of your website and supporting software systems. Most likely your website has evolved and changed organically based upon your branding, budget, and products.
However, 2018 has proven to be the year where external drivers are forcing companies to re-evaluate their digital marketing, sales, and service support systems. As these external factors continue to expand, it's more important than ever to evaluate your own systems and make any necessary upgrades now.
Factors That Are Driving These Changes Include:


Privacy Regulations

The increasing pressure of privacy regulations and legal requirements, such as those set forth in the European Union's General Data Protection Regulation (GDRP) or the California Consumer Privacy Act. Organizations and employees must abide by these rules when acquiring, storing, and using people's personal data.

Cyber Attacks

Something that is becoming more and more prolific. How many of your credit cards have been canceled and reissued in the last year? Seems to be a quarterly occurrence for me! (OK, I may be exaggerating a little bit. It just feels like that!)

Consumer Expectations

The increasingly high expectations by consumers for superior website usability and enhanced capabilities.

Connecting The Dots

The growing need for connected technologies in marketing and sales. Seventy percent (70%) of customers say connected processes, such as seamless handoffs or contextualized engagement based on earlier interactions, are very important to winning their business.

[8]
Upgrading your website and integrating your digital software platforms are extremely important to remain ahead of the game.
Still not convinced?


Here are 8 Key Reasons To Upgrade and Integrate Your Digital Software Platforms


1. It's All About Mobile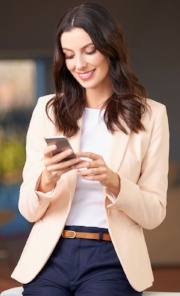 Your website and email marketing systems must be optimized for all mobile devices using responsive design, which reformats page content according to the size of the device being used. Why you ask?
68% of all emails are opened from a mobile device.

[9]

Google's mobile-first index gives more weight to mobile sites than desktop (non-responsive) websites.
52% of all website traffic is generated on a mobile smartphone device.

[10]
2. Security Reigns
Your website must now use SSL secure encryption (HTTPS). That's because SSL encryption:
Increases site security and protects sensitive data transmitted from and to your website such as login details, payment information, signups, and personal information including name, email address, etc.
Increases your website visitors' credibility and trust for you.
Provides a boost in Google rankings since Google favors sites that use HTTPS.
3. Fast, Fast, Faster
Your website needs to load fast. Fast loading times not only impact your search engine ranking, they have a significant impact on your website's user experience.
Your website page should load in 2 seconds or less.
Your website loading time is influenced by the coding of your website, the bandwidth of your website server, and whether you use a content delivery network (CDN). Addressing these areas ensures your website loads faster and gives website visitors a better user experience.
4. Batten Down The Hatches
Your website needs to be kept safe from hackers and malware. It's no secret that website attacks from viruses, malware, hacks, security breaches, and ransomware are up.
Open source websites such as WordPress, Joomla, Magento, Drupal and many others are especially susceptible to attacks.
According to Sucuri, over 90% of all websites infected or hacked in 2018 were WordPress websites, one of the more popular website content management systems (CMS) used by designers. This is typically because it's free and everyone has access to the code, including the hackers.

As mentioned earlier, WordPress websites use plugins that are developed by a wide range of developers. If they are not kept updated by both you and the creator, they become back doors into your website, making your business highly vulnerable to cyber attacks and viruses.
If you are using an open source platform, then your IT staff and/or web manager must spend a significant amount of time—and money—maintaining and updating the different platforms and tools used for your digital marketing, sales, and support systems.

Instead, you should invest that time and money more wisely into a newer, more robust platform that is maintained and updated automatically without your involvement or the involvement of your IT team, reducing your overall risk and freeing up maintenance time and money.
5. Integrate To Mitigate Waste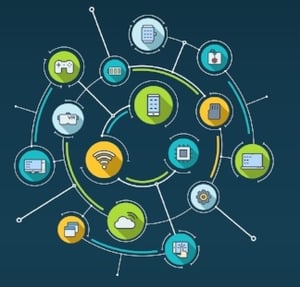 Your systems should integrate to eliminate redundant work and to provide valuable insight and data in one location. Many of you use different systems to help with marketing, sales, and support. These systems can include a CRM, a marketing automation platform, a CMS for your website, a blog, an email marketing system, an analytics platform, etc.
But managing all these separate systems is a very inefficient use of your time.
And even worse, you lose a lot of important data because most of these systems don't talk to each other.
Upgrading to a system that integrates all these systems into one platform not only saves you time, but greatly enhances the marketing and sales data available to you.
6. Know Your Visitors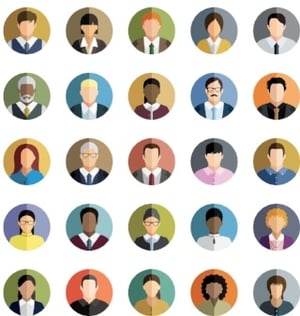 Your web analytics program should offer more than just aggregate data. Google Analytics is a free tool which does a good job of giving you aggregate website usage data. However, you have no idea how each individual is interacting on your website, what they are personally interested in, which pages they are viewing, or even which of your social media platforms they are engaging with.

Instead of simply relying on Google Analytics, upgrade to a platform that provides an integrated platform for your CRM, website, CMS, marketing automation, email marketing, workflows, PPC integration, client servicing, and other needs. You will know how your clients and prospects are interacting with virtually every aspect of your company including your:
Website pages
Blog articles
Emails
Social media interactions
Form submissions
Downloads
Online chats, and so much more.


This allows you to personalize your content according to the interests of your visitors.
7. Just Say No To Ineffective Marketing Methods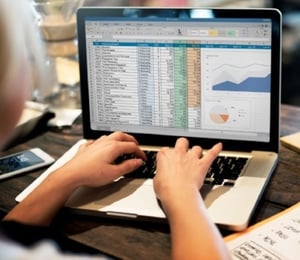 You need to eliminate outdated and ineffective marketing methods. The days of managing client and prospect lists and emails through spreadsheets and mail merge (like my friends are doing as mentioned earlier) are long over.
I even know others who pull CSV (comma separated value) files from one system into another system, only to put them back into the first system with updated information. Then they decide which ones need to be moved into other systems to help ferret out important information about their prospects and clients to help with their marketing campaigns, pull more CSV files, upload and download…and the manual CSV process goes on and on!
My head gets dizzy just thinking about it!
Also, people are much more tech savvy than in the past and receiving emails that were obviously blasted out to a huge number of people without real personalization is a complete turnoff. Addressing an email with "Dear Sir or Madam," or even "Hi Friend," is a sure way to be placed on a SPAM list.
Updating your marketing methods and systems allows you to reach prospects and clients on their terms more successfully and with much less effort on your part.
8. New Privacy Laws With Real Bite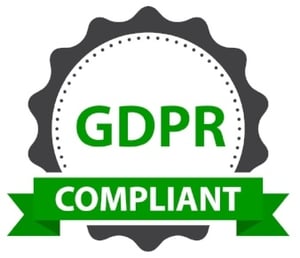 And last but not least – this is one of the BIGGEST issues of the day and the writing is on the wall that it's only going to get bigger – you must comply with new privacy laws and regulations.
As we mentioned earlier, GDPR is now the law in the EU and the soon-to-be U.S. version is in the works. The risks and liability of non-compliance are substantial and cannot be ignored.
Are your website system and data collection policies up to snuff?
Here's a breakdown of what's involved:
If you have or acquire "personal information" from anyone who is in the European Union, you could be legally liable and at risk for severe penalties. This has a significant impact on the way that you market your business and collect personal information.

If you have not implemented the requirements on your website and in your database systems, along with your processes that collect personal information such as name and/or an email address for people in the EU, you could be fined up to €20 million or 4% of your annual sales, whichever is higher!

Here are some examples of what your website and support systems must now have:

Clear messaging on your website about whether your website uses cookies. (Keep in mind that you probably have third-party programs on your website, such as Google Analytics, that are dropping cookies onto your visitor's computer when visiting your website.)
A Privacy statement that outlines how you use, share, and store the personal information you collect through your website and other digital assets such as your social media accounts.
Clear messaging on what your users are signing up for when completing a form on your website. Your online form cannot have a pre-checked box that gives you permission to contact them. The visitor must check the box themselves to acknowledge that they are giving you permission to contact them.
Only ask for information that is required to provide the deliverable your visitor is requesting. Do not ask for additional information that is unnecessary for the transaction.
Have the ability to give the person upon request any and all information in your database that you have acquired about them. When they make this request, you are required to provide it within 30 days or be subjected to a penalty.
Upon a request to delete their personal information from your databases, you must provide the individual proof that you have permanently deleted all of their information from all the systems and databases where their information has been stored. This includes computers, laptops, tablets, etc. (As a note, some website systems are not currently set up to easily delete this information.)
Keep a record proving that you have people's consent to contact them.
Ensure that your website is using SSL encryption (HTTPS).
Implement a double opt-in process for current people in your database to be sure they still want to receive your information.

The deadline to have all of this in place was May 25, 2018. If you do not have these requirements, procedures, processes, and capabilities in place – you need to move fast.
If you are in the situation where you are confident and can prove that GDPR does not apply to your company's marketing, sales, and promotional practices, you should know that there are several efforts that are either moving through or have cleared the U.S. Congress and/or State legislatures that provide similar data privacy and protection to U.S. citizens.

Surely you have heard of the pressures that Facebook, Google, and other technology companies are now facing concerning their data collection practices. Time is of the essence to start using GDPR as a guideline in what your company needs to put in place for the coming U.S. version of GDPR.
Here are the number of people who say they are more likely to trust companies with their personal information if the companies do the following:[11]

92% - give me control over what information is collected about me.
91% - are transparent about how my information is used.
91% - show their commitment to protecting my information.
90% - have a strong privacy policy.
88% - ask for my explicit consent to use my information.
88% - vow not to share my information without permission.
Unless you have already moved into a system that allows you to fix and control all 8 issues listed in this article, then you are probably dealing with at least one of these issues. And I'll go out on a limb and say that you are probably dealing with several of these issues.
Most large and mid-sized corporations have either already updated, or are in the process of upgrading their platforms, tools, systems, processes, and procedures to address this critical list of needs and requirements.
However, most small businesses and non-profits have not.
Not only does this list include legal ramifications that can affect your business, it addresses user requirements that clients and prospects expect. Failure to address these issues now can prove quite costly and significantly impact your business growth and your organizational efficiency and effectiveness.
Resources:
[4] Salesforce State of Connected Customer
[5] Salesforce State of Connected Customer
[6] Salesforce State of Connected Customer
[7] Salesforce State of Connected Customer
[8] Salesforce State of Connected Customer
Free Consultation
Get your free consultation with digital marketing & sales experts.
Get Started