Why Content Marketing is Critical for a Successful Website Redesign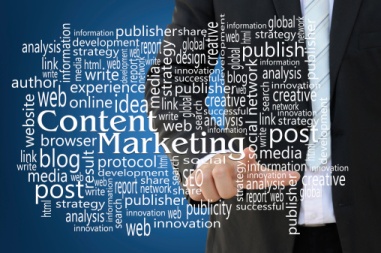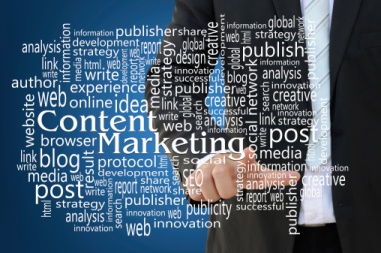 Almost any company today that wants to grow their business online, especially in a competitive market, must think and act like a publisher.
Google's Zero Moment of Truth
According to Google's "Zero Moment of Truth" research, in 2010 the average consumer engaged with 5 pieces of content before making a buying decision.
In 2011, that number increased to 10 pieces of content!
The more content you have on your website that helps your potential clients during their research phase, the greater the likelihood they will choose to engage with you (<< Tweet This).
Match Inbound Marketing Channels and Content to Buying Cycles
The key is matching up inbound marketing channels (where your potential clients will find your information), along with your content, to your prospect's buying cycle.
Some ideas on how to match your website content to your target market's buying cycle includes:
Awareness – This stage is where your prospects realize they have a need for a product or service you offer, so they become acquainted with your brand through press releases, blog posts and social media updates.
Research/Education – Your prospects research potential solutions to their problem or need, including solutions that result from using your products and services, through eBooks, webinars and reports that are posted on your website and throughout social media.
Comparison/Validation – Your prospects examine their options and begin narrowing their list of vendors through information gleaned from case studies, demos and customer testimonials found on your website and throughout the web.
Purchase – Your prospects decide who to buy from through analytical reports, detailed product information, vendor product comparison guides, free consultation engagements or trial offers found on your website.
Content Marketing In A Nutshell
Content marketing involves creating different types of compelling content (including documents, videos and images), and then distributing that content through inbound marketing channels (such as search engines, social media, email, etc.) to attract and engage prospective clients throughout your marketing and sales process, with the goal of converting them into profitable customers.

Content is the blood that flows through the veins of all inbound marketing channels (<< Tweet This). Content is what drives these channels and it's what people search for on these channels.
Therefore, a digital marketing plan to grow your business online is fairly straightforward:
Attract Prospects – You can generate more qualified traffic to your website through inbound channels such as search engines, social media, email and referring authoritative websites.
Convert to Leads – Then you need to convert your prospects to qualified leads through compelling content, landing pages and offers.
Close Customers – To transform leads into customers you need to nurture your leads through timely communications and targeted offers to help you close more sales.
Grow Your Business – Continue to measure your performance to know what works and doesn't work, optimizing your campaign, and improving your results.
From a website perspective, Content Marketing relies on:
A robust content management system (CMS) that is integrated into your website, allowing you to quickly and easily update changes to your website pages and related forms of content. You need your CMS to easily be able to create and upload new landing pages, call-to-actions (CTAs), forms, thank-you pages and auto-responder email messages.
Conversion optimization techniques that impact the success of your web pages, landing pages, eye path, call-to-actions (CTAs), positioning of your value proposition and related credibility elements, and the easing of friction and anxiety factors throughout your website.
Publishing platforms such as blogs or forums that are integrated into your website CMS.
Integration into 3rd party platforms such as marketing automation systems, CRMs, e-commerce systems, and database applications that helps with lead generation and online acquisition of customers.
Effective reformatting and display of website content on mobile devices such as tablets and phones. This requires responsive design, which automatically reformats and displays your website content to all mobile devices in an easy-to-use layout.
Chances are your website was not developed with responsive design. So, at some point in the next 12-24 months you will need to address this issue since the use of mobile devices to access your website is growing rather significantly.
Learn 9 Other Key Steps to Growing Your Business Online
While Content Marketing is likely to be critical to your success, it is only 1 of the 10 key steps your website will need to address when you redesign your website in the next few years.
Download the free white paper that talks about all of the 10 key steps for a successful website redesign.
Free Consultation
Get your free consultation with digital marketing & sales experts.
Get Started
Xcellimark Digital Marketing Agency
121 S. Orange Ave. Suite 1503
Orlando, FL 32801
407.678.3062