How to Improve Your Content Marketing Strategy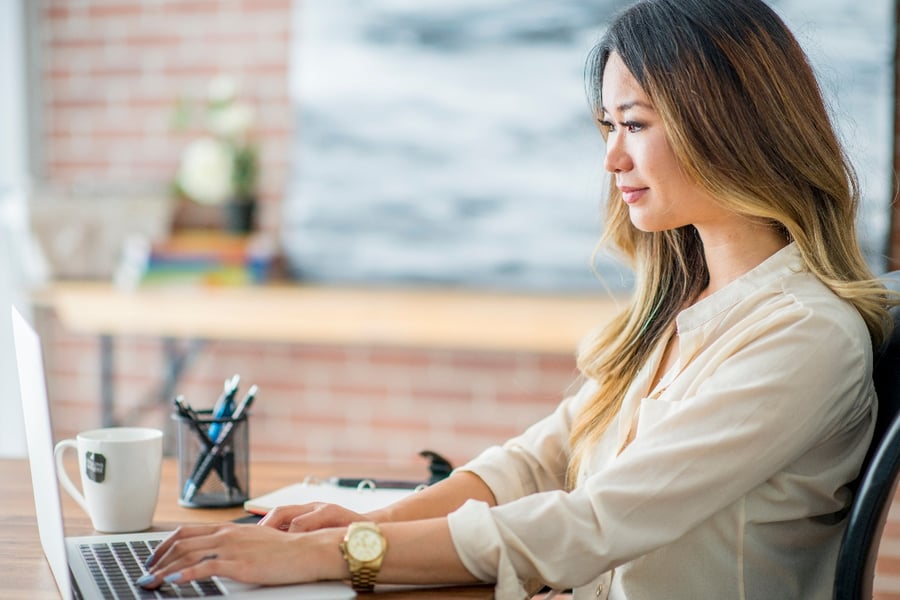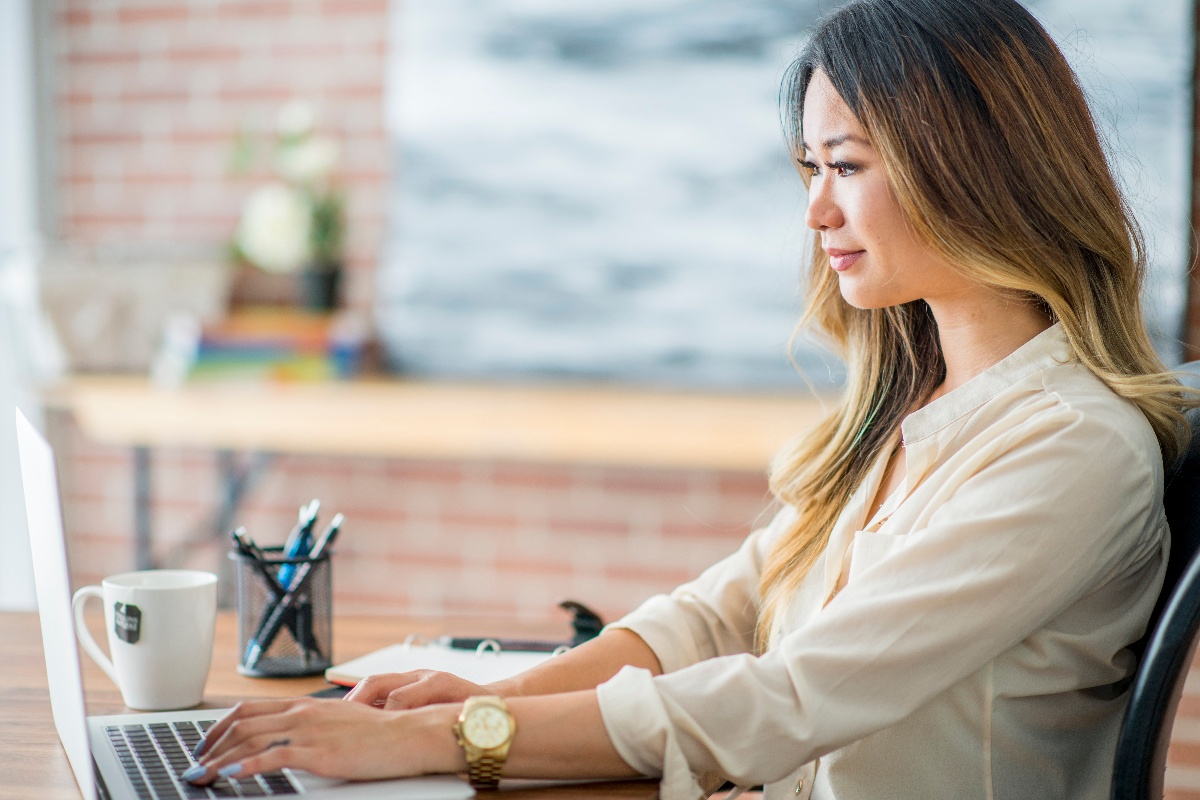 Pretty much everyone is spending more time online these days – including your buyers. They use the internet to educate themselves on how to overcome their challenges and seek solutions to achieve their goals.
The internet is the key tool buyers use to determine which companies and organizations they want to engage with to purchase products and services. With access to vast information on online, buyers are now able to control the purchase process, not the sellers.
All of this means that your website must have the right information to educate your buyers and target audience on everything they need and want to know in order to persuade them to contact you and buy from you.
Consider these findings:
97% of consumers use online media when researching products and services in their local market (BIA/Kelsey)
84% of buyers engage in online information consumption and education (Google ZMOT)
70% - 90% of a buyer's decision is complete before they contact a company sales representative (Forrester)
Only 29% of people want to talk to a salesperson to learn more about a product, while 62% will consult a search engine (HubSpot)
Google is responsible for 94% of total organic search traffic (Web Presence Solutions)
The average Google first page result contains over 2,000 words (serpIQ)
Your website and digital content assets must provide all the essential information your target audience needs to determine whether you will have a shot at their business.
So, content is still King!
Unfortunately, according to our own survey of over 500 marketers and business owners, their number one (1) marketing challenge is creating and publishing the content their buyers want and need to make decisions.
Content marketing is the creation, publishing, and sharing of content with the goal of creating awareness, engaging your target audience, and converting them to leads that become sales opportunities.
It is critical to your business to re-evaluate your online content to determine if you are providing all the content your target audience needs to trust in and engage with you.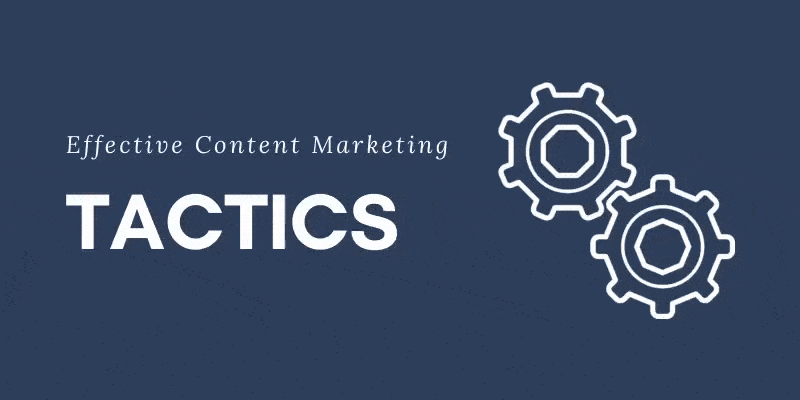 Effective Content Marketing Tactics
For your content to be effective, it must be:
Relevant – Your content must be relevant to the needs, problems, and desires of your target audience throughout their buyer's journey or decision-making process.
Personalized – It needs to speak to your audience on things that matter to them, address their pain points, and create a bond to build trust with your company.
Educational – It needs to be helpful in identifying their problems and challenges. It should provide key insights and educate them on how to achieve their goals and make better decisions.
Actionable – It should include an effective Call-To-Action (CTA) to motivate your audience to take action or advance to the next logical step in their buyer's journey. Ensure that the CTA is clear, compelling, and identifies what will happen when clicked.
Credible – Your content needs to be believable, support your unique value proposition, and clarify why buyers should consider you as their solution provider.
You should reassess and update your content marketing strategy every 6-12 months (at a minimum) to ensure your digital marketing efforts are effective in achieving your goals and objectives.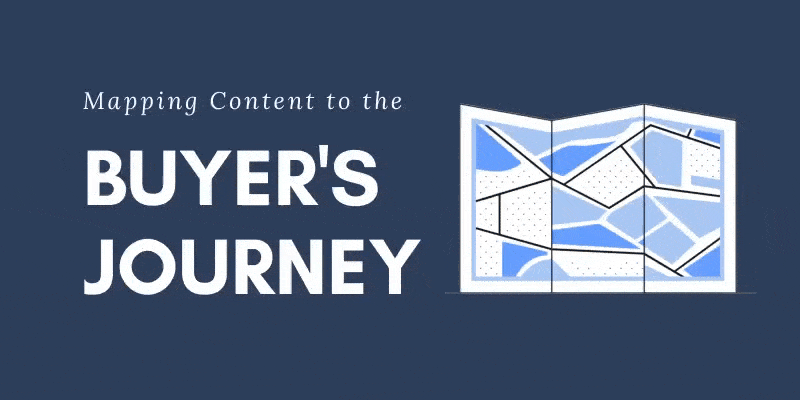 Mapping Content to the Buyer's Journey
Matching your different types of content to the stages of your buyers' journey is important.
Here are some examples:
Buyer Journey Stage = Awareness


Potential buyers realize they have a problem that needs fixing and begin looking for a solution.

Marketing and Sales Stage = Attract
Attract your audience by generating traffic from the digital channels your buyers use.
Content Types to Use
Blog articles, social media posts, web pages, online press releases, directory listings, videos, podcasts, bots, live chat, digital ads, infographics
Buyer Journey Stage = Consideration


Potential buyers define the solution categories they can use to achieve their goals and overcome their challenges.


Marketing and Sales Stage = Convert
Convert website traffic to leads by delivering a credible online image and sought-after premium content.

Content Types to Use
CTA, landing pages, forms, thank-you pages, email newsletters, videos, webinars, FAQs, retargeting ads, eBooks, guides, white papers
Buyer Journey Stage = Decision


Potential buyers have clearly defined their solution, method, or approach to their problem or opportunity.


Marketing and Sales Stage = Close
Nurture your leads to create sales opportunities and to close your buyers.

Content Types to Use
Case studies, brochures, product comparison lists, email workflows, consultations, assessments, trial offers, ecommerce, sales templates
Buyer Journey Stage = Delight


Buyers achieve their goals and becomes a testimony for the solution provider.

Marketing and Sales Stage = Delight
Help your buyers achieve their goals and become a testimony for your company.

Content Types to Use
Social media, polls, surveys, testimonials, referrals, reviews, email workflows, live chat, knowledge-based articles
Your content marketing strategy is a key component of your overall digital marketing strategy, which includes the following:
Marketing and Sales Assessment to identify your current marketing and sales processes and the content currently being used in these processes. This should also identify key marketing and sales technology tools being used throughout each process.
Market Demand Analysis that identifies the keywords most relevant to your buyers and your products and services. This includes social listening, which is a method of tracking online conversations in social platforms and digital channels to find out what people are talking about when it comes to your brand, competitors, or similar products and services you offer.
Competitive Analysis of your top competitors' digital marketing capabilities, activities, and engagement in key digital channels.
Buyer Persona Development to gain key insights into your buyers' journey and the information they seek and consume throughout their decision-making process.
SMART Goals centered on what your content needs to support.
Key Performance Indicators (KPIs) that determine how well you are achieving your goals and identify areas for improvement.
Content Asset Mapping for each stage of your buyer's journey.

Your Awareness Stage content should focus on the buyers' pain points or opportunities they seek. This content needs to be highly educational.
Your Consideration Stage content should still be educational and begin introducing how your products and services will meet their needs. Premium content that is available for downloads can be used as a lead generator for your business.
Your Decision Stage content should be brand, product, or service specific, with details on how you meet the needs of your ideal buyer.

Content Creation Plan that identifies the specific content to be published and when. Details include a monthly calendar with the type of content, topic or title, marketing and sales stage, CTA, and digital channel.
Inbound Marketing Plan that details your efforts for content publishing, website optimization, SEO tactics, conversion optimization, site map, technology platform implementation, lead nurturing stages, workflows, budget, and project plan.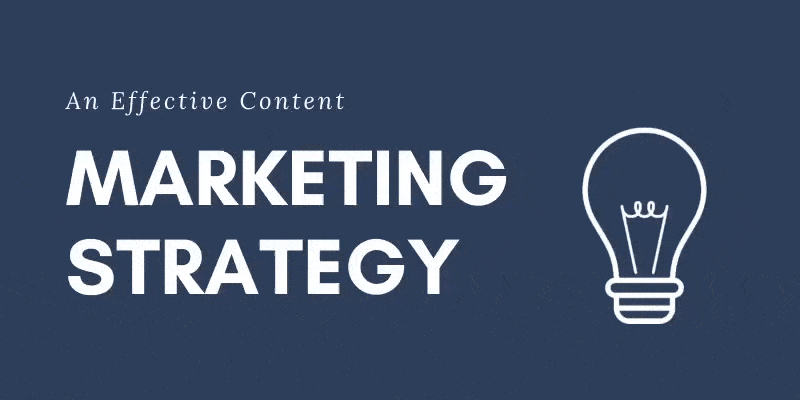 An Effective Content Marketing Strategy
An effective content marketing strategy will:
Create more awareness of your company brand in the early stages of your ideal buyer's awareness stage
Create more traffic to your website
Educate your buyers as they research and educate themselves in how to overcome problems, challenges, and achieve their goals
Generate more leads through your premium content
Nurture your relationship with your buyers and better qualify them as leads
Show them how your products and services help them achieve their goals
Generate more sales opportunities for your sales team to close more customers
Delight more customers who are willing to be testimonials and refer others to your business
Grow your business and establish your company as the industry leader
Your business cannot hope that your buyers will magically show up on your website, understand how you satisfy their needs, and solve their challenges. Very few, if any, will pick up the phone and call your sales team to find out why they should do business with you.
That's why you need to think more like a publisher. Effectively implementing a content marketing strategy that includes the key ingredients presented here is vital to achieving your goals to grow your company.
It's time to grow.
Learn more about how content marketing is delivered through our Digital Marketing Strategy, customized to help you achieve your business goals.
Free Consultation
Get your free consultation with digital marketing & sales experts.
Get Started