Do You Know Your Cost to Generate a Lead?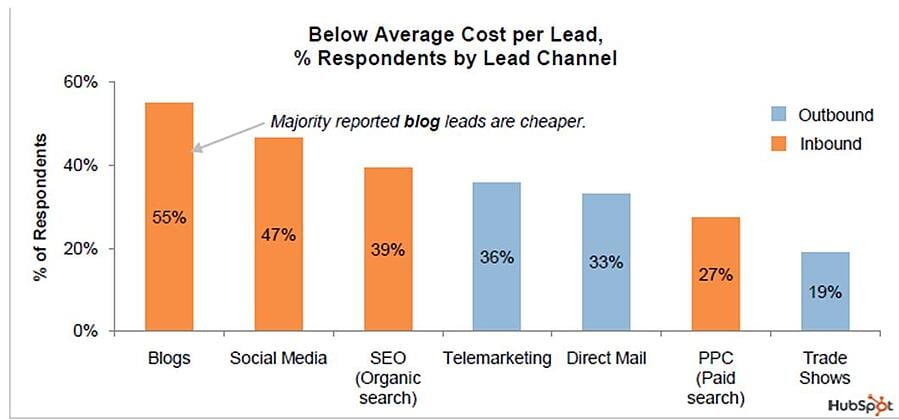 There are many ways to generate sales leads for your business. The more traditional ways include telemarketing, direct mail, and trade shows. However, the costs for these traditional channels have continued to increase year after year, while garnering less and less results.
In the case of direct mail, the cost of printing and postage continues to increase. And if business people are anything like me, I go through my mail next to the trash can to make it easier to sift through the junk mail.
Likewise, telemarketing is a very time-intensive process that can be mind-numbing if not done strategically. Also, in the world of cell phones and caller ID, many calls from unrecognized callers go unanswered.
Trade shows are also getting more expensive to participate in, when you calculate the cost of travel, elaborate exhibit booths, and branded promotional materials.
Find The Most Cost-Effective Leads
So, many people have turned to the Internet to generate leads in a more cost-effective way. But are you measuring the cost it takes to generate a qualified sales lead? Did you even know that you can measure that metric?
What Have Other Businesses Discovered That Works?
HubSpot conducted a survey to identify the channel, both online and traditional, that generates a lead at a below-average cost. By and large, they found that the online channels (i.e. – Blogs, Social Media, SEO/Organic Search) were able to generate leads at a lower cost than traditional channels, such as telemarketing, direct mail, and tradeshows.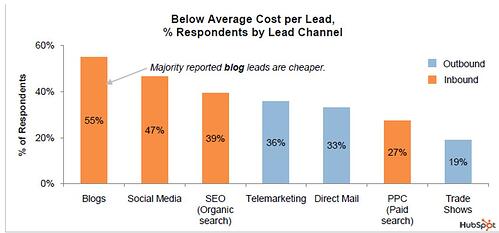 A Real Eye-Opener for Most Companies
Many marketers have yet to experience the online marketing benefits of their blogs and social media platforms (i.e. Facebook, Twitter, LinkedIn, etc.). When done right, they can play vital roles in enhancing your company's search engine rankings and positioning your company as an expert within your industry. This has a direct impact on how well your online presence converts site visitors into qualified sales leads who are interested in learning more about your product or service.
Once you've identified your cost of generating a qualified sales lead, you'll be able to lower your cost per lead. If you're interested in knowing how well your marketing efforts are performing and how to leverage the lead generation power of your blog and social media, please do not hesitate to contact Xcellimark. We've seen substantial increases in our client's lead volume, as well as dramatic declines in their cost of sale.
Start generating exclusive leads for your sales team at a lower cost today.
Free Consultation
Get your free consultation with digital marketing & sales experts.
Get Started