4 Ways Social Media Positively Impacts Your Inbound Marketing Campaign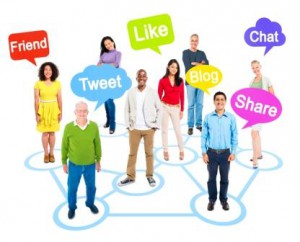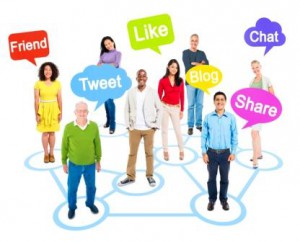 In previous articles, we have looked at the various elements of Inbound Marketing. Now that we've gone over the "what and why" and have started on the "how", it's time to delve deeper into the "how" and uncover another vital tool in your Inbound Marketing tool kit: social media.
What Role Does Social Media Play?
The rise of social media in general is nothing short of phenomenal.
But why is it so useful, so trusted and so utilized by both customer and businesses? Why should you be using it? Why does it work?
Let's discuss the answers below by going over four reasons why social media matters.
1. Have an Open Conversation with Your Customers
Social media brings the customer to you and provides a natural platform for a visible conversation to take place on both sides and also with other potential customers.
What you talk about with your customers on social media can act as a glowing testimonial for your business when you engage with your audience in the right way. It's networking in the now.
Just keep in mind this visibility can work against you if your social media team is not consistently monitoring your account, posting frequently or promptly addressing customer concerns.
2. Build Your Brand & Generate Leads Quickly
As mentioned above, social media allows instant two way communication with your audience. You have the ability to provide relevant content to the customers' specific need at that time so their needs are met instantly. It's this instant gratification that can help you generate leads.
Cultivate them as a potential lead by building their confidence in you and your business with every interaction. This is done by providing links to relevant information and content offers specific to what they are looking for.
The conversation can even be moved to an ongoing dialogue via email marketing. This is lead nurturing like you've probably never seen before.
3. The Best Things In Life Are Free
Social media is a cost effective part of any Inbound Marketing strategy.
While most social media platforms do offer paid advertising opportunities to boost your brand's visibility in newsfeeds, it costs nothing to set up a social media profile and start posting content relevant to your buyer personas.
While it does involve an investment of you and your employee's time, the investment is worth it if strategized and implemented the right way.
4. Social Media Fuels SEO
While it's definitely more important to create content that's remarkable and based on your buyer persona's needs instead of just keywords or SEO practices alone, there is no denying that sharing content on social media is important to drive SEO.
Google examines how many followers, mentions and shares you have when ranking your website. Add to this, Facebook is now poised with last year's Graph Search release to take on Google as a dominant search engine. This is massive and cannot be ignored when planning an Inbound Marketing strategy.
Social media is not just a social call anymore. It's an essential role in how businesses should approach their target market if they want to be successful using Inbound Marketing. So use social media often and use it well.
To learn more about what else you should be doing besides social media, make sure you download our free whitepaper "8 Critical Ingredients of a Digital Marketing Plan". It's got everything you need to get started on the path to Inbound Marketing success.
Free Consultation
Get your free consultation with digital marketing & sales experts.
Get Started