Out With the Old & In With the New: 3 Ways to Overhaul Your Marketing Tactics in 2015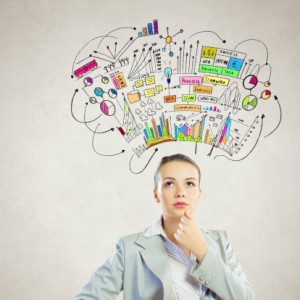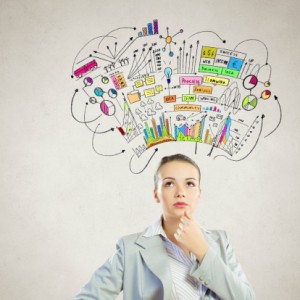 Do you feel like your current marketing efforts are outdated and ineffective? You see the analytics and they aren't what they used to be. Traffic is down. So are your leads. And you're the one drowning under pressure to do better, sell more. Well, we're about to throw you a life preserver with three ways you can makeover your marketing tactics for the New Year.
1. Implement a Content Marketing Strategy that Attracts Your Ideal Prospects or "Personas"
According to Google's Moment of Truth, buyers will consume 11 pieces of content online before they decide who to contact when making a purchase. That's why it's imperative your potential clients get the information they need while they are online and moving through the different stages of the buying cycle.
Reality Check: Most people will decide to do business with you or eliminate you as an option strictly based on the information you present online.
But don't just take our word for it.
Even the experts agree that content marketing is essential to your business in order to get more leads and acquire more customers.
97% of consumers now use online media when researching products and services in their local area (BIA/Kelsey).
Consumers engage with 11.4 pieces of content prior to making a purchase decision (Google Moment of Truth).
84% of buyers engage in online information consumption and education (Google ZMOT).
70% – 90% of the buyer's journey is completed BEFORE prospects contact a sales representative (Forrester).
2. Create Call-to-Actions with Landing Pages that Lead Prospects to Premium Content Offers
"'Contact Us for More Information"
"Schedule Your Free Assessment"
"Download Your Free eBook Now"
"Get Your Guide to XXXX Now"
"Increase Your Sales by 210% Case Study"
"Get the Top Brands Product Comparison Guide"
These are all examples of a primary call-to-action (CTA). A primary CTA helps reinforce the message of your overall content on your website and is designed to draw your visitors into your conversion process.
Your primary call-to-action should also let your customer know the next step to take. This could be a free download for a premium content offer or an invitation to meet for a free analysis.
When placing calls-to-action on your website, they should flow naturally from a website (yours or a website you are advertising on) to a landing page that provides more detailed information such as the value proposition and benefits of your premium content offer. From there prospects can fill out a form to enter your conversion pipeline and get access to your premium offer.
3. Automate Your Lead Nurturing Process via a Marketing Automation Platform
The conversion pipeline mentioned above consists of email workflows to nurture leads and move prospects through their buying cycle, significantly increasing your conversion rates.
When you have a Marketing Automation Platform (MAP) in place that can do all of this for you on autopilot, you're able to optimize your marketing efforts while maximizing the financial benefits.
A MAP allows you to:
Create a sustainable, formalized lead generation protocol that includes follow-up emails, newsletters and other content-rich contact points.
Integrate your marketing with your sales processes for seamless operations.
Implement integrated marketing automation, CRM and an analytics platform to easily track what's working and what's not working.
Increase your revenue while lowering your cost of acquisition.
And more…
These three strategies will help you maximize the financial benefits for your company.
If you'd like to talk to us more about how we can put give your current marketing plan a fresh and updated approach for the New Year, let us know and we'll be more than happy to help.
Until then, download this free Digital Marketing Plan to learn about tactics you can use to beef up your marketing.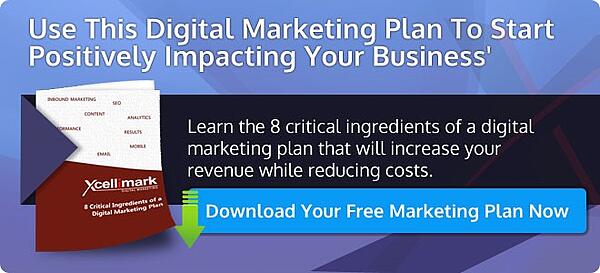 Free Consultation
Get your free consultation with digital marketing & sales experts.
Get Started