4 Ways to Keep Your Customers Looking Forward to Your Emails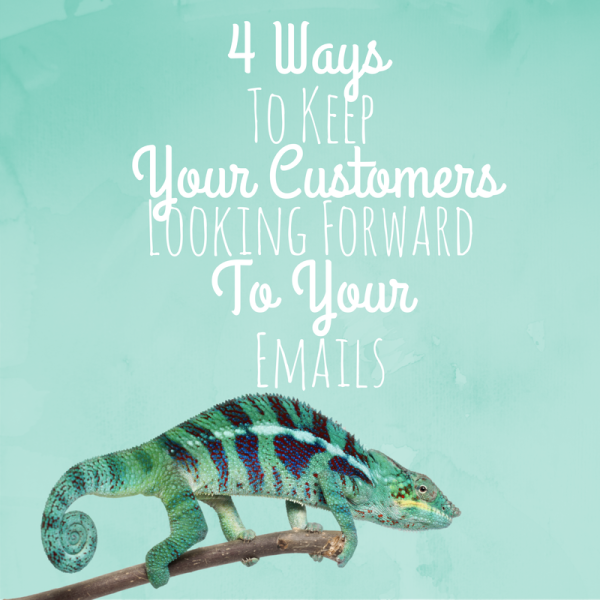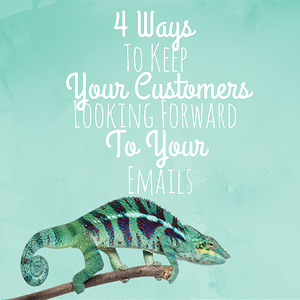 In spite of the well-publicized rise of social media marketing, local search campaigns and other new online marketing tools, email marketing remains a powerful arrow in your brand's digital outreach quiver.
In addition to being one of the most cost effective marketing channels on any platform, it's also easy to customize and even easier to automate.
Email marketing does have one perennial drawback however: Marketers can't force their prospects to actually read the emails that they send. So here are four ways you can keep your customers looking forward to your emails.
#1 Get to the Point
Great marketing emails begin with great subject lines. This might sound obvious, but you'd be surprised at the number of emails that feature generic headings like "Open this message for savings" or "Check out these cool deals." Many sub-par messages lack the "hooks" that are crucial for encouraging clicks, and some have no identifying characteristics at all.
Use powerful, punchy copywriting to create memorable subject lines that get right to the point. Don't insult your prospects by attempting to disguise the commercial nature of a marketing email. Instead, do them a favor and let them know exactly what you're after.
#2 Offer Something Irresistible
Before you compose a new message, brainstorm a compelling topic or thesis to discuss. You don't have to defend your assertions before a Ph.D. committee, but they should be more in-depth than the "buy from us because we're the best" messages that your prospects get by the bucketful.
In your subject line, offer something specific like "Get 30% more when you use this coupon" or "Shipping is free between noon and midnight." In the email's body, outline the specifics of the deal or product.
Since it sounds more genuine, always speak from your business's point of view. If appropriate, don't hesitate to talk in frank, non-promotional terms about your company's rationale for putting on a sale or highlighting a particular offering.
#3 Know What Your Audience Wants
Don't neglect to commission market demand analyses and other consulting services that can uncover key attributes of your audience. These are great for improving the efficiency of your overall outreach campaign and are also important in the narrower context of email marketing.
If you market to a broad audience, use the demographic, purchasing, traffic and analytic data that you collect to segment your prospects and develop targeted email campaigns for specific subgroups. The upfront investment that this requires will pay off in the form of increased ROI.
#4 Be a Friend, Not a Salesperson
Your prospects have lives too, so it's important to keep your marketing emails short and sweet. While it can be tempting to use overtly salesy copy to get your money's worth out of short emails, this is almost always counterproductive.
Instead, speak in a conversational or matter-of-fact tone about the promotion, product or campaign that you're highlighting. Avoid cheap, sideways marketing language and win your audience's trust with verifiable facts and straight talk.
When it comes to crafting an effective marketing campaign, there's no substitute for a comprehensive approach. No matter how fond you are of pins, posts and sponsored content, email marketing remains a key piece of any consumer-facing sales push.
Get started by crafting concise marketing emails that make irresistible offers to discrete, carefully targeted audiences without being pushy. Even if you don't close every sale on the first try, you'll surely get some notice from your Web-savvy prospects.
To learn more about how Xcellimark can help you put together an effective email marketing campaign, contact us now.
Free Consultation
Get your free consultation with digital marketing & sales experts.
Get Started