A Fool-Proof Formula for Superior Email Marketing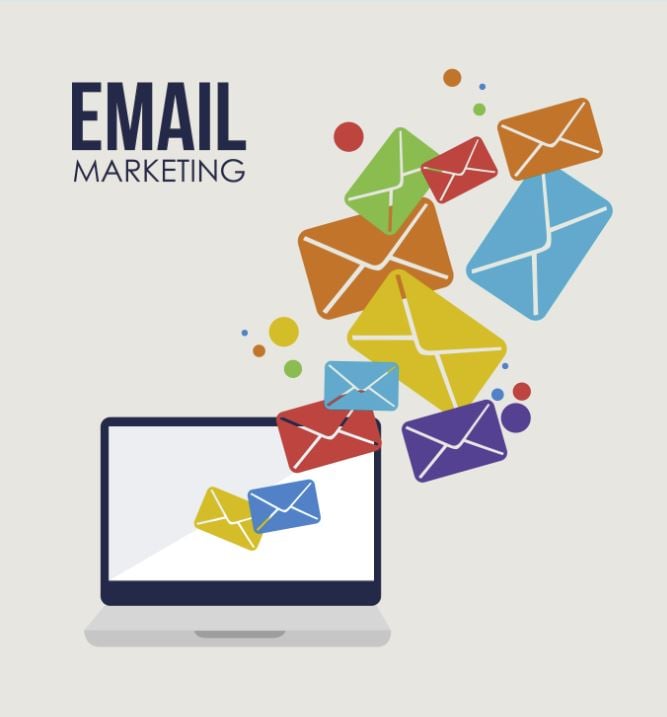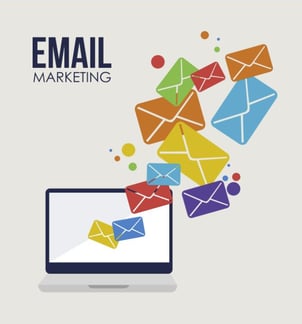 Email marketing is a powerful tool for lead nurturing. It's also a great way to keep current customers in the loop about your business' latest offerings and create new opportunities to generate revenue. Done properly, email marketing is a cost-effective, high-ROI conversion machine that can pay off handsomely for your company.
But, email marketing has changed a great deal in recent years. The email marketing campaign you ran back in 2005 might not be as effective today. In most cases, all that's required is a bit of adjustment and a willingness to discard old email strategies that don't seem to be working.
With that in mind, follow these current email marketing tips as you create your next campaign.
Segment Your Database
Your email marketing database should be segmented into sub-groups that allow for more effective targeting and lead nurturing. In many cases, segmenting by buyer persona is appropriate.
In other cases, it makes more sense to segment by product or service. This second tactic is particularly useful for lead-nurturing campaigns that are specific to an offering. If you're looking to create parallel sales funnels for specific products or services, use separate landing pages for each. Include a content offer and contact prompt on each page. Every prospect who enters his or her information automatically gains entry into the correct funnel.
Run a Parallel Newsletter Campaign
Few experienced business owners confuse email newsletters with conversion-oriented marketing tools. However, the fact that an email newsletter is low-key and non-aggressive is actually a powerful argument for its inclusion in your email marketing operation. If you don't see a newsletter as overly salesy, your prospects aren't likely to do so either.
A newsletter is a great way to keep your customers informed about what's happening with your company and maintain top-of-mind status without including a potentially awkward or off-putting "ask" in your emails. Your website should have a prominent page that encourages visitors to sign up for your newsletter, and everyone who signs up should receive the same weekly or monthly letter.
Use your newsletter to make announcements, such as the opening of a new store or the release of a new product, and save the sales pitch for more narrowly segmented recipient groups.
Pay Careful Attention to Open Rates
Open rates are a great proxy for email marketing quality. If you notice a decline in open rates for a particular type of email, such as the first follow-up after a "thank you" email for customers who download a particular piece of content, it could be an early warning sign that that type of email isn't effective or appreciated. In response, you might experiment with different subject headers and initial "grab" lines or simply discontinue that email type for that particular product or action.
Leverage A/B Testing to Improve Your Strategy
A/B testing is a popular strategy with a wide range of applications in the marketing space. In essence, an A/B test involves two versions of a product with a specific objective. In the email marketing world, that objective might be a target conversion rate. Alternatively, it might simply be an improvement on existing conversion rates. An equal number of randomly chosen recipients receive one version of an email. The remainder receive another. The "winning" email is the one that displays higher conversions or otherwise performs at a superior level.

It's critical to use A/B testing to gauge email performance for each target segment. If you have the resources, use them to test out specific lead-nurturing emails within each segment as well.
Use an Automation Suite to Save Time
Do you have time to sit down and compose weekly marketing emails for all of your buyer segments? If you're like most busy business owners, the answer is quite clearly "no." Even if you have an in-house marketing staffer, it's unlikely that he or she can afford to take time from higher-value tasks to compose original emails whenever the occasion calls.
Fortunately, a marketing automation suite can help you get ahead of the curve and save a great deal of time. It can also help you identify superior strategies and find hidden target segments before you'd otherwise discover them.
Email-only Deals Can Be a Big Deal
Email-only deals are highly effective at boosting conversions on the margins of your marketing strategy.
Depending on the nature of your business, they may be embedded within the lead-nurturing workflow emails you send out every few days to prospects that have shown an interest in a specific product or service. In this case, they might offer a certain discount or sweetener for prospects who follow a link in the email body or use a promo code within a specified period of time.
Alternatively, email-only deals can be structured as one-offs designed to entice prospects who aren't actively engaged in your sales funnel at the moment. These deals are particularly useful for consumer-facing companies that thrive on impulse purchases, but they're also effective for any firm that wants to remain top-of-mind for the long haul. As long as you don't send out an email-only deal every day, prospects who don't take advantage will still be more likely to remember you when the time does come to buy.
What's Your Email Marketing Formula?
A great email marketing campaign typically leverages a robust suite of marketing automation tools, A/B testing practices, careful attention to analytics, non-aggressive sales tactics like newsletter campaigns, landing pages, content offers and well-segmented recipient databases.
While it's important to follow these general guidelines as you craft your email marketing campaign, your precise formula for success is likely to vary based on your specific mix of target buyers and products offered. If you need some additional guidance during the early stages of the campaign-building process, we're happy to help. Get today started with a free Inbound Marketing Assessment.
Free Consultation
Get your free consultation with digital marketing & sales experts.
Get Started