How to Romance Prospective Customers Through Email Marketing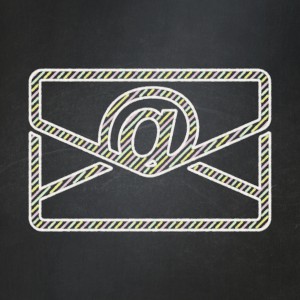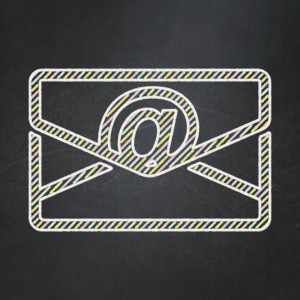 As a business owner, email marketing is an important tool in your Inbound Marketing strategy because it helps you build an ongoing (and hopefully lucrative) relationship with your customers. Because a prospect has to give you permission to market to them through email, the relationship tends to be more personal.
It Takes Two
An email marketing relationship usually begins when a prospect fills out a simple form on your website asking them for their email address. Your Website visitor has already decided that you are attractive enough and offer something of value, so they give you their email address in return. They are curious to learn more about you and to find out if you are possibly a good match.
At this point, you geta small glimpse into the mentality of your prospect. You've created a piece of content the website visitor finds interesting enough to share their personal information with you(whether it be the landing page or a content offer they were able to download after filling out the form), which means they are willing to keep the conversation open and ongoing.
The next step of email courtship is the follow-up email in response to the form they filled out. If you fail to send a "Thank You" email or are too "salesey" in your follow-up, you're likely to receive an unsubscribe notice and have a potential customer slip through your hand. Showing gratitude instead of being pushy with this email will make your prospective customer want to keep receiving more content from you instead of shutting you out.
From this point forward, the amount of emails you send depends on the end-goal of your email marketing campaign. Whether you're only sending one email a month in the form of a monthly newsletter to always keep your range of products and services in front of your customers eyes, or a workflow email every 3 -5 days to nurture your leads to conversion after they've expressed interest in a specific product or service, make sure the content is always relevant.
At this stage of the email marketing relationship, you begin to understand the individual, their wants, needs and desires by monitoring the email analytics to see what interested them based on the open rate and click through rate of each email. You can use this knowledge to further segment your database and tailor future messages to be more specific to the prospective customer.
The Moment of Truth
Like any blossoming relationship,there comes a time when the decision has to be made to go to the next level or not.
All of the content viewed and emails delivered have nurtured the relationship between you and your prospective customer. Do they trust you more now to click on your website link and buy, or pick up that phone and call you? By this time, they are more likely to because segmenting your database has helped you put the right offer in front of the right person, at the right time.
Before you begin your next email campaign, remember that it is not about you, but about the value your emails provide to help turn prospects into leads, and leads into customers.
If you're stuck trying to figure out the best marketing message for your emails or how to get started on a lead nurturing campaign, we can help. The first step is making sure you have the right tools and that begins with a robust marketing automation platform. Not only can we get you set up with one, but we can help you craft a compelling marketing message that will turn leads into the customers your bottom line craves.
Free Consultation
Get your free consultation with digital marketing & sales experts.
Get Started