How to Secretly Toot Your Own Horn as an Industry Expert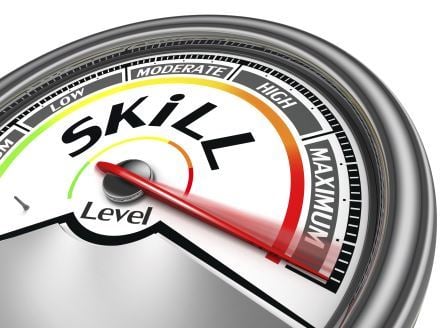 In an increasingly competitive economic landscape, credibility matters more than ever. No matter what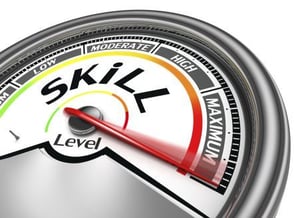 industry you operate in, your prospects and customers must trust that you know your niche better than your competitors. Before and after closing the sale, it's up to you to show them that that their trust is well placed.

This inevitably requires some measure of self-promotion, particularly through marketing channels that cater to prospects in the earlier stages of the buyer's journey. Many business owners shy away from overtly promotional activities, preferring to let their results speak for themselves.
However, using self-promotional content marketing tactics to establish your industry expertise - also known as thought leadership - can ultimately create more opportunities to deliver great results.

If you're wondering how to become a thought leader without coming off as overtly self-promotional or self-centered, follow these five tips.
1. Actively Publish on Your Own Blog
Your company should have an active, engaging blog that announces company news and events, discusses topics related to its core areas of business and shares insights from other thought leaders in your industry and beyond.
Your company blog is a pure marketing tool that explicitly focuses on engaging readers, many of whom are prospects, and subtly enticing them to enter your sales funnel. From time to time, you could also discuss topics that - while engaging and relevant to your professional life - might not be directly relevant to your company's day-to-day operations. This gives your blog a "human-side" and can help you come across as more relatable to your audience.
Despite differing objectives, both your corporate and personal blog posts should work to establish your thought leadership credentials and strengthen your credibility with prospects. After spending time reading either type of post, your readers should walk away convinced that you possess the solutions to his or her problems.
2. Use LinkedIn and Other Business Properties to Your Advantage
LinkedIn is often overlooked as a tool for establishing thought leadership. While it might once have been little more than an online resume website, those days are long over. LinkedIn is now a top destination for business leaders and consumers who wish to consume meaty, well-reasoned takes on topics that interest them.
On the other side of the exchange, LinkedIn is a go-to publishing tool for business owners and leaders who wish to polish their thought leadership credentials. Get in the habit of publishing at least one piece of unique LinkedIn content, such as a post about a trend in your industry or a case study that portrays your business in a positive light, per week. You should also use your LinkedIn mouthpiece to share and promote other thought leaders' ideas.
3. Explore the Possibilities of Social Sharing
LinkedIn shouldn't be the only social media property that you use to share useful content. Your Facebook, Twitter and Google Plus accounts all need to support an active social sharing campaign that finds you sharing roughly four pieces of non-original content for every one piece of self-promotional content you create.
In other words, every link to a new company or personal blog post needs to be balanced out with a link to an interesting article or post by another industry thought leader or journalist. Taking this approach has two principal benefits.
First, it keeps your thought leadership activity low-key and ensures that you're not seen as too pushy by your prospects. It also encourages reciprocal sharing: When you share a peer's content on social media, he or she becomes more likely to do the same for you in the future.
4. Embrace Multimedia
Many successful thought leaders don't stop with blog posts or social sharing. They invest in other content marketing tactics that burnish their thought leadership credentials, including videos, infographics and slideshows.
Studies have shown that video content is more visible in organic search results and more engaging for rank-and-file viewers, especially those in the earlier stages of the buyer's journey. Likewise, well-designed visuals that hammer home key points can be more effective at explaining and educating than densely packed blog posts that may or may not be read in their entirety.
While it's perfectly acceptable to include multimedia on your company's website or blog, it's also not a bad idea to leverage media-specific Web properties such as YouTube or SlideShare.
5. Write for Industry Publications
You probably already do quite a bit of networking in your day-to-day business life. If you haven't already, consider devoting some of this energy to your relationships with respected content publishers that serve your field. Industry publications, including trade magazines and highly respected blogs, serve as ready-made mouthpieces through which you can broadcast your opinions and ideas without appearing to hog the spotlight.
There are multiple ways to use industry publications to your advantage. For blog-style online publications, explore guest-posting relationships with publishers. For industry publications, offer to write op-eds or letters to the editor.
If you're particularly ambitious, broach the idea of a weekly or monthly column. Also, always make it clear that you're open to interview on topics that align with your expertise. A well-placed interview demonstrates your thought leadership credibility to a wide audience and can easily be repackaged in future marketing materials.
Polish Your Industry Expertise Credentials Today
You're now aware of many of the content marketing strategies necessary to establish expertise in your industry without coming off as cloying or overly self-promotional. These include actively publishing professional and personal posts on your company blog, using LinkedIn and other social media platforms as a content-transmission medium, exploring the possibilities of social sharing amongst your industry peers, leveraging multimedia to your advantage and networking with industry-specific publications.
The only thing left to do is put your credibility-building plans into action. When it comes to quietly positioning yourself as an industry thought leader, there's no better time than the present.
When you're ready to get started, click here to contact us. From setting up your blog, to helping you create effective content and publishing it through various social media channels, we can help you every step of the way.
Free Consultation
Get your free consultation with digital marketing & sales experts.
Get Started