3 Social Media Mistakes You Shouldn't Even Think About Making (Don't Say We Didn't Warn You!)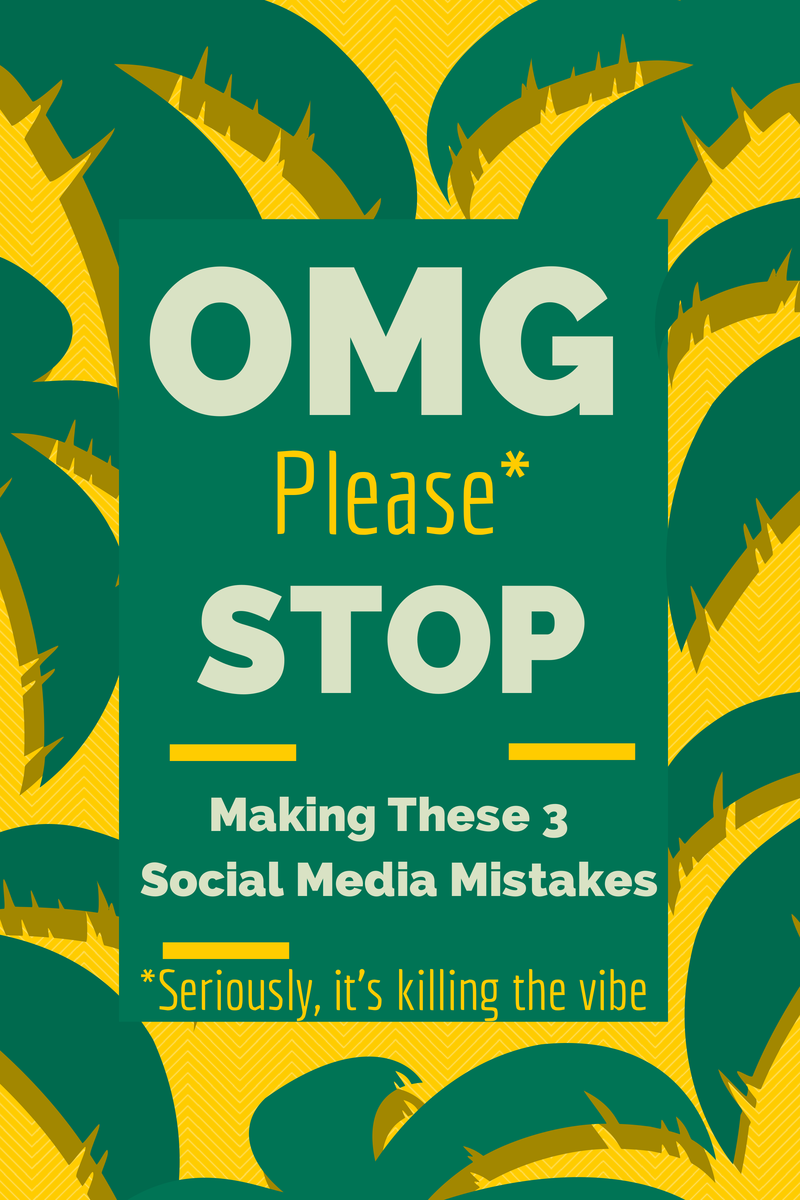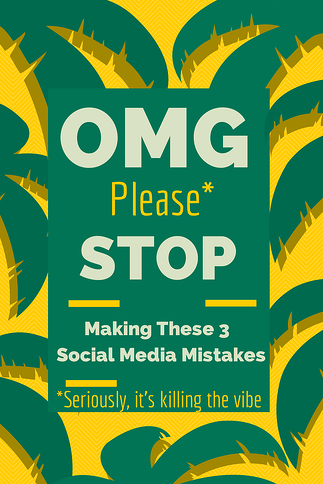 Your company might have a killer value proposition that gets to the core of what you offer, but it's bound to be of limited utility if you aren't using all available content and social media marketing tools to broadcast it to your prospects.
At the same time, not all marketing strategies are created equal. As you develop your firm's social media presence, avoid making these three common social media mistakes.
1. Too Much Self-Promotion
Never lose sight of the fact that social media is a two-way street. Unlike TV and print advertising, social media marketing requires dialogue between marketers and their prospects.
If your tweets, Facebook posts, LinkedIn shares and YouTube videos are relentlessly and blatantly self-promotional, you're liable to turn off some of your prospects.
It's fine to use targeted posts to highlight new products, deals or specials, but the majority of your social media activity should aim to inform and engage, not sell. Engaging, informative social media content might include tweets of relevant factoids, posts promoting high-level content like white papers and interesting infographics shared via LinkedIn.
2. Making Irrelevant, Overly Frequent Posts
It's easy to issue a quick tweet or Facebook post, but more isn't always better. Before you click "tweet," "post" or "send," ask yourself whether the content you're about to share has any value for your followers.
Even overtly advertorial posts should add value to the conversation around your brand, and the non-promotional content that you issue should either start or shape a discussion.
Also, be sure to create a social media schedule that leaves room for spur-of-the-moment posts that highlight flash deals or news items.
3. Failing to Heed Your Social Media Metrics
As they say, you can't manage what you don't measure. You can't simply tweet, post or share and expect your followers to engage.
Pay close attention to metrics like the rate at which you accumulate new followers, the number of shares each post accumulates and the number of comments, retweets and "favorites" you earn for discrete pieces of content.
Once you've determined which strategies – and platforms – offer the best results, adjust your social media marketing plan accordingly. If you use paid tools like Facebook ads and promoted tweets, these metrics can help you determine whether they're cost-effective.
and you've certainly heard more than your fair share of social media tips since starting out. If you can avoid making these three social media mistakes, though, you'll be well on your way to marketing success.
Here's to a bright – and responsible – social media marketing plan for your company!
Free Consultation
Get your free consultation with digital marketing & sales experts.
Get Started