How to Use Social Media Marketing to Grow Your Business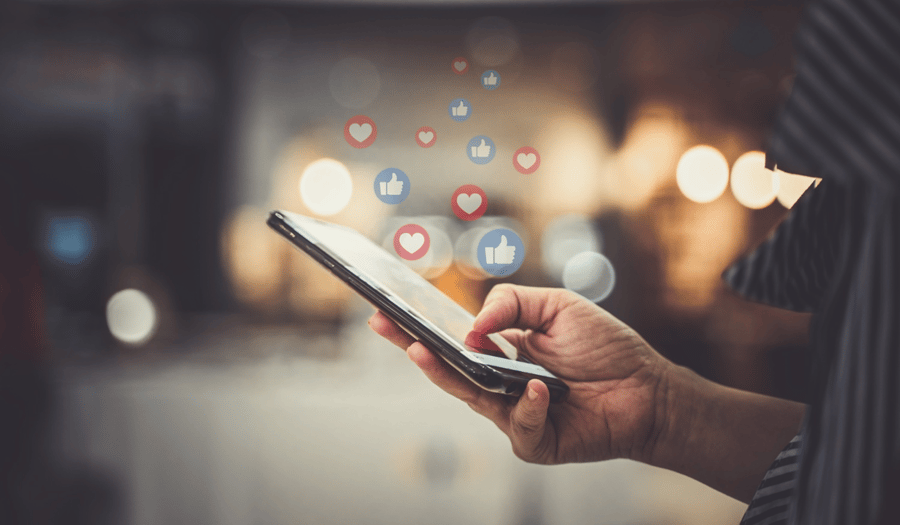 Now is a great time to use social media to connect and engage with your target audiences. Whether you are helping them reach their goals or overcome challenges they face, your social media marketing messaging and platform are key to your company communications.
What is Social Media Marketing?
Unless you've been living on a deserted island with no internet access for the last several years, I'm sure you know what social media is. But how do you use it as part of your marketing plan?
Well, let's start by defining social media marketing. It is a form of digital marketing that uses social networking platforms to increase your brand, product, and service exposure to cultivate relationships with your target audiences, including buyers and key influencers in your industry.
Digital marketers and sales professionals alike should use social media to help build relationships and connect with others.
To be effective in social media marketing, you need to:
Develop relevant content topics that are educational, helpful, and of interest to your target audience.
Create, curate, and manage all your published content.
Monitor, listen, and respond to your community in a manner that engages your audience as part of their buyer's journey.
Nurture and grow your community and key influencers.
Oversee the design of your social media assets such as your profile bio, picture, thumbnails, ads, landing pages, links, calls-to-action (CTAs), videos, presentations, etc.
Manage promotions and social ad campaigns.
Analyze, review, and report ROI on key metrics.
Create best practices and optimize your strategy as needed.
Monitor trends in social media tools, applications, channels, design, and strategy.
Identify any threats and opportunities in user-generated content surrounding your company and report notable threats to management.
While social media marketing fits into all stages of the buyer's journey, it is most impactful when used at the top-of-the-funnel during the awareness and consideration stages. Educational content that is helpful in solving your reader's challenges is best suited for these stages.
Key Social Media Platforms
The list of social media platforms is quite long and growing, so we will focus on four major platforms in this article.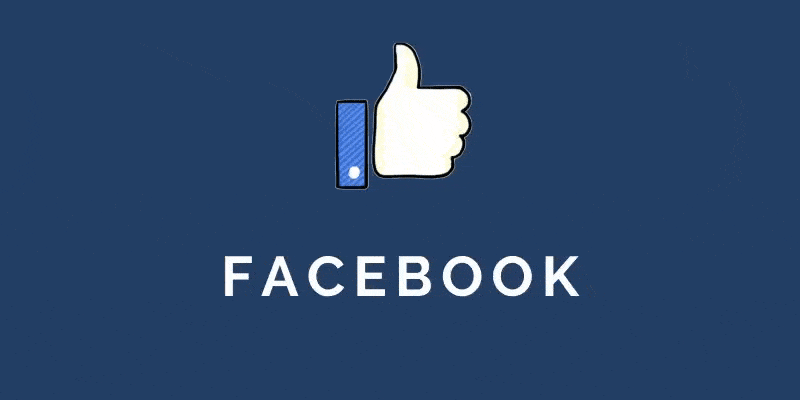 Facebook
Facebook is the largest social media platform, enabling you to share information and content with others in your area and throughout the world. With Facebook's large-scale reach and mobile experience, you can effectively engage your audience throughout the day with social media posts that include text, images, video, and even live streaming events.
According to Statistica:
190 million people in the U.S. (67% of the adult population) have a Facebook account.
98% of active Facebook users access Facebook through their mobile device.
Facebook offers a highly mobile experience that enables social sharing quite easily for its users. Facebook users range in age from around 27 years through older age groups.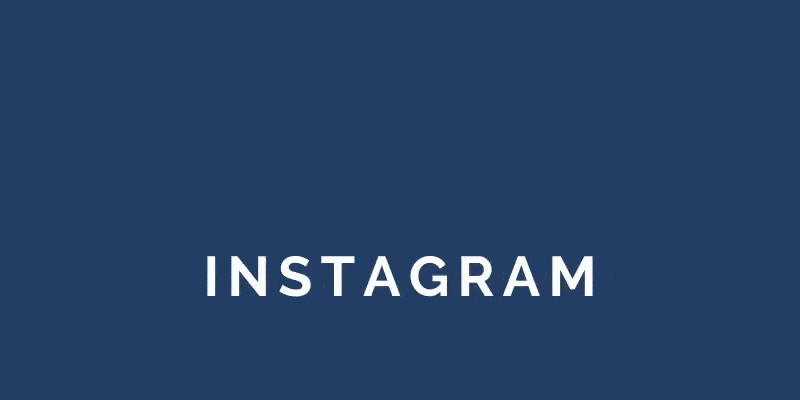 Instagram
Instagram is a visual platform that is used to share life's moments and to communicate your point of view to the world via photos and videos. It is owned by Facebook and integrates very effectively with the Facebook advertising platform.
Instagram offers a fully visual and mobile experience where users can enhance, manipulate, and share photographs with their friends and followers.
According to Statistica:
107 million people in the U.S. (38% of the adult population) have an Instagram account.
Instagram is more popular with younger users. Sixty-seven percent (67%) of Instagram users are between the ages of 18-29.
Marketers can use one social media campaign to advertise on Instagram through Facebook, providing a great opportunity to reach young and old audiences on both platforms at the same time.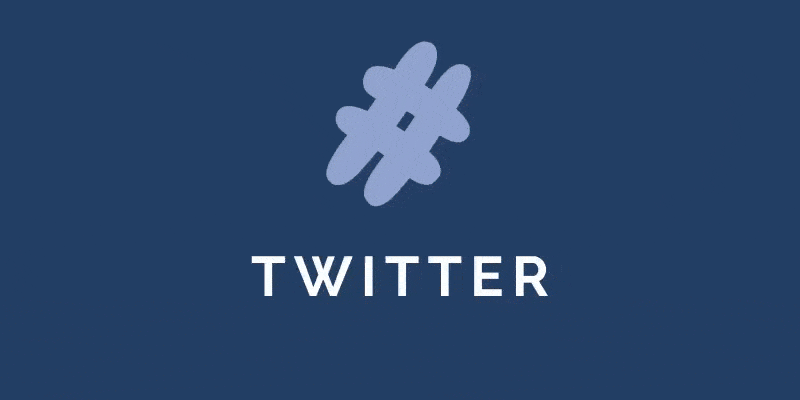 Twitter
Twitter is a social media network that enables its users to send and read short posts, called "tweets," that can also include images and videos. Because Twitter offers a more conversational style of communication, it is ideal for real-time discussions.
The first known hashtag (#topic) was introduced to social media by a Twitter user. Hashtags grew in popularity and now also provide an easy way to search for and find content based on a topic or source. This social media platform is a great way to share your company's news, events, and product updates, as well as participate in major cultural moments and events in real time.
According to Statistica:
2 million people in the U.S. (23% of the adult population) have a Twitter account.
Twitter has become an increasingly relevant tool in domestic and international politics. In fact, the platform has become a way to promote policies and interact with citizens and other officials.
Most world leaders and foreign ministries have an official Twitter account, and some use it extensively to get unfiltered messages out to the world, bypassing traditional news agencies. The access to this social media phenomenon has forever changed political discussions and interactions.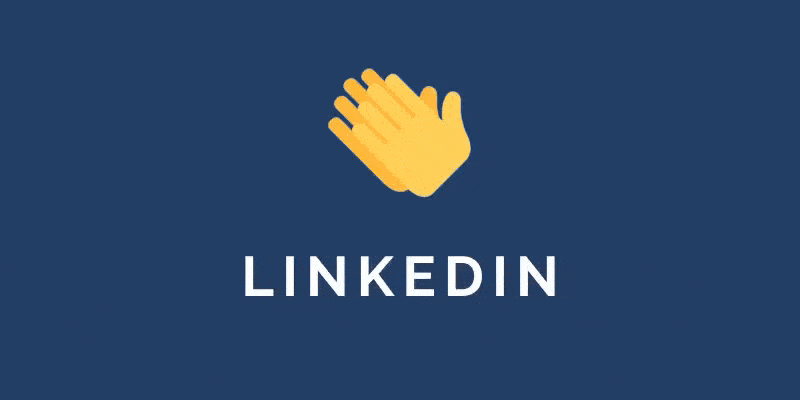 LinkedIn
LinkedIn is a social media platform that is used to build and develop professional connections in the B2B markets. It allows companies to reinforce the mission and vision of their company.
Since LinkedIn is primarily focused on professional networking, it's a great platform for recruitment, building relationships, fostering affinity groups, sharing corporate news, and targeting corporate personas.
Tone is very important in LinkedIn due to its focus as a business channel. That's why communication tends to be more professional on LinkedIn than on other social media channels such as Facebook, Instagram, and Twitter.
According to Statistica:
160 million people in the U.S. (57% of the adult population) have a LinkedIn account.
LinkedIn is an important social media marketing platform for B2B businesses. You can target your professional audience through a wide range of profile variables such as position within a company, size of company, industry, and region.
LinkedIn is the second-most popular social media platform used by B2B marketers, ranking only behind Facebook.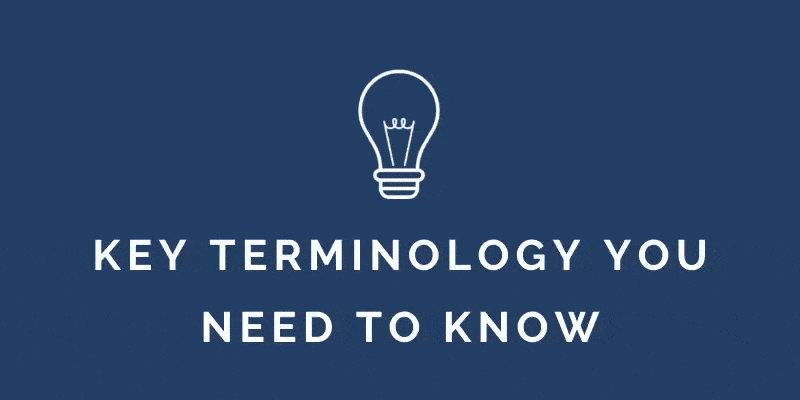 Key Terminology You Need to Know:
While each social media platform has its own distinct terminology, here is a list of terms used across all platforms:
Newsfeed: Also referred to as the home feed or timeline, the newsfeed is the center of content discovery on each social platform. It's where you see posts from friends, brands you are connected with, and advertisements from organizations that want to connect with you.
Engagement: An engagement is any interaction that users take on a social post and includes likes/reactions, comments, retweets/regrams, shares, and so on.
Username/Handle: People and brands use usernames and handles to identify themselves on Twitter, Instagram, and Snapchat, and they are usually preceded by the @ symbol.
Blocking: The blocking feature allows users to remove followers and prevents them from re-following, mentioning, direct messaging, or otherwise contacting them on the platform.
Mention: A mention is a post or comment that contains another user's username anywhere in the body of the message.
Follower/Fan: A follower or a fan is another user who has subscribed to receive and view your posts in their feed.
Story: A story is ephemeral (short-lived) content comprised of images, videos, etc., that is generally presented in a slideshow format.
If done well, social media marketing can yield greater ROI than other marketing channels because it provides a forum to build relationships through storytelling and a way to gather real-time feedback for optimization.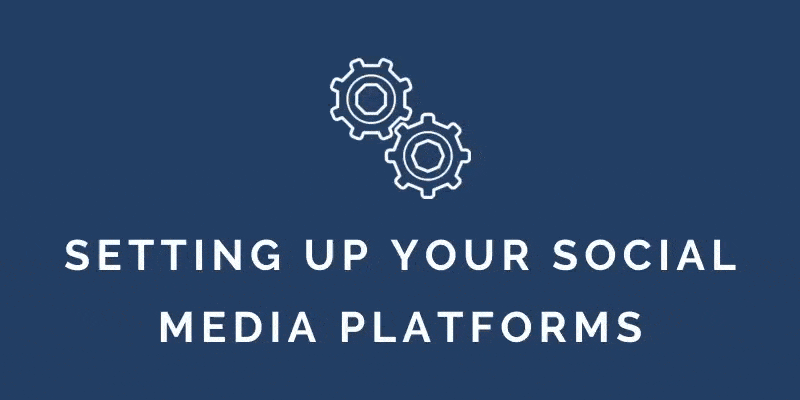 Setting Up Your Social Media Platforms
Most businesses today are active on more than one social channel, so you will probably want to create a profile on a few different platforms.
To complete your company profile, you need to create and upload profile pictures and cover photos. Always aim to choose images that depict your brand. This could be your logo, or a variation of your logo with people included.
When it comes to the cover photo, ensure there is a focal point to the photo. Include CTAs such as phone numbers or recent offers and make sure everything is kept updated.
It's best practice not to blend your cover photo with your profile picture as they have different functions. Since profile pictures are on the left-hand side, consider a left-side focus to your cover photo and see what it looks like on mobile devices.
To complete your company profile, write a bio to introduce your business and what you do.
It's essential to match the tone of the social channel and its audience to your bio. Also, consider how to position the content you share on that channel.
Some social channels allow you to include a "contact details" section and links to your website. Be sure to include these where possible.
The key is to think about who you are talking to, how they like to be communicated with on each channel, and how you can engage them with your words. Take the time to fill in all the sections of your company profile, keeping your customer in mind.
Try to keep the information you post as consistent as possible across all the social media sites. You may be having conversations with the same people on multiple platforms, so you'll want to position your brand in a way that's easy to recognize in order to increase your reach to more people within your target audience.
Here are some tips to get you started:
There are two ways to set up a business on Facebook – you can create a standalone page from your Facebook profile or create a Business Manager account and create or import client pages to that account.
If you have a Facebook Company Page for your business, you can link your Instagram Business Account to your Company Page and manage paid promotions through the Facebook Business Manager.
There is no difference between a Twitter account used for business and standard Twitter accounts.
On LinkedIn, businesses should set up a Company Page to get access to additional features such as advertising and analytics.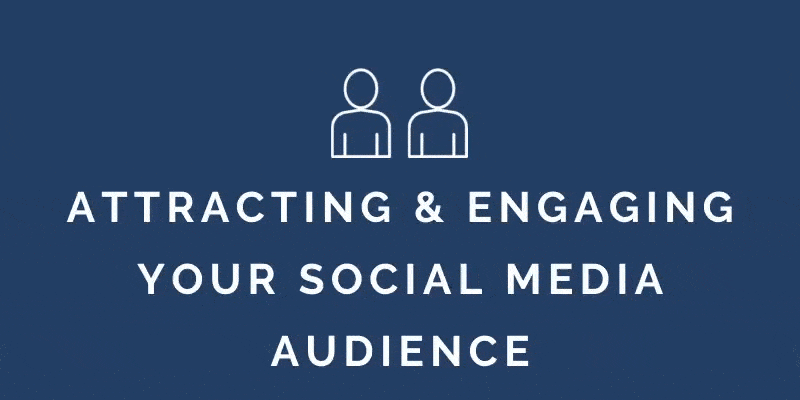 Attracting and Engaging Your Social Media Audience
As you build your social media audience, concentrate on building a community that shares common interests, goals, and attitudes.
Social media marketers are responsible for creating and fostering a thriving community with a welcoming, engaged environment that promotes brand affinity and loyalty. That loyalty can lead your community members to reference your brand as the entity responsible for their positive experience and growth.
Engaging with your audience using social media brings people closer to your company brand, which increases your brand visibility and attracts more potential customers to your profiles.
Add social media account CTA links to your website, email signature, and eNewsletters so people can connect with you and share your content with their own social media network.
When posting content on your social media platforms, make sure your content is succinct, topical, and relevant to your audience. Your content should include an explicit call-to-action with a link to get more information, or whatever the next most logical step is that you want them to take.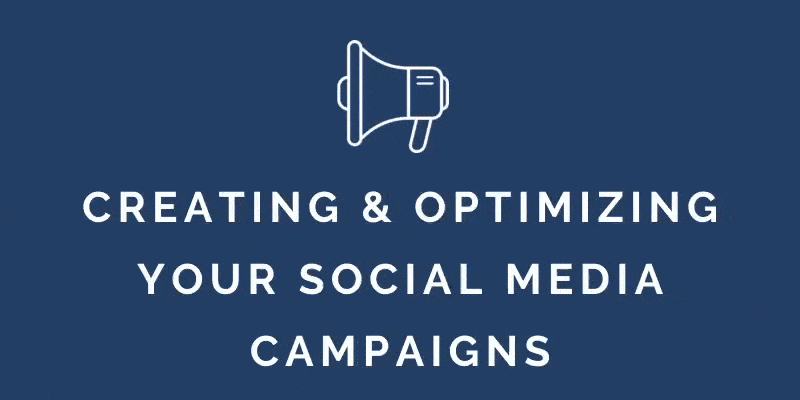 Creating and Optimizing Your Social Media Campaigns
The fundamental steps necessary for building a social media marketing campaign include:
Setting your objectives – Set objectives that can be achieved with digital marketing and align them with your business Key Performance Indicators (KPIs).
Defining your audience – Use buyer persona templates to define your audience and help plan your campaign.
Setting Key Performance Indicators – Set KPIs to measure success as a standalone social campaign or as part of a multi-channel campaign.
Setting budgets and run dates – Your digital media plan should show your total budget per digital channel, cost metrics, and delivery targets.
Designing your creative content – Design your creative content, choose your ad formats, and use a posting calendar to help plan your campaign.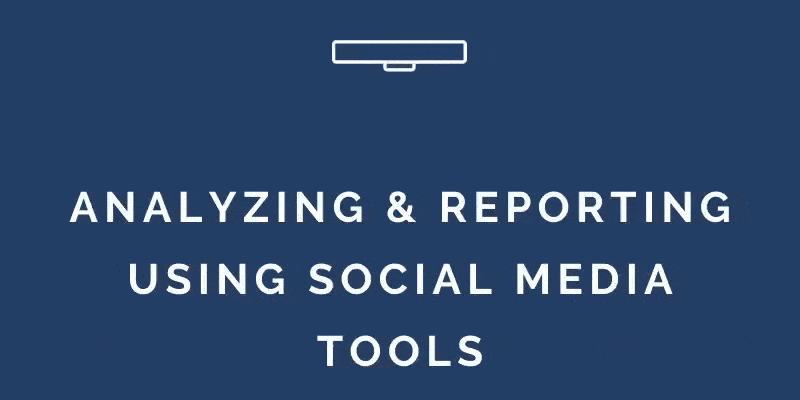 Analyzing and Reporting Using Social Media Tools
You can analyze your social campaigns and identify valuable metrics in a variety of different ways. For example, you can use platform-native social media tools as well as other third-party tools to analyze your data and report on your campaigns.
Key metrics such as click-through rate, engagement rate, and conversion rate are actionable and help determine if your campaign is producing the intended results.
When you've identified key metrics that actually indicate results, you're less likely to rely on vanity metrics.
Vanity metrics are social engagements such as likes, comments, and shares. These are exclusive to social media, but they're not actionable and they don't really have meaning unless you tie them to a larger business marketing objective such as awareness, side traffic, regeneration, and so on.
You can also use social media tools to install platform tracking and conversion pixels, giving you deeper insights into social's influence on your conversions.
Here are some insights tools that you can access within the social media platforms themselves:
Facebook Audience Insights anonymously gathers information about your ad performance.
Twitter Analytics has a selection of tools you can use to analyze your tweets and understand your followers.
Company Page Analytics in LinkedIn can be used to gain deeper insights into your Company Page's performance.
Instagram Insights is used for content and follower analysis and can help you tailor your posts to be more relevant to your audience.
If you are managing your social media campaigns across multiple social media platforms, it can be very time consuming to analyze and optimize your campaigns inside each individual platform.
That's where third-party platforms can help. Some third-party applications can monitor and manage your social media campaigns across multiple platforms.
Sprout Social is a comprehensive social measurement tool for analyzing all platforms. Hootsuite, Buffer and Sprinklr are community management social advertising and post scheduling tools that also offer analytics.
HubSpot has the capability to publish to Facebook, Instagram, Twitter, and LinkedIn. You can schedule posts to go out on a certain date and time and monitor your social media networks within HubSpot to see how people interact with your posts.
HubSpot also has a robust analytics capability so you can easily analyze and optimize your social media campaigns.
Learn Social Media Marketing Yourself
Social media marketing is very effective when done correctly. But there is a lot more to know and learn if you want to increase your ROI through this digital medium.
Learn how to market using social media, and all other digital marketing skills, through the certified digital marketing professional course - DMI Pro. This extensive course is accredited and designed by the Digital Marketing Institute's industry advisory council which includes Google, Facebook, LinkedIn, Twitter, HubSpot, Microsoft, IBM and many other leading expert brands in digital marketing.
Learn more about our course in digital marketing.
Don't have the time to learn to do it yourself?
Get a free consultation on how our digital marketing agency services can grow your business with the most effective social media campaigns.
Free Consultation
Get your free consultation with digital marketing & sales experts.
Get Started