Inbound Marketing Like the Big Boys. You Can Do It!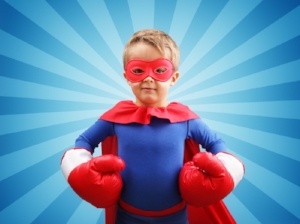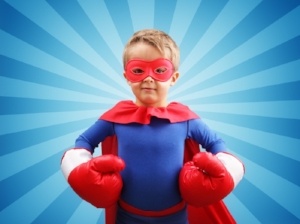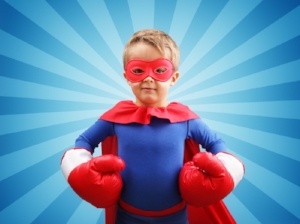 In today's business landscape, the consumer has more power than ever. Search engines, social media and other Internet resources have empowered people to educate themselves and seek out services on their own terms.[1]
If you're a marketing manager, you might assume that only large enterprises with in-house marketing teams can attract this "new" type of customer through inbound strategies. This couldn't be further from the truth. Inbound marketing is a vital tool that can open doors for any size business.
>> Save yourself the headache and simplify your marketing plan by reading this eBook, "8 Critical Ingredients of a Digital Marketing Plan". It will simplify, step-by-step, exactly what you need to do to attract high profile clients. <<
How Does Inbound Marketing Really Work?
Just as the modern consumer has evolved, so have modern marketing methods. Outbound strategies — buying ads, garnering email lists and endlessly digging for leads — involve trying to "push" individuals into becoming customers.
However, these days people do not like to be "sold to" through inauthentic advertising.
Rather than focusing on the hard sell, inbound marketing will "pull" customers toward a company or product via quality online content. You'll entice and connect with clients through publishing channels such as:
• Blogs
• Social media posts
• Web pages
• Newsletters
• Podcasts
• Videos
• Webinars
Inbound strategies work because they attract already-interested parties in a natural way. The goal is to create content that's relevant and helpful to a customer. As you obtain more visitors who spend more time on your site, you'll generate more leads and secure more business.
Will Inbound Strategies Generate a Positive Return on Investment?
You may not have the endless budgets of your larger competitors, so as a discerning marketing manager you may question the ROI from inbound marketing. However, the real question is: Can your business afford not to invest in these strategies?
Across the board entrepreneurs claim that inbound marketing offers a proven ROI.[2] Most also say that inbound offers a better ROI than traditional outbound methods.
The reason lies in the buying habits of consumers. Surveys show that online buyers conduct multiple searches before making a purchase. They like to read content by the brand they're considering and significantly favor getting information through articles over ads.
There's a prevailing myth that it takes a sizable budget to implement inbound solutions. In fact, both small and large businesses have reported solid ROIs from inbound marketing. Whether you want to dip your toes in a plan or go headfirst into a strategy, the cost will be less when compared to outbound methods.
Marketing investments are ultimately all about creating quality leads. If you manage a website that steadily brings in traffic, the interested leads will come to you. Inbound marketing is the smart way to get a leg up on larger competitors.
Do You Have The People To Manage an Effective Strategy?
With all this talk about publishing multi-channel content, inbound marketing may sound complex. Surely, it must take an in-house marketing team to be able to manage an effective strategy. Again, this is another myth.
It's true that posting content on a more frequent basis will keep a site relevant for visitors and thus generate more traffic. However, there's no reason that a burgeoning organization has to handle all the creation on its own. Outsourcing your inbound marketing duties can go a long way in ensuring success and simplifying the process.
Inbound Marketing firms such as Xcellimark can strategize, create and publish inbound marketing content for aspiring businesses. If your company doesn't have the time or resources to post videos or update a Twitter feed on a daily basis, you can get help from a professional agency with experience in this type of marketing.
Customizing Inbound Marketing to Your Industry
Much of a successful inbound strategy revolves around defining your target audience. This includes creating buyer personas, or comprehensive ideals of what your customers are really like. Depending on your industry or niche, you can have multiple buyer personas — think client demographics, motivations and influences.
Once you've narrowed down your audience, you'll be able to figure out the best ways to appeal to them. That's where a professional inbound marketing firm can really pick up the ball and run. Marketing experts will help your business gather buyer persona data and use this information to implement a successful strategy.
Find out more about creating an inbound digital marketing plan by downloading the FREE eBook "8 Critical Ingredients of a Digital Marketing Plan."
Free Consultation
Get your free consultation with digital marketing & sales experts.
Get Started