4 Things You Need to Know About Content Personalization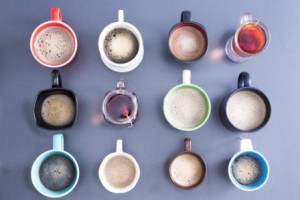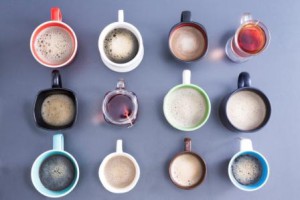 One of the major themes of Inbound Marketing is personalization. It can be tricky to get personalization perfect, especially if you are confused about what it is. Many businesses simply aren't quite sure how to effectively target content to their ideal buyers.
What Personalization is Not
Content personalization is more than making sure your email campaign includes a customer name field to make them feel special. It involves learning how they found you, why they are on your site and where they came from so you can package your content to answer their questions.
What Personalization Is
Personalizing your content is the practice of tailoring your content to the wants and needs of your customers.
One way to create personalized content is by understanding where your visitor was referred from and adapting the landing page content to suit that medium accordingly. Two examples of these referral sources are social media and email campaigns. Let's look at these two more closely.
Social Media
Don't be fooled by the title of social media. LinkedIn, Facebook and Twitter are becoming more and more integral for business than ever before.
An example of how to personalize content for a visitor from LinkedIn, Facebook or Twitter is by providing share options for your content created specifically for the social platforms. Since you already know where they've come from, it stands to reason they will head back there. So it's important to encourage them to take your content with them.
Share buttons are commonplace so make sure the content shared suits the platform it's being shared on or it will be lost in translation for a disinterested audience.
Let's look specifically at Twitter. A long link and blurb taken directly from your content just won't work. Make sure the content for Twitter is bite sized and punchy with a shortened link. Do the work for the customer.
We know Twitter has a character limit, encourages the use of hash tags and likes a short link. Your shareable "Tweet This" content should meet these criteria with one simple click.
Email
Email campaigns are not dead. Most companies still use email blasts and newsletter distribution to announce upcoming offers or sales via dedicated email campaigns. It's important to craft your content toward your target customer rather than sending the same piece of content to all, so make sure you personalize your email through targeted workflows and lead nurturing campaigns.
Personalization within an email campaign includes an invitation to take advantage of an exclusive offer and a link directing the reader to a landing page relevant to the offer and their interests. It's all about making them feel motivated to engage with you by taking advantage of your offer.
The recipients of any of your content need to feel as though it is addressing actual problems they are facing and providing tangible solutions to solve those problems. Personalization of content, when done correctly, will do just that and, at the same time, increase better qualified leads for your business to raise your bottom line.
To learn more about personalization and the other lead-generating benefits of Inbound Marketing download this free Digital Marketing Plan. It's a step-by-step guide on how you can start positively impacting your business' bottom line today.


Free Consultation
Get your free consultation with digital marketing & sales experts.
Get Started