My Steady Client Base Means No More Marketing – Right?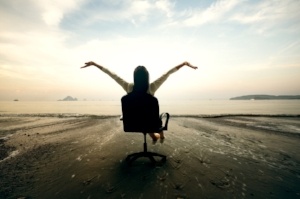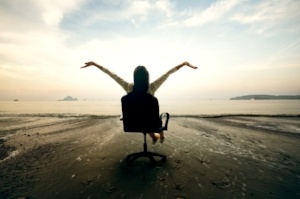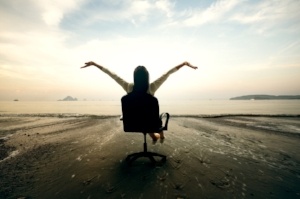 One of the biggest mistakes that somecompanies make is assuming there's no need for marketing once a solid client base is established. They believe these clients will always be there and therefore discontinue their marketing efforts. However, losing the drive for growth undermines the vitality of the business and puts it at risk for stagnation and failure.
Don't Get Too Comfortable
Knowing that you have a group of clients that continually come back for future purchases provides a peace of mind that many business owners can only dream about. However, you can't predict future circumstances that might lead to the loss of one or more of these clients.
In fact, perform an analysis of your client base to determine which of them provide the greatest percentage of your income. If those clients disappeared, could your business survive?
The consequences of taking this "all eggs in one basket" approach to sales goes beyond the lack of progress that comes from complacency and apathy. Looking at your current group of clients as the ticket to your success blinds you to the possibilities waiting to be unlocked through a fresh, engaging inbound marketing campaign.
Think about it like this. Having a steady client base puts you in a unique position by giving you an income stream that can be used to launch new campaigns targeting untapped segments of your audience. Some of these prospects may be clients you're already doing business with on a smaller scale that might be ready to make more purchases if given the right incentives.
>>Are you complacent? Or do you want to see how you're really doing? You thought it, you created it, you did it. But are you bold enough to take an objective opinion? We'll tell tell you how it is in a competitive analysis. Be bold. Contact us.<<
The Value of Existing Customers
Although you shouldn't make your current customers the sole focus of your marketing campaigns, you also shouldn't neglect them while looking for new prospects. Consider the benefits of nurturing your current relationships:
Selling to existing clients is 50 percent easier than acquiring fresh leads.
You can generate 60 to 70 percent more conversions from an established client base.[1]
Current clients spend 33 percent more than new clients.
The fact that current clients already trust your company means that it takes far less time and money to generate sales from them than to start the selling process from scratch. These same customers are also ready and willing to recommend you to others in the industry, and this modern word-of-mouth advertising expands your reach without any additional effort on your part. As you plan your marketing strategy, include room in your budget to give these clients the attention they deserve.
Getting to the Heart of Growth
On the other hand, the benefits of marketing to existing clients shouldn't overshadow the importance of stepping out of your comfort zone to make your business grow. Times change, and unfortunately clients will move on. This leaves you with a potentially dangerous gap in cash flow.
These inevitable changes can generate feelings of fear and uncertainty, but such emotions can be powerful motivators when harnessed in the right way. A sense of urgency reminds you that plans don't always work out as expected. The dynamic nature of the business world keeps you guessing and requires clarity and innovation to ensure that you'll always have enough clients to keep the company going.
A consistent stream of business from reliable clients can have the opposite effect. Rather than feeling shaken by the prospect of losing one or more of your reliable income streams, you can look at your client base as a sign of success. You can use that sense of accomplishment and excitement as a springboard for new marketing efforts.
Think back to when you first started working in the company and remember how it felt to pour all of your passion and drive into the vision you had for it. That vision hasn't gone away just because your company has become established and stable.
You can harness that same vision to create powerful marketing campaigns that connect with customers on an emotional level by showing that you really believe in what you do and aren't just trying to sell them something.
Inbound Marketing: Your Best Chance for Success
Whether you are marketing to existing clients or reaching out to new prospects, statistics show that inbound marketing is the path for business success[2]:
93 percent of B2B customers use search engines to begin the buying process.
Inbound marketing generates 54 percent more leads than traditional paid methods.
83 percent of B2B marketers report using content marketing as a way to capture leads.
Marketers who prioritize their blogs are 13x more likely to have a positive ROI.
Using inbound marketing can decrease your cost per lead by 62 percent.
78 percent of small businesses attract new customers through social media.
Inbound marketing leverages channels that provide opportunities for customers to engage with companies in a way that goes beyond traditional advertising. Interesting content on your site and social media channels catches the attention of fresh leads and increases conversions.
This consistent stream of prospects gives you access to an ongoing source of potential income. By optimizing inbound marketing techniques, you create a dynamic, diverse client base that can support your business through changes in the market, seasonal fluctuations and other unpredictable circumstances.
Even with a reliable client base, you always need to be looking toward the future and planning for a time when you may not be able to rely on the same people for income. Continually evaluate your core group of clients and your target audience to identify new marketing opportunities that drive growth. Remember the excitement and passion that you brought to the company at the start, and tap into the energy of these emotions to create a marketing plan that engages potential customers, nurtures existing leads and generates a continual source of conversions to support a vibrant, healthy business.
[1]http://www.leadershipcloseup.com/2014/11/12/revenue-growth-retention-keep-grow-existing-clients/
[2]https://www.sensiblemarketing.com/blog/50-inbound-marketing-statistics-you-need-to-know
Free Consultation
Get your free consultation with digital marketing & sales experts.
Get Started