How to Grow Your Business During a Tough Economy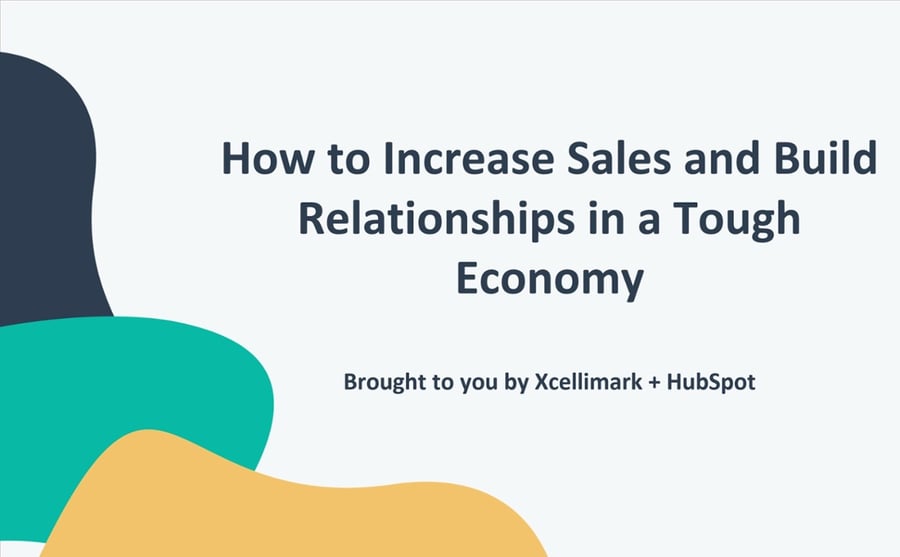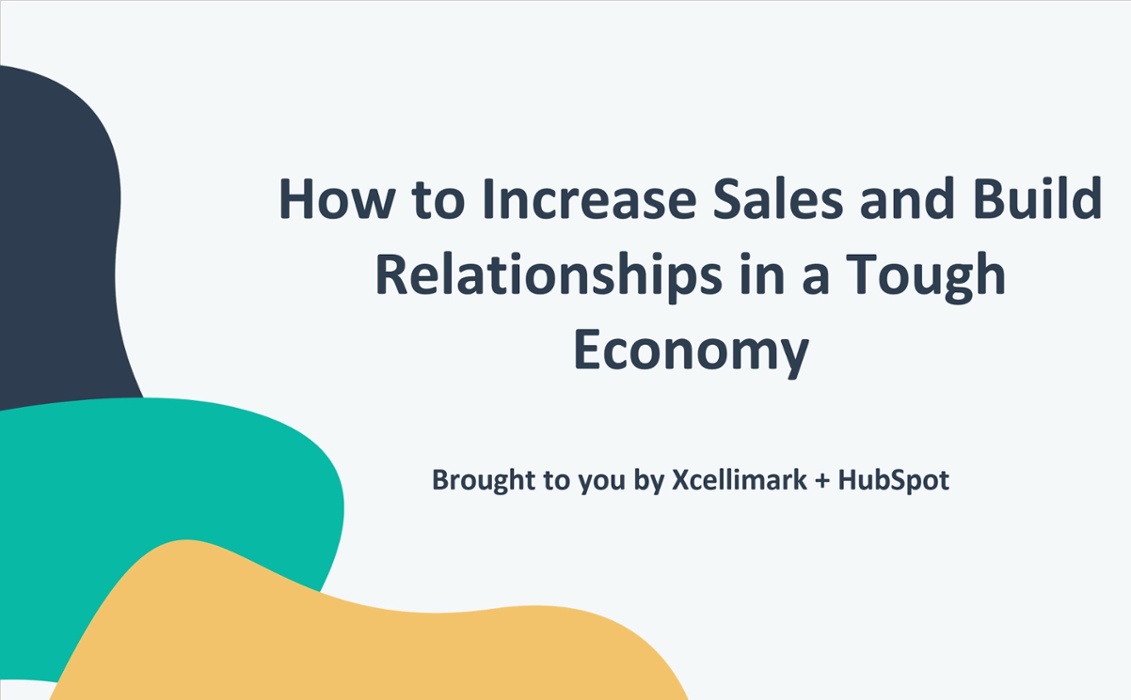 With very few exceptions, most businesses and entire industries are suffering from the impact of COVID-19. As the threat of an economic recession looms, businesses are struggling with what to do with their marketing campaigns and how to shift their sales efforts.
Executives who have relied on traditional "old media" approaches are in a desperate situation as they quickly try to transition to the most effective digital marketing and sales capabilities in order to survive.
The virus has impacted not only how people live, but also how they go about researching products and services and making buying decisions.
Statistica research revealed the impact of COVID-19 on buyer behavior by comparing one week over the previous week during the height of the pandemic.
The numbers indicated:
25.4% increase in overall Internet traffic
28.9% increase in website page views
42.8% increase in online transactions
15.1% increase in online conversion rates
This might make you reflect on how you went about increasing sales and building relationships before COVID-19?
Perhaps you attended networking events, conferences, trade shows, or scheduled in-office meetings and on-site visits. This probably required to travel in order to meet with prospects, leads, and customers.
You shook hands and sat close to others in rooms full of people.
But today is different. Today, this invisible intruder makes it necessary for you to look at your existing technology tools to see how you can transition into doing these things "virtually."
Unfortunately, for many years, businesses have attempted to cobble together niche tech silos that eventually morphed into an unmanageable hairball.
What was once a concerted effort to increase your efficiency and ROI through marketing technology eventually became a cluster of tools that choked the productivity out of your team.
So, the technology just didn't seem to work.
The hairball controlled your actions as opposed to you controlling the technology.
In addition, for many businesses, the current environment is forcing them to make changes they have been avoiding. The philosophy of thinking "this is the way we have always done things" has put many companies behind the eight ball, scrambling to try to figure out how to adjust.
Behaviors Are Changing
The way you have marketed and sold may need to change. You can't avoid it any longer.
Consider the following research revealed in the book Inbound Organization, before the current crisis hit:
97% of consumers now use online media when researching products and services in their local market
93% of all B2B purchases start with an Internet search
84% of buyers engage in online information consumption and education
74% of sales go to the first company that was helpful
And that was BEFORE the current situation hit us!
You and your company no longer control the sales process. Your buyers are in control.
They use the Internet to find the information they need to determine which business they will reach out to for a final buying decision.
OK, so how do you change to make a better future for yourself and your business?
The New Era of Technology and Relationship Building
The future of advertising and promotion, designed to attract your audiences, gain new prospects, and generate leads, is socially-integrated digital platforms.
In today's new environment, you need a fully-integrated digital platform that gives you the capabilities to utilize social media, blogging, email campaigns, marketing automation, sales automation, and video conferences to build your relationships both now and for the foreseeable future.
We're not the only ones advocating this.
"Companies should consider quickly prioritizing and scaling new digital capabilities to enable digital touchpoints with their customers (such as online customer service representatives, webinars advocating key opinion leaders, professional education, and conferences for professional industry associations). For example, shifting investment to digital media, digital detailing, or creating digital product demonstrations—to further strengthen go-to-market models."
It's also time to quickly adapt to new ways of attracting and engaging with your customers. With everyone stuck at home, your current and future customers are spending even more time online.
What does your online story tell them?
In times of crisis, there is also opportunity. It depends on how you look at the situation.
Queue the Inbound Way
Frankly, this is where the inbound way of marketing, selling, and servicing really shines.
It was built for a time such as this.
Inbound marketing is a business methodology that attracts customers by creating the valuable content they seek and consume throughout their buyer's journey. This includes experiences tailored to them personally.
Inbound selling is a sales methodology that prioritizes the needs, challenges, goals, and interests of individual buyers through a personalized experience.
Inbound service is a methodology of delivering an exceptional customer experience after the point of sale by helping buyers experience success in overcoming challenges to reach their goals.
The traditional methods of marketing and selling are broken.
The days where you buy lists of emails and telephone numbers to blast out to people who don't know you in order to generate as many leads as possible, to close as many deals as quickly as you can, are over.
Consider this insight from HubSpot:
86% of people skip television ads
44% of direct mail is never opened
91% unsubscribe from email
200M+ people are on the Do Not Call list
There is a better way to survive this crisis and grow your business.
You need to transition to "Inbound."
Quickly.
Come join Xcellimark and HubSpot on June 4, 2020 at 2:00 PM Eastern Time for our webinar to learn "How to Increase Sales and Build Relationships in a Tough Economy."
In this webinar you will learn how to:
Attract your ideal buyers now and in the future
Engage your prospects to become leads
Create more sales opportunities
Close more sales
Delight more of your customers
You will also learn what digital tools are most needed to support these highly-effective inbound marketing, selling, and servicing methods.
Free Consultation
Get your free consultation with digital marketing & sales experts.
Get Started