4 Easy Twitter Strategies for Content Marketing Success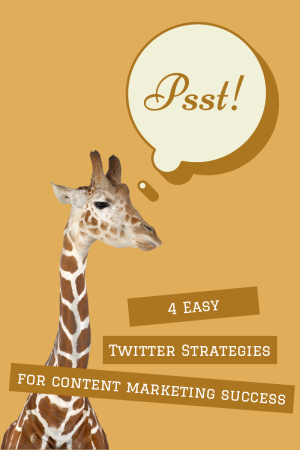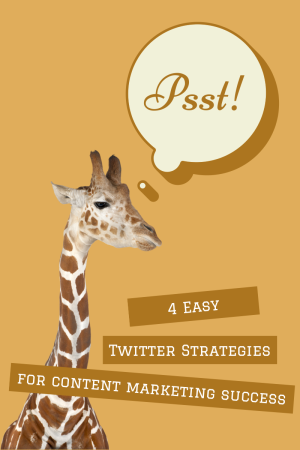 As one of the most popular social media platforms for companies in the digital marketing world, Twitter represents a key tool in your business's content marketing arsenal.
To ensure that your Twitter marketing campaign remains fresh and effective, consider these four easy-to-follow Twitter tips for content marketing practitioners.
1. See the Humor in Everyday Tweets
Like all well-rounded people, savvy content marketers see the humor in everyday social media posts.
You shouldn't lose sight of the fact that Twitter is first and foremost a promotional tool, but it's also wise to spice up your tweets with appropriate, contextual humor.
2. Leverage Multimedia Content at Every Opportunity
Twitter has come a long way from its original bare-bones, 140-character format. The platform might not be the premier medium for sharing photos and videos, but it does offer solid resources for doing so.
Twitter's app for sharing short, hopefully viral videos is great for teasing longer videos released as part of a multi-pronged social media marketing campaign.
The app's tight time limits increase the likelihood that viewers will watch your shared videos in their entirety. Likewise, Twitter's photo-sharing capabilities let you use photos to tease or promote multimedia content that has also been posted on your website, blog or other social media account.
3. Mind Your Ratios
Due to its truncated format and ease of use, Twitter has an undeserved reputation as a vehicle for shameless self-promotion and even "spamminess." To keep your company's Twitter account fresh and interesting, mind the rate at which you issue overtly advertorial tweets.
Follow the handy 4-1-1 ratio: For every tweet that advertises a new product, special deal or promotional content, issue one retweet from a third party and four tweets that promote noncompetitive content from external sources.
These four external tweets offer a great opportunity to draw your followers' attention to interesting facts — perhaps in "did you know" format — that relate to your industry or consumers' demographics.
4. Cross-Promote Without Being Derivative
Twitter is a hugely important social media tool for cross-promoting material from other areas of your firm's content marketing operation. Your account can draw attention to your blog posts, case studies, white papers and landing pages as well as Facebook, LinkedIn, YouTube and Google Plus posts. It's especially useful for summarizing and broadcasting long-form content in succinct, easily digested blasts.
Cross-promotion can help you understand how your prospects find you and how likely they are to convert. Like other social media platforms, Twitter can be a great tool for finding new prospects. By tracking your prospects' engagement with cross-promoted social media content, including tweets, you'll learn important lessons about how to target key buyers and broader demographic groups.
Your 140-Character Marketing Campaign
Incorporating Twitter into a successful content marketing campaign might not be rocket science, but it's easy to over-think the process. To keep your followers happy and ensure that your account is an asset for your company, follow the Twitter tips outlined above.
Free Consultation
Get your free consultation with digital marketing & sales experts.
Get Started