The Prelude to Discovering Where Your Competitors Are Beating You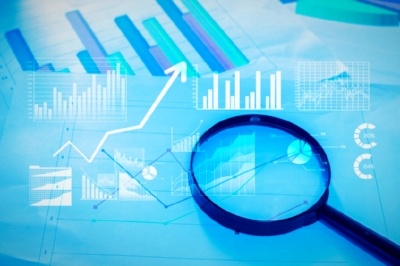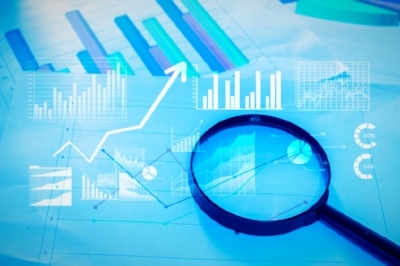 Throughout my 20 years of Internet marketing experience, I have learned that monitoring your competitors can provide invaluable insights into their strengths, weaknesses, opportunities and threats. So when we ask our clients who their top competitors are, they typically give us a list of companies they compete against based upon traditional methods of marketing and selling.
However, when our clients look online at their competitors that rank on page 1 of Google's search engine results, many times they discover an entirely different list of competitors from what they originally gave us.
So where should you focus your competitor monitoring efforts to find out where you stand?
These statistics might help answer that question:
97% of buyers now use online media when researching products and services in their local market.

[1]

84% of buyers engage in online information consumption and education.

[2]

By a factor of 3 to 1, B2B buyers say that gathering information on their own online is superior to interacting with a sales representative.

[3]
The Remedy…
So, considering the buyer's journey of today, your competitors are those who rank in search engines (Google, Yahoo and Bing) for your products and services and those that are consistently engaging with your target buyers throughout social media.
Therefore, now more than ever, monitoring what your top competitors are doing is key to surpassing them. You accomplish this by identifying their tactics that are the crucial drivers to:
Generating traffic to their website
Converting those website visitors to leads
Nurturing those leads into customers.
This is fundamental in determining how and where you're getting beat out by your competition.
Our Approach...
Our approach includes a multitude of detailed analysis that we pull together through our own research and through tools we use. We do a visual site evaluation where we can determine the functionality, user experience and content analysis that reveals how well they are engaging their audience and how well they are converting their website traffic into leads. We also determine their social reach capacity in the social media networks and uncover the most popular content they are publishing.
By the end, we develop a preliminary game plan on how to strategically and tangibly beat your client's competition. There's no more guessing about what and how to match and beat your competition online.
The Aftermath…
After analyzing a large volume of competitors across numerous industries, we have successfully identified common competitive advantages used by the most successful companies.
Here are just a few of the advantages we have discovered:
They publish educational content in blogs and have downloadable content offers such as guides, how-to articles, eBooks, white papers, case studies, lists, etc. This allows them to be helpful first to their buyers, as opposed to first attempting to sell and close their buyers.
They use effective Calls-to-Action (CTA) in order to motivate their website visitors to act by following links that lead to landing pages. Their landing pages communicate the value of the content offer and require the visitor to fill out a brief form with their name, email address and a potentially-qualifying question.
They are active in social media. They consistently target their ideal buyers in order to grow their network by generating relevant posts that link back to either a related blog article or landing page on their website. All this activity is integrated into their overall content marketing efforts.
They are optimized for mobile users. This means their websites and emails have been constructed with a responsive design. To give some background, it is estimated that an average of 58% of all searches are done on mobile devices.

[4]

Also, 66% of all emails are read on a mobile device.

[5]
Knowing this, I am stunned at how many websites have not been optimized for mobile devices at this point. Your website needs to include a responsive design and you need to get there fast.
A Sidenote…
With all this being said, it is important to realize that your website visitors come to your website with a collective experience of using other branded websites, such as Amazon, Facebook, Microsoft, Apple, and many others that have significantly invested in their website.
I am not saying that you need to match the experience of these websites. I am saying that your website visitors' expectations are based upon how quickly they are able to find information and engage with websites like the ones I mentioned.
Your Next Step…
A competitive analysis is not an easy task to successfully carry out. As you can tell, there is a lot that goes into it and we've only scratched the surface.
But this doesn't mean that it's not absolutely crucial to your business success. Having this analysis done is extremely powerful to whoever invests in it for their company.
That's why HubSpot had me write a more detailed guest blog article on this topic.
To get a more in-depth breakdown and explanation of all the elements I have mentioned, check out my article posted on HubSpot's marketing blog here - http://blog.hubspot.com/marketing/discover-where-competitors-are-beating-you-online.
If you don't have the time and resources to carry out a competitive analysis yourself, there's an available option for you too. You can get your competitive analysis done for you by our team at Xcellimark, so you can expeditiously learn how and where you are getting beat by your competition.
And of course, you'll also get the precise plan and strategy to turn the tables and win. - http://info.xcellimark.com/competitive-analysis.
[1] BIA/Kelsey
[2] Google ZMOT
[3] Forrester
[4] Hitwise
[5] Moveablelink
Free Consultation
Get your free consultation with digital marketing & sales experts.
Get Started