Your Brand Is What Google Says It Is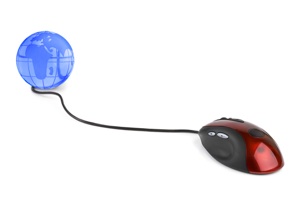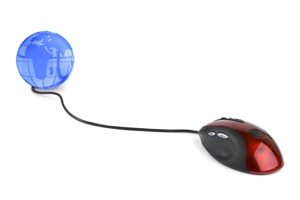 Mitch Joel is the best-selling author of "Six Pixels of Separation," the President of Twist Image and a perpetual blogger. No doubt, he is among those leading the conversation in digital marketing. I had the privilege of hearing him speak at a Marketing Summit in Colorado Springs recently. I franticly took notes as he spoke and I want to share with you what I learned.
What Google Says About Your Brand
Mitch outlined many trends in marketing within a connected world and some mind-blowing stats that businesses can no longer ignore. However, one of the main points that stuck with me was the following:
"Your brand isn't what you say about it; it's what Google says about it."
Many marketers still don't get that. But how Google perceives your business and your website impacts how others will find and perceive your brand online. It is becoming more and more unlikely that people will come to your website through banner ads and other media buys because click-through rates on banner ads have dropped by 50% from 2007-2009. And banner ad click-through rates weren't too great to start with. So, businesses must have a strategy to help their website rank successfully in the search engines and be attuned to how search engines perceive and rank search results.
"Every Page within Your Website is Your Homepage"
If someone was searching for your products and/or services online (not your brand name), it is likely that another page other than your home page will appear in the search results – perhaps your services page that is more relevant to the specific search term being searched. So, how are the internal pages within your website effectively communicating your brand's value proposition and desired next step?
"Bounce Pages"
When a person visits a web page on your site, or even the home page, and the page does not quickly tell them where they're at, what they're supposed to do there, and why they should do it there – they will leave your website. The industry term for these pages is called "bounce pages," because visitors bounce out of your website like they are jumping on a trampoline. Avinash Kauvshik, Google's Digital Marketing Evangelist, equivocates a website's "bounce-rate" with,"I came, I puked, I left."
It is No Longer Enough to Just Have a Website
You must have an ongoing strategy to market your website for successful search rankings for targeted keyphrases. And once you're effectively driving qualified traffic to your website, you must have a strategy to convert site visitors into customers. Consumers now have access to a ton of information online, and they are looking to validate their purchase decisions online. Be sure that you're validated.
Want to find out what Google is saying about your brand? Contact Xcellimark for information on how you can elevate your image and brand online.
Free Consultation
Get your free consultation with digital marketing & sales experts.
Get Started