2011's New Buzz Word: Content Marketing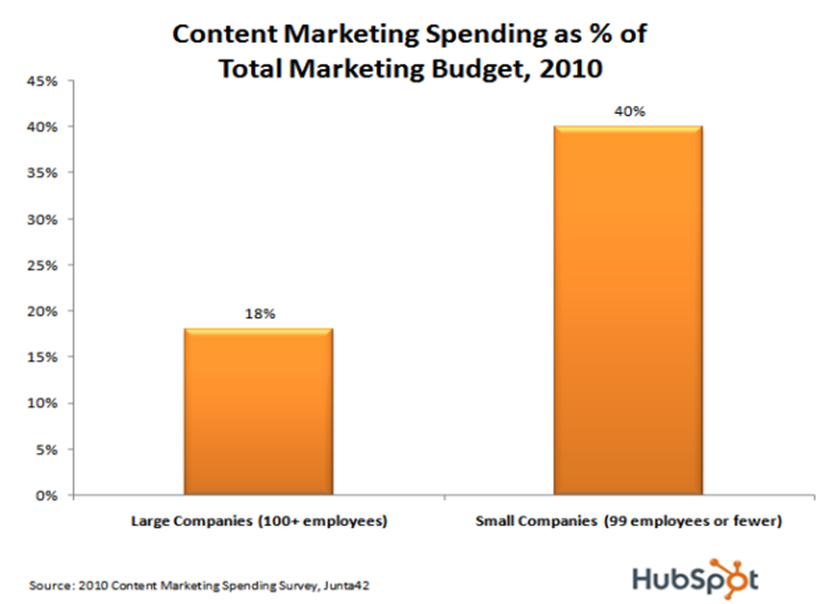 It's been mumbled a lot in 2010, but now it is on the lips of mouths and tops of mind of every marketer. And that topic is "Content Marketing."
Publish, Publish, Publish
Content Marketing is the strategy of publishing and distributing great content online to better establish your brand and expand your business' influence. Your content should be informative and provide value to the reader.
Content can include articles on industry trends, company news, or market advice. The content can position your company as an authoritative voice in your industry or influence the reader to take a desired action.
Don't Just Write - Distribute
Social media platforms, such as blogs, Facebook, Twitter, and booking sites like Digg and Delicious, have made it easy to distribute your content online and advance your reach further than ever. But no matter how you look at it, if you're not Content Marketing, you're not marketing.
Feed the Search Engines
Search engines have made it no secret that they are expecting new and fresh content from websites that want to rank highly for competitive keyphrases. But as mentioned in my last blog post, time and resources is the biggest challenge for businesses to effectively leverage social media, i.e. content marketing.
Content Creation Becoming Larger Piece of Marketing Budgets
Last September, I attended ADWeek in Washington, D.C., and Kevin Gentzal, the Chief Revenue Officer at Forbes Media said that marketers must now be content creators and that this strategy is now 33% of most marketing budgets.
In fact, as you can see from the survey chart below, content marketing is even tougher for smaller business because it requires a much larger percentage of the marketing budget. The research and expertise required to create high-quality content is very time-extensive and good copywriters do not come cheap. This is where outsourcing your Content Marketing efforts to an interactive or digital agency is very cost-effective.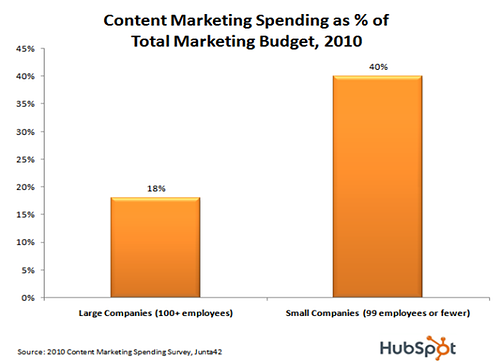 Real Life Examples of Success!
To see the effects of Content Marketing for yourself, please see the screen shot below. You'll see that Xcellimark has been able to dominate the page 1 rankings for the keyphrase, "interactive digital agency Orlando" by creating a company press releases and distributing them online to several of other websites. This type of online exposure results in an increase in branding, leads, and revenue.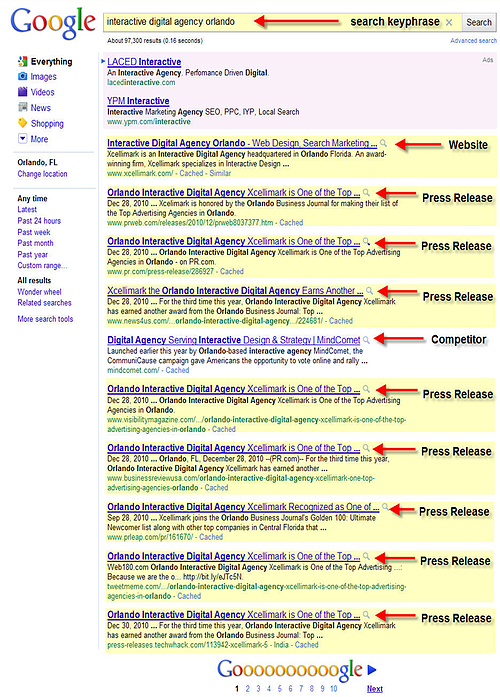 To see how Xcellimark can design and implement your businesses Content Marketing strategy, contact Xcellimark today. You've got a message and your prospective customers need to hear from you. Allow Xcellimark to show you how.
Free Consultation
Get your free consultation with digital marketing & sales experts.
Get Started
Xcellimark Digital Marketing Agency
121 S. Orange Ave. Suite 1503
Orlando, FL 32801
407.678.3062