8 Ways to Court, Convert & Keep Your Ideal Customer through Inbound Marketing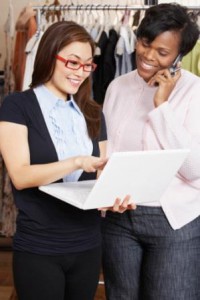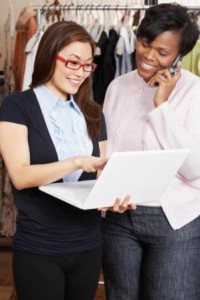 We talk a lot about Inbound Marketing on our company blog. But it's not just the latest buzz word in the Digital Marketing world that we like to throw around. It's a proven marketing methodology backed by solid and consistent results. According to the State of Inbound Report 2014-15, "54% more leads are generated by Inbound tactics than traditional paid marketing."
So "What Is Inbound Marketing?" You Ask
Inbound marketing is an integrated marketing methodology of creating and distributing content that your ideal buyer desires at each stage of their buying cycle through various digital marketing channels such as search engines, social media, authoritative websites and email.
That's the basic definition but let's dive into what the Inbound Marketing engine really does for your business. It:
1. Creates greater awareness of your products and services to potential buyers.
2. Allows you to better manage and monitor prospects as they move through their buying cycle.
3. Enables you to personalize the information you deliver to each prospect.
4. Generates higher-quality leads more cost effectively and more efficiently.
5. Propels your leads through their buying cycle more quickly.
6. Empowers you to more clearly determine the quality of the leads generated.
7. Increases your sales closure rate by allowing your sales team to focus only on qualified leads.
8. Creates a repeatable process for attracting prospects, converting more leads and closing more sales.
When you implement an Inbound Marketing strategy, you reap the benefits of winning-over the customers you set out to woo while positively impacting your business' bottom line.
But remember: What you put into it is what you get out of it. That's why the core of Inbound Marketing is based on delivering information to your prospects at different stages in their buying cycle. This can be done by:
Creating targeted content that answers your buyers' basic questions and needs.
Identifying the key decision-making stages that your buyers go through when making a decision to purchase.
Personalizing the content your buyers need at each stage of their buying cycle.
Distributing that content through the key marketing channels that your buyer prefers.
Integrating your marketing and sales process with publishing and analytical tools so that they work together, delivering the right content to the right place at the right time for your ideal buyer.
These are key elements to the success of an Inbound Marketing strategy. If you'd like to talk more about Inbound Marketing and how it can work, we'd love to hear from you.
Until then, check out our free Digital Marketing Plan. It's a great guide to get you on the road to Inbound Marketing success. Click here to download it now!
Free Consultation
Get your free consultation with digital marketing & sales experts.
Get Started