This is Why HubSpot is the Best Content Marketing Platform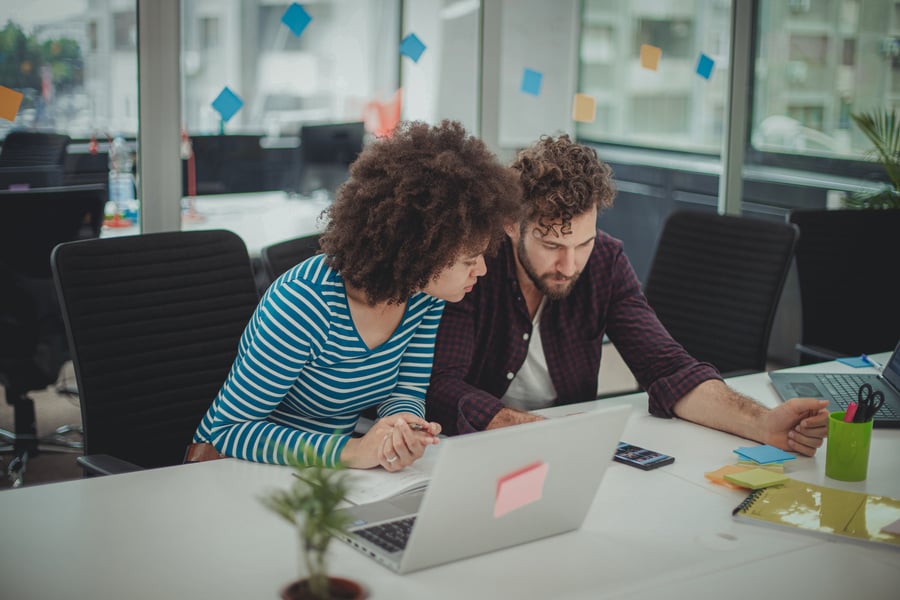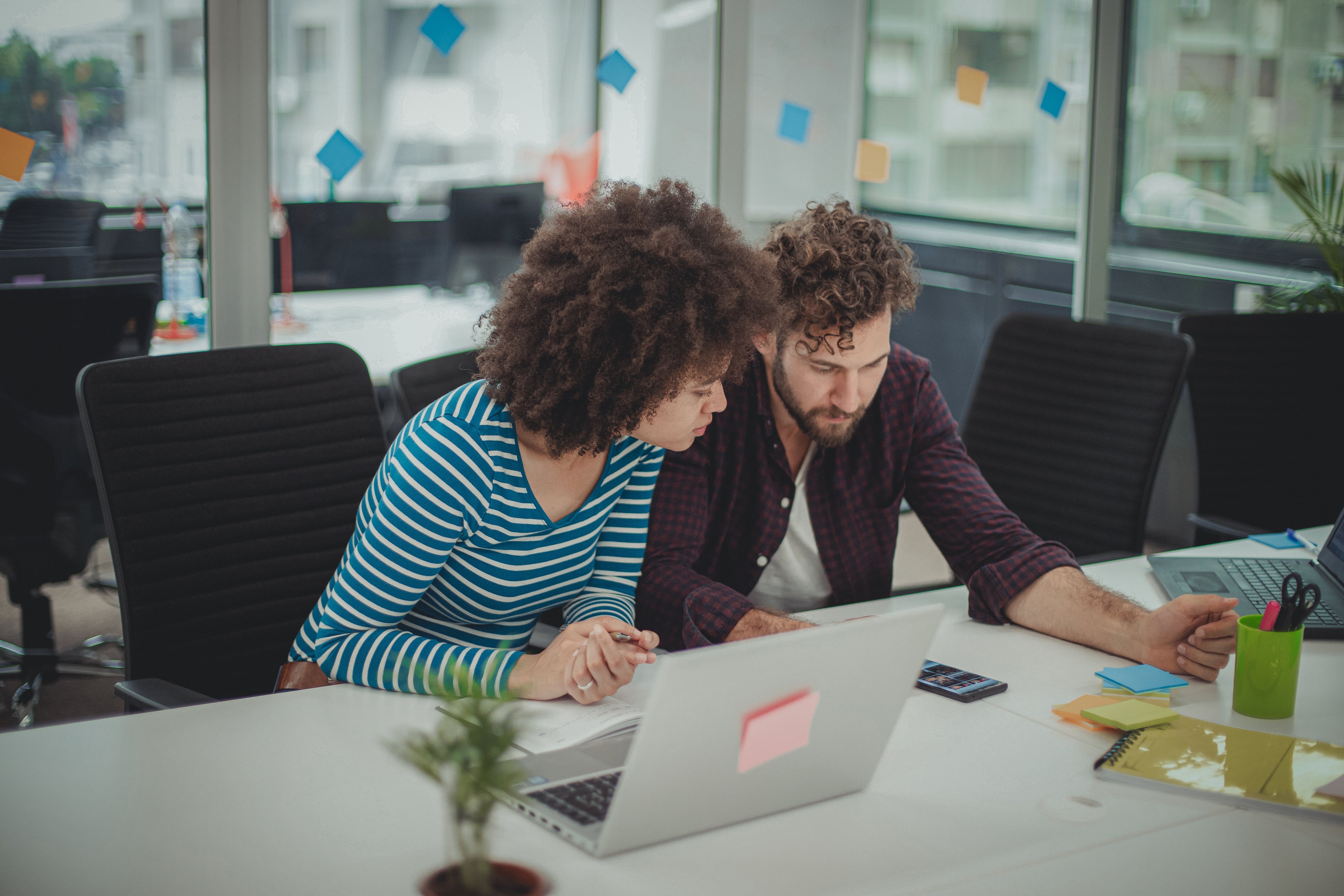 HubSpot Co-founders Brian Halligan and Dharmesh Shah created the concept and methodology of Inbound Marketing, which has become the leading approach to successful digital marketing. In case this is new to you, inbound marketing is the methodology for attracting and engaging customers to your products and services through content marketing, social media marketing, search engine optimization, branding, and email marketing.
You have probably heard the saying, "Content is King." Some people may think that saying is outdated and no longer applies, but pretty much everything you do in digital marketing requires content. So, content marketing is extremely important and is key to your digital marketing success.
Is content marketing just about creating content?
Not really. It's much more than that. It's the process of planning, creating, distributing, sharing, and publishing content to reach your target audience and buyers.
If performed effectively, it creates awareness of your brand, engages your target audience, and converts them into sales opportunities that generate more customers.
Content is the energy current that flows through all the channels of digital marketing and sales to attract and engage your target audience.
To effectively pull off content marketing, and inbound marketing in general, you really need to have a robust platform that helps to automate your efforts as much as possible and then track results. With that said, I believe that HubSpot has become THE platform for successful content marketing.
In fact, I think there is no other digital platform that creates, publishes, monitors, tracks, analyzes, and automates all your content marketing better than HubSpot.
Of course, there is an alternative to using an all-in-one platform like HubSpot. You can sign up and use 20+ software tools to help pull off your content marketing efforts and capabilities. They will all work differently, most will not work together, and they will not share information, which means you won't actually have actionable intelligence about what is and is not working.
This scenario creates a significant amount of manual labor for your marketing and sales teams to learn how to use and try to manage all of the different tools they are expected to work with. But it's certainly an option.
Or you can just use HubSpot.
Let's break it down into what you can do with the HubSpot marketing, sales, and service platform to see how it can help you with your content marketing efforts.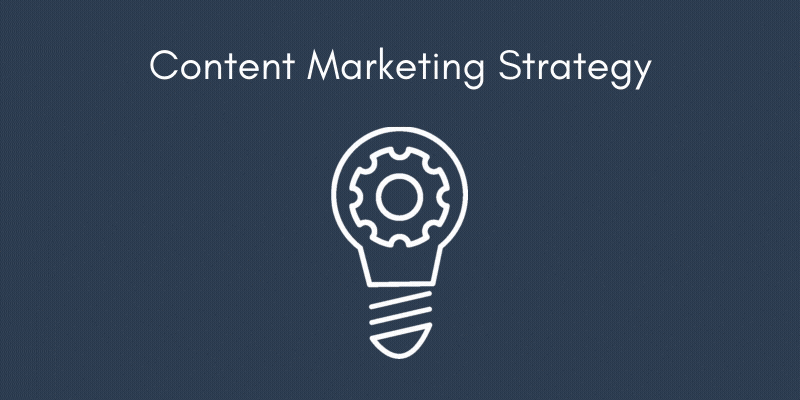 Content Marketing Strategy
As I inferred earlier, developing and maintaining a content marketing strategy is critical to achieving your business goals.
As part of your strategy and marketing efforts, you will need research tools to identify article titles for your content topics. You also need a content calendar and tools for scheduling and publishing your digital content online.
A website Content Management System (CMS), which is a necessity, provides automation, content enhancement, content creation, content publishing, and task assignment. And a CRM database allows you to store the important personal data that your website CMS collects using forms.
An added benefit is to have a platform for content storage, promotion, and distribution of various content types, such as whitepapers, eBooks, videos, webinars, templates, checklists, articles, social media posts, emails, images, and podcasts.
Personalizing content to your buyer personas, based on how the person has interacted within your digital channels and platforms, helps deliver a positive customer experience.
And, of course, tracking and analyzing your content marketing goals and related KPIs to optimize your content marketing performance is key to understanding what is working.
This is part of why HubSpot is so powerful. All of the core marketing elements are a part of its platform
Let's dig into all of this a little deeper.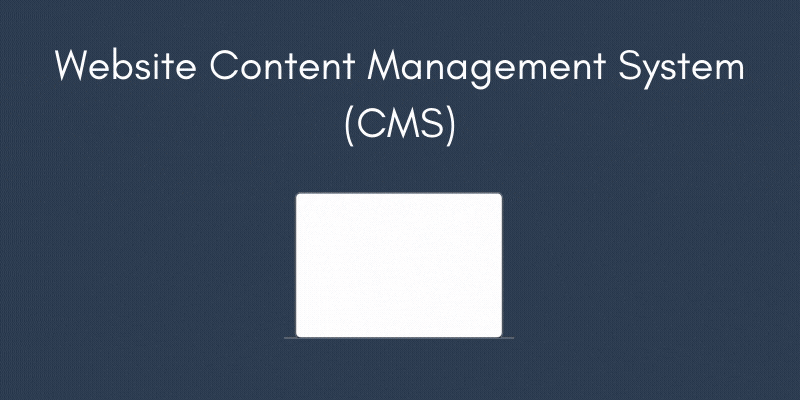 Website Content Management System (CMS)
Your website, which is likely the most important digital asset for your business, is the representation of your business online. The CMS allows you to create, publish, and manage your website content.
While many businesses use WordPress to create and manage their website, WordPress websites are the most hacked sites. In fact, according to Sucuri, 94% of the websites hacked in 2019 were WordPress websites.
The WordPress platform may be free, but an open-source CMS like WordPress (or Drupal and Joomla) means open doors for bad people. This carries an ever-increasing legal and financial risk for businesses.
Websites created in WordPress, Drupal, Joomla, and other CMSs require a hosting server and network connections to the Internet. They need technicians to keep everything running, continuously updated, and protected.
Most companies must hire third parties to host and manage their websites, which is an added expense. However, the hosting and maintenance of the HubSpot CMS are all-inclusive, so you'll have one less worry.
Here is a comparison of the HubSpot CMS vs. WordPress for your reading pleasure. Make sure you fully understand the risks when choosing an open-source platform like WordPress.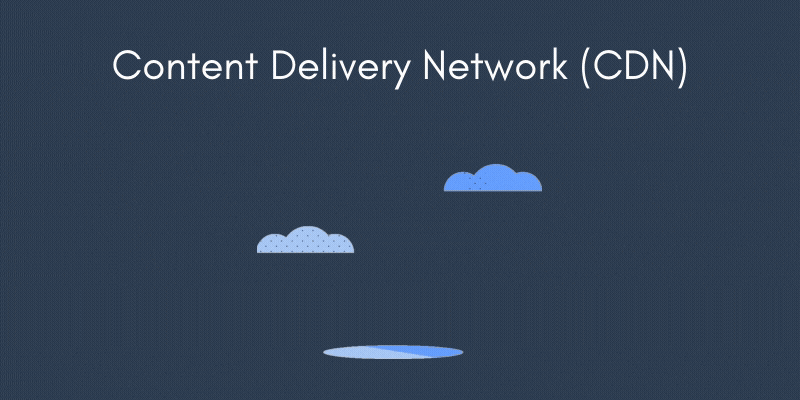 Content Delivery Network (CDN)
A Content Delivery Network is a separate system of distributed servers that delivers your web content to the end-user based on the geographic location of the user in proximity to the location of the web content and content delivery server. (Phew, that sounds a little complicated but it's really important.)
Here are the benefits of a CDN:
It allows for the fast delivery of your web content to the requesting end-user, providing an excellent user experience and helping with search engine rankings.
Your content remains accessible to end-users under high-stress situations such as excessive user traffic, intermittent spikes, and potential server outages.
It protects your content and the users of your content by mitigating against a wide array of attacks, without malicious entities ever compromising the delivery and availability of your content.
It provides data and intelligence about your end-user connectivity, device types, and browsing experience.
It is a separate service that you typically must pay for and set up. But the HubSpot website CMS Hub includes a CDN. That's a fantastic advantage and you don't pay extra for it.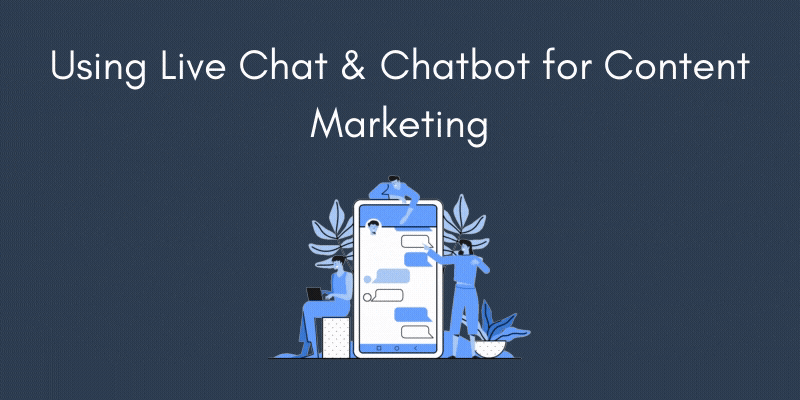 Using Live Chat and Chatbot for Content Marketing
Live Chat and Chatbots have become excellent tools that allow you to quickly connect and engage with people that are on your website. They allow you to interact and share content with your website visitors while they are most engaged with your business online.
Check out the following stats about how much people want to use chat as opposed to how many companies are actually providing it.
82% of mobile users would use live chat if available (HubSpot). However, only 9% of companies use live chat on their websites (Super Office).
Using Live Chat and Chatbots gives you a competitive advantage by allowing you to engage with website visitors as opposed to having them move on to your competitors' websites.
Live Chat and Chatbots can be added to your open-source website for an additional fee. Or, you guessed it, Live Chat and Chatbots are included in HubSpot.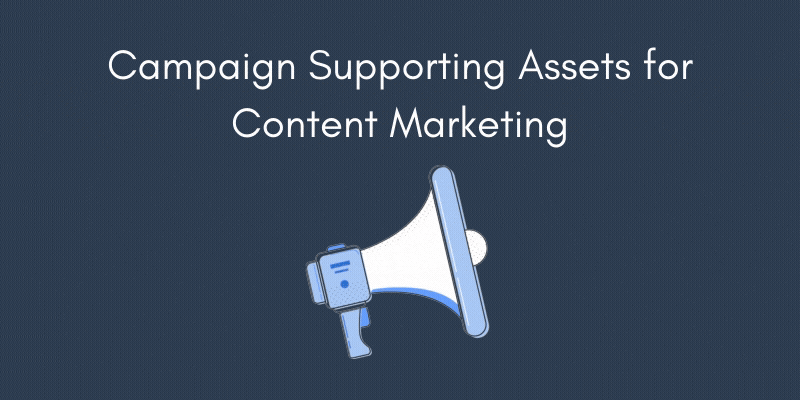 Campaign Supporting Assets for Content Marketing
Campaign supporting assets include the ability to create, publish, and manage Calls-To-Action (CTAs), landing pages, forms, thank-you pages, and autoresponder emails.
These assets are vital to your lead generation efforts and help to personalize your website visitors' experience. HubSpot allows you to create and customize all of these campaign-supporting assets with the same tools used to manage your website and blog.
As you receive leads through the forms on your website, you need to store them in a CRM for effective follow-up. The CRM must comply with international privacy regulations, such as the EU General Data Privacy Regulations (GDPR), and the growing number of US state privacy regulations.
The HubSpot website CMS Hub, CRM, and Marketing Hub are equipped with the necessary privacy regulation options to make it easy for you to comply.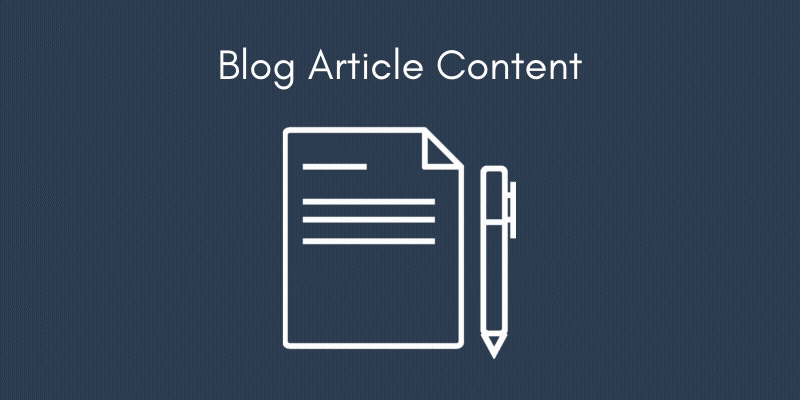 Blog Article Content
Blog articles are critical to your content publishing efforts in order to attract your audience and increase your domain authority and SEO effectiveness in search engines like Google.
HubSpot's Blog Ideas Generator helps you come up with blog article titles for your blog topics. The HubSpot CMS Hub and Marketing Hub both include a blog to publish your articles.
HubSpot also allows you to schedule your blog articles to publish on specific days and times. This makes it much easier for planning purposes. There are even options for a content calendar to organize your blog articles and related social media posts.
Not sure if blogging is for you? Check out these stats:
Marketers who prioritize blogging efforts are 13x more likely to see positive ROI (HubSpot 2019)

Blogs are among the primary three forms of media used in content strategies today. (HubSpot 2020)

Articles that are >3,000 words get 3x more traffic, 4x more shares, and 3.5x more backlinks than shorter articles (SEMrush 2019).
Blogging really isn't an option anymore if you are serious about inbound digital marketing. It's a necessity and HubSpot has you covered.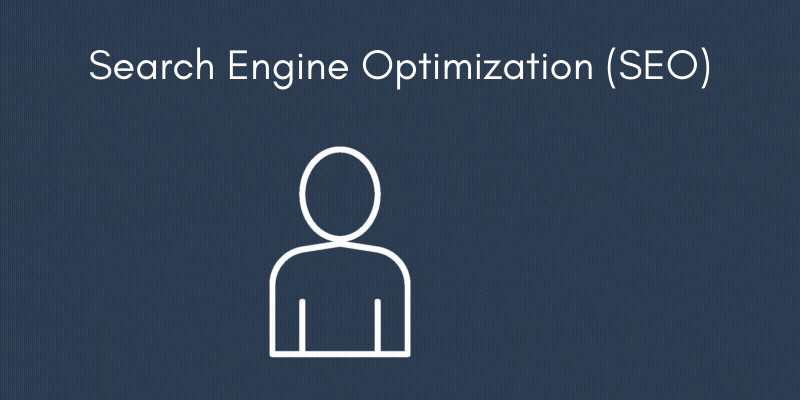 Search Engine Optimization (SEO)
HubSpot includes a range of SEO tools that are integrated with all of its content tools. These SEO tools give you actionable recommendations on how to optimize your website for SEO to rank better in search engines like Google and Bing.
HubSpot also includes content strategy tools that provide you with content topic suggestions based on relevance to your audience, competition, and popularity.
You can track the performance of all your content in a report dashboard. In addition, Google Search Console integrates with the HubSpot platform, allowing you to get detailed reports on your SEO results. This makes it easier to determine what is or isn't working in order to take steps to improve your SEO performance.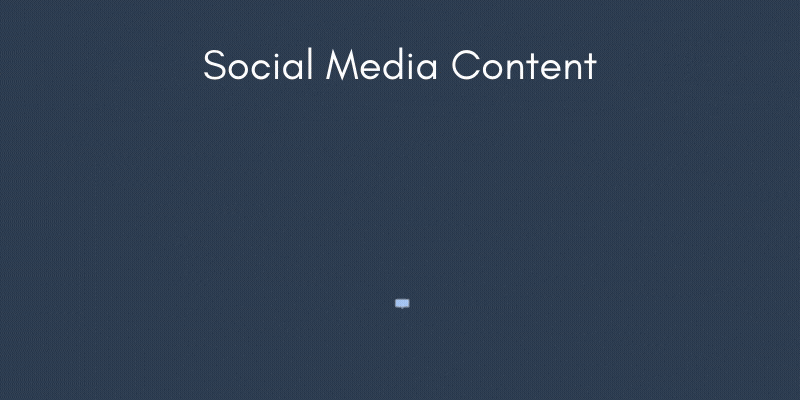 Social Media Content
Most social media campaigns require you to manually log in to each social media platform to create, schedule, publish, and track your social media content posts. Pretty manual intensive.
Luckily, there are software platforms available to purchase that allow you to publish your social media updates through one platform.
That definitely makes your job easier. But it requires an additional software subscription, which is another silo technology platform that is not integrated with your other technology platforms.
Of course, you guessed it - you can do virtually all of your social media publishing through the HubSpot Marketing Hub. You can create, schedule, publish, monitor, respond, comment, and track performance across most of the social media platforms through one dashboard in the HubSpot Marketing Hub.
You can even integrate some of your marketing and sales team's individual social media accounts such as LinkedIn into HubSpot. Then, your social media content and posts are published throughout your employees' social media networks, increasing your brand awareness to attract and engage more people.
Email Marketing
Content plays a crucial role in your email marketing campaigns and activities. HubSpot's email marketing capabilities are very robust. They include email campaigns, marketing automation workflows, sales sequences, A/B split testing, and insightful analytics to improve open rates and click-throughs.
HubSpot gives you the capabilities to personalize your emails based on your contacts' interests, actions, and specific data you have collected on them through the integrated CRM.
Marketers have the ability to easily and quickly create professionally designed emails optimized for any device. It includes a drag and drop editor to customize the layout, the ability to add calls-to-action and images, and embed links to videos, files, and documents.
HubSpot then sends you notifications when your recipient opens your email, watches a video, opens a document, clicks on a link, etc.
Sales professionals have access to a library of email templates for each stage of their prospect's buyer's journey. Easily create email templates and share them with your entire team.
As an added advantage, HubSpot natively integrates with Microsoft Outlook and Gmail. Send emails directly from Outlook or Gmail and have them tracked and logged in your HubSpot CRM.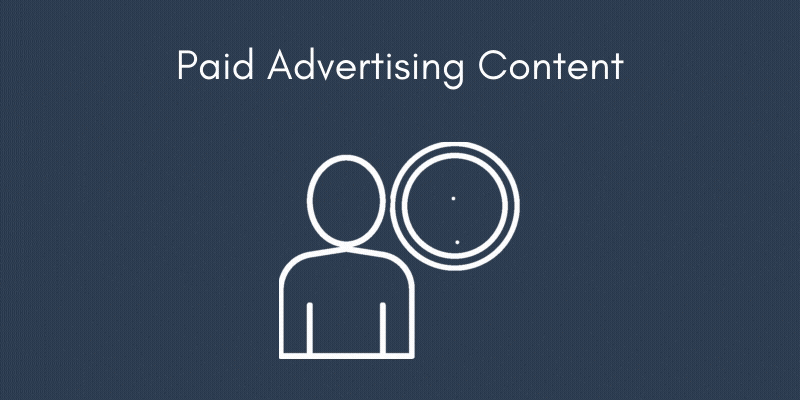 Paid Advertising Content
Content is key to paid ad performance. But it can be time-intensive to create the same or similar ads across multiple ad platforms.
HubSpot gives you the ability to manage your Facebook, Instagram, LinkedIn, and Google Ad campaigns all within its platform. Create, launch, manage, track, analyze, and optimize your paid ad campaigns within HubSpot for these major platforms.
But that's not all. By managing your ad campaigns inside the HubSpot system, you can easily determine which content is the most effective. Identify the individuals that convert in each platform and from each ad to maximize your ROI for paid ad campaigns.
For those that are familiar with ad platforms such as Google Ads, each platform allows you to see which ads and keywords are converting to leads. But it's difficult to know which of those leads actually become customers and which ads and keywords brought the leads to your website.
You can try to rely on tracking parameters and spreadsheet gymnastics, or you can let the HubSpot system track the leads for you and tell you all that you need to know. Forget the gymnastics and simply set up automatic reports and dashboards.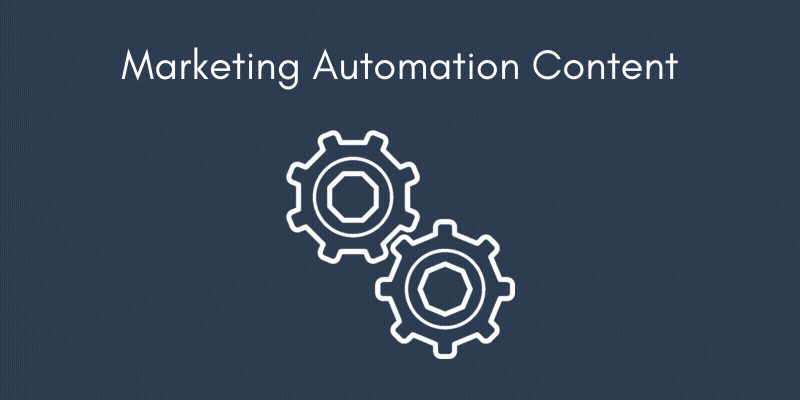 Marketing Automation Content
HubSpot has been recognized as the #1 marketing automation platform for years. Why is that important? Because marketing automation is key to your content marketing efforts to ensure that the content is attracting and engaging your target audience and buyers across digital marketing channels.
HubSpot gives you the ability to know what content is most effective across all your channels and allows you to customize content to each user, through each stage of their buyer's journey.
Implementing workflows triggers your content to be delivered in a sequence that helps qualify recipients as leads and then moves them to the next stage of their buyer's journey.
It delivers the right content to each user and at the right time to nurture your relationship with them.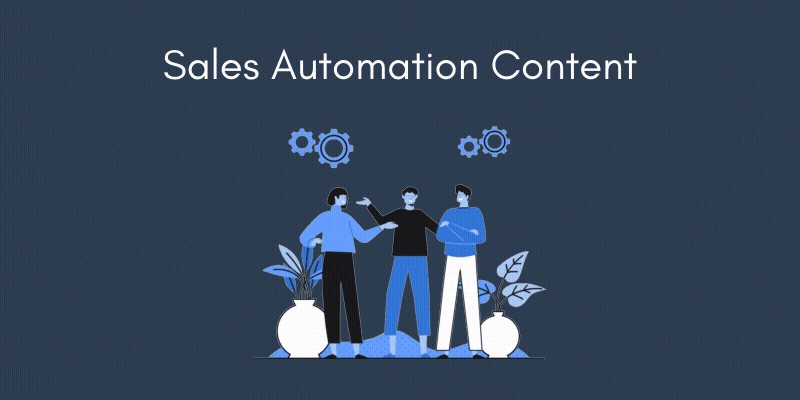 Sales Automation Content
Content marketing is not only important from a marketing perspective, but also from a sales perspective.
Sales professionals spend a significant amount of time creating emails, presentations, proposals, quotes, and contracts. Sales automation allows your sales team to reduce the time spent on each of these necessary, but time-consuming, tasks.
HubSpot automates many of these tasks through the creation of sales templates, snippets, and sales sequences. Sales professionals receive notifications when their leads and customers interact with content. This provides valuable insights that empower them to respond better and faster.
Sales professionals can easily create reminders and follow-up tasks to make the sales process more efficient and effective.
Sales automation content includes data and reporting responsibilities and capabilities. HubSpot provides the ability to automate tasks and tracking, and update data on leads. The automated reporting is customized to the sales professional, sales team, and management.
HubSpot's free CRM provides incredible insights to sales professionals that minimize, and in many cases eliminate, time-consuming tasks. The Sales Hub capabilities expand the capabilities of the free CRM to make it a powerful sales tool.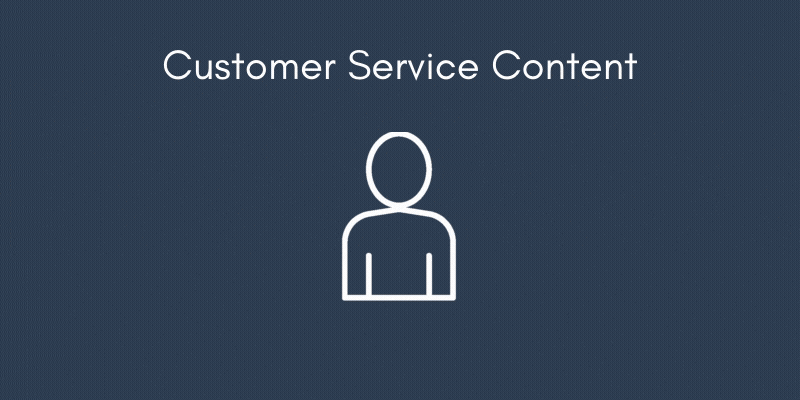 Customer Service Content
Customers want high-valued content easily available to them when they need it. HubSpot offers self-service solutions through the Knowledge Base that are designed to make it easy for customers to solve their own problems.
The Knowledge Base tool allows you to build a robust library of support articles that help your customers quickly find the information they are seeking. It's not just an FAQ section on your website.
The Knowledge Base tool is smart, tracking the impact and usage of your articles. It analyzes what people are looking for and makes suggestions for your customers.
HubSpot also provides live chat, team email, a chatbot, and Facebook Messenger integration that gives your customer service team the messaging tools and context for unlimited personalized conversations with your customers.
HubSpot also offers polls and survey tools to understand how well your customer service team is performing. It can highlight where you need better content to serve your customers and elevate your customer service to a level where you delight your customers as they become great brand ambassadors of your company.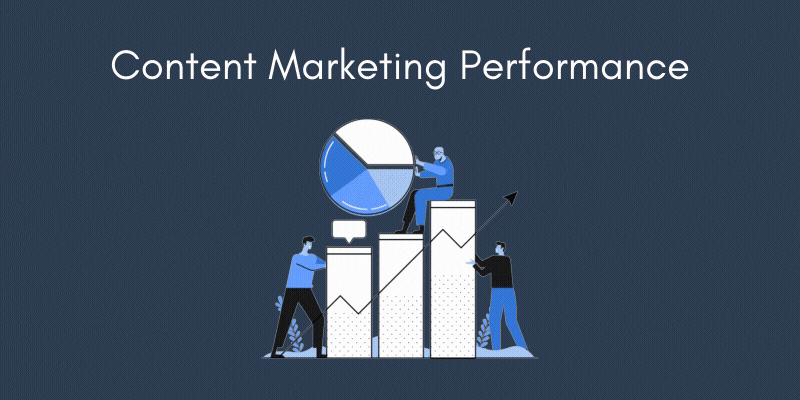 Content Marketing Performance
Tracking, analyzing, and optimizing your content marketing performance is critical to reaching your business goals. You need to identify and track key performance indicators (KPIs) that are tied to your goals.
There are different methods of structuring your KPIs. One way of tracking the performance of your content marketing strategy and tactics is through the various stages of Inbound Marketing.
KPIs related to Attracting your audience by generating traffic from digital channels include:
Website traffic from search engines, social media, referring websites, and emails
Website page views and number of people who have seen your content
Social media post engagements including likes, shares, following, and clicking on links to your website and other digital assets
KPIs related to Converting your traffic to leads by delivering a credible online image and engaging with your company include:
Newsletter sign-ups
Email open rates
Forms filled out
Requests for information
Contact Us page views
Website conversion rates
KPIs related to Nurturing your leads to create more sales opportunities to close into customers include:
Sales follow-up calls and emails
Sales price quotes
Sales proposal rates
Sales closed
Sales closed rate
KPIs related to Delighting your customers when you exceed customer expectations, creating a positive experience with your company include:
Customer Satisfaction Score in polls and surveys
Net Promoter Score (NPS)
Customer service response time
Customer retention rate
Average time to close a customer ticket or request
HubSpot provides tracking, analysis, and reporting for all of these KPIs and much more. HubSpot goes beyond just providing data. You receive actionable intelligence which clearly communicates what is working and what needs to be improved.
Much of the performance management is automated. Reporting is customized to the person and role within your company. HubSpot allows you to measure the performance of all your marketing, sales, and customer service activities in one place with built-in analytics, reports, and dashboards.
Summary
Business owners, executives, and managers need to think more like content publishers today. Your target audience will perform the vast amount of their research and education online to determine who they will reach out to, engage with, and decide who will earn their business.
You must be able to identify all the information they seek and consume throughout their buyer's journey as part of your digital marketing strategy.
Your digital marketing strategy needs to include your content marketing strategy and plan to effectively create and publish relevant information through the digital channels your target audience uses online.
You need a platform that creates, publishes, promotes, tracks, and analyzes all of your content marketing efforts to enable your company to achieve its business goals.
According to Forbes, most companies use 16 or more marketing technologies. The result is a complex and unmanageable situation of managing technology silos that don't work with each other, don't share data, and tax the efforts of employees to do their jobs efficiently and effectively.
HubSpot delivers a robust platform where you can manage all of your key content marketing, sales, and customer service operations.
Get Your Free Consultation and HubSpot Demo to Grow Your Company Faster and Easier.
Free Consultation
Get your free consultation with digital marketing & sales experts.
Get Started