Orlando Inbound Marketing Agency Launches New eBook for Engineering Firms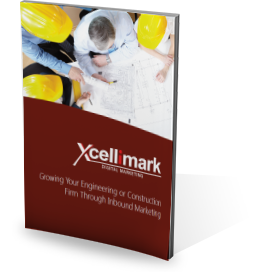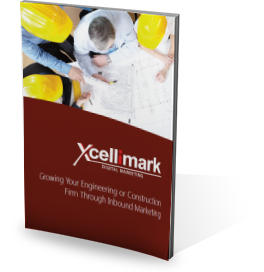 Orlando Inbound Marketing agency Xcellimark recently launched a new eBook for Engineers titled "Growing Your Engineering Firm through Inbound Marketing."
In it, Xcellimark illustrates how the Internet has changed the way people search for and compare engineering firms when trying to decide on a company to work with. The eBook also outlines different Inbound Marketing strategies that can breathe new life into what is normally an RFP-dependent and often competitive industry.
"According to Engineering.com, the top four places that technical professionals in engineering, science and technology industries seek information are all online through search engines, vendor websites, industry publications and technical blogs," said Scott Lambert, President of Xcellimark. "The industry as a whole hasn't really evolved their methodology of marketing and educating their prospects to provide the information that their target audience is seeking as part of their online evaluation journey. The result is often loss of business opportunities and projects not being completed on time and within their budget."
That's why now more than ever before, engineering firms such as one in Connecticut are leveraging the power of inbound marketing to create awareness about their unique services and to better educate and engage prospective clients in order to ultimately grow their business.
After only one year of using Inbound Marketing techniques, this Connecticut engineering firm achieved a:
200% increase in website traffic
40% increase in leads
80% increase in business
330% increase in ROI
To learn more about Inbound Marketing and the impact it's making on the engineering industry, click here to download the free eBook "Growing Your Engineering Firm Through Inbound Marketing".
About Xcellimark:
Xcellimark is an award-winning digital marketing agency that focuses on growing their clients business through an inbound marketing approach that includes custom web design and integrated search engine optimization, social media, email and content marketing solutions. The result is a more impressive brand image, higher inbound traffic, more qualified leads and greater customer growth.



Free Consultation
Get your free consultation with digital marketing & sales experts.
Get Started