Six Inbound Digital Marketing Tips for Retail Banks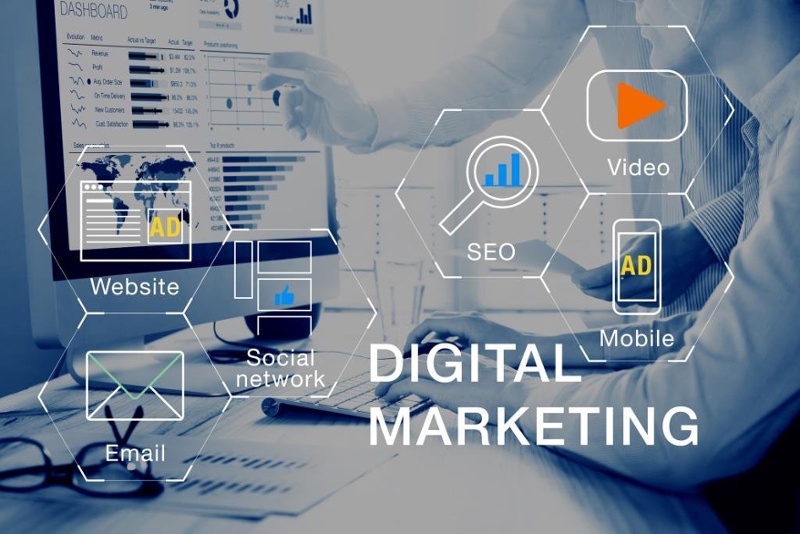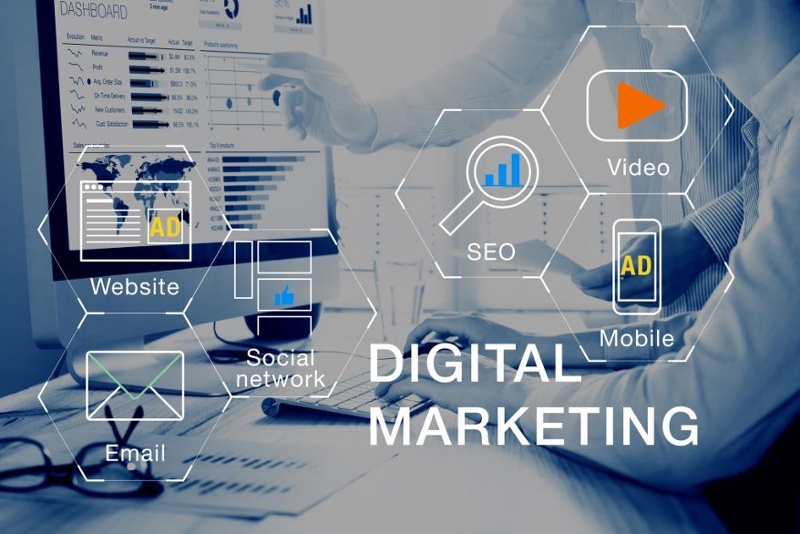 We occasionally highlight content from our clients on the Xcellimark blog and in our newsletter. This article is from our client Caye International Bank, located on Ambergris Caye in Belize. We hope you enjoy these digital marketing tips for the banking industry as outlined here by Luigi Wewege, Senior Vice President at Caye Bank.
Putting together an inbound marketing strategy for a retail bank doesn't have to be intimidating as some may think, but it is an absolute necessity in today's digitally driven world.
As more banking customers look for faster and easier ways to manage their financial needs, it's more important than ever for you to incorporate digital marketing tactics into your overall marketing strategy.
The fact that the retail banking sector has so many different types of customers has made it challenging to market financial services, particularly for smaller banks with fewer marketing dollars. Some people are looking for loans to expand their businesses while others want a checking account.
Retail banks continue to look for ways to address some of these challenges without spending a fortune on traditional outbound marketing methods such as radio ads, TV ads, and billboards. With inbound marketing tools, banks can now segment, target, and personalize their messaging to current and potential customers without overspending.
Here are six proven digital inbound marketing tips to consider as you strive to compete in the retail banking sector.
1. Pay-Per-Click Advertising
Despite their best efforts, retail banks often find it difficult to come up on the first page of Google or Bing search results. Pay-per-click (PPC) advertising is one way to directly address this issue. PPC refers to the fee your bank will pay each time someone clicks on one of your online ads
One of the more popular forms of PPC is Google Ads, formerly Google AdWords. Setting up an account is free, and you only pay when someone engages with your ad based on predetermined keywords and other parameters. You are able to set your own budget and choose how you want to reach your customers whether it's through search ads, display ads, video ads, or app ads.
Many PPC options exist to help you get in front of the right audience, including Facebook, Twitter, and LinkedIn. There is a definite strategy banks should use to ensure any PPC advertisement campaign creates the success desired. It's important to have someone on staff well-versed in PPC or to work with an experienced outside digital marketing agency.
2. Content Marketing
Content marketing refers to the various types of compelling content that gets distributed to prospective customers through online channels. This content should attract and engage your target audience throughout their journey of deciding which bank to use.
Any content produced must be compelling and applicable to your target audience. It comes in many different formats that include blog articles, social media updates, web pages, content offers, emails, how-to guides, and more. The type of content presented online all depends on where the potential customer is in their buyer's journey.
Some examples include:
Articles that stimulate interest in financial services, such as direct deposits
eBook on how to apply for a home loan
Emails offering special promotions such as 18 months interest-free transfer on credit card balances
Tips on how to increase savings or reduce credit card debt
One of the more lucrative forms of content marketing is videos. You can provide customers with free advice and doing this through the use of video helps bring more customers aboard.
When your bank posts and distributes educational and compelling content, potential and existing customers will begin to view you as an authority in retail banking. It also generates trust which is vital for a bank.
3. Email Campaigns
Emails are a useful marketing tool and get to the audience that a retail bank has already qualified as leads. With a set of written messages, you can use email to send to the recipient after they complete a given action.
For example, you can ask potential customers to provide their email address in exchange for quick tips on savings money or an eBook on how to obtain a mortgage.
The idea of email marketing is to turn email recipients into customers. Segmenting email lists ensures you don't send emails to those who won't benefit from what you're offering
4. Social Media
Facebook, Instagram, LinkedIn, and other social media platforms continue to prove their usefulness across all industry types, and they deserve consideration for a retail bank marketing strategy.
You can create a Twitter account or Facebook fan page for a bank but combining it with a PPC marketing campaign will yield even better results. For example, you can run ads on Facebook to try to target people based on their job title, education level, age, workplace, relationship status, interests, gender, behaviors, and location.
Use social media and PPC targeting to get your ads in front of the right audience using precise traits or demographics for specific customer types.
5. Search Engine Optimization (SEO)
SEO is a set of practices that retail banks use to demonstrate to top search engines such as Google, Yahoo, and even video websites like YouTube that their websites deserve a prime spot on results related to keywords or keyword terms searched. For example, a Chicago-based bank would want to be displayed on Google or Bing whenever someone is searching for banks in Chicago.
For success in SEO marketing, you must understand how to incorporate SEO strategies such as metadata and schema markup code into your website. Top search engines will be confident about showing your bank's website, landing pages, and blog articles when the services you offer are known or that that the topic and keyword terms entered by the user are applicable in your online presence.
If you're website isn't optimized for mobile, don't expect a lot of attention from search engines. In fact, Google now has a mobile first index which means, when ranking content, it first considers those websites which are mobile-friendly. Recent research further solidifies why you must ensure your bank's website is responsive on mobile devices.
Here are two of those stats:
58% of searches originate from a mobile device (Source: Hitwise)
63% of all U.S. online traffic comes from smartphones and tablets (Source: Perficient Digital)
6. IP Targeting and Geofencing
IP (internet protocol) targeting refers to a marketing technique aimed at rendering ads online only to web users with a specific IP address. Retail banks can use IP targeting to focus on specific individuals, households, or businesses. Think of it as direct mail marketing without the printing and mailings costs.
Geofencing is similar to IP targeting, but it involves a broader target audience. Geofencing uses GPS (global positioning system) and IP addresses to create a virtual geographic barrier or boundary. This allows you to engage prospective clients through ads based on their location. Geofencing and IP targeting can be powerful tools when they are integrated with your overall marketing strategy.
You can incorporate these tools to bring in new clients. Use IP targeting on a list of existing customers who have bank accounts with you, but not credit cards. Geo-fence a particular radius to render mortgage ads to those looking at homes to purchase in a new subdivision development.
Distinguish Your Bank with Inbound Digital Marketing
Financial institutions often find themselves in a perpetual state of fluctuation. From mergers and acquisitions to adopting new technologies revolutionizing the world of banking, retail banks must find ways to distinguish themselves in order to not just survive but thrive.
Inbound marketing methods, such as the six we've described here above, help streamline your overall marketing strategy to put your bank in front of potential and existing customers where they are online. Transitioning to inbound digital marketing can revolutionize your bank by attracting and retaining the right types of customers more efficiently and at a lower cost than traditional marketing methods.
Luigi Wewege is Senior Vice President of Caye International Bank, a FinTech School Instructor and Published author of The Digital Banking Revolution.
Free Consultation
Get your free consultation with digital marketing & sales experts.
Get Started