These Are The 4 Easiest Steps to The Best Marketing Assessment Plans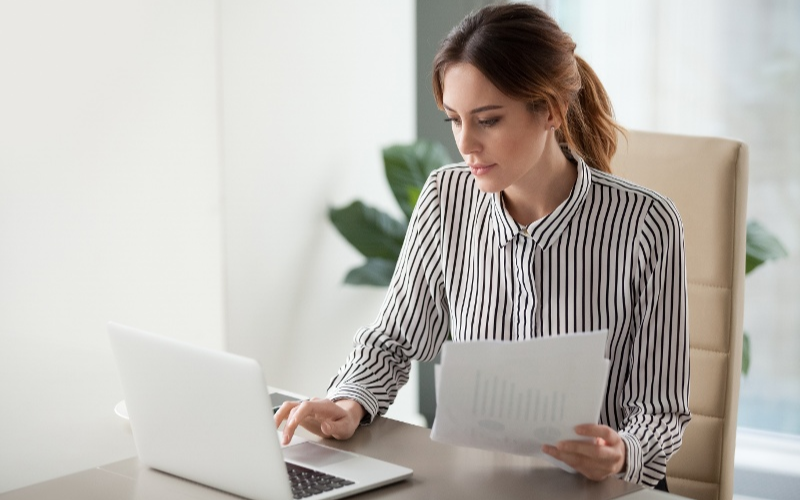 We recently updated a comprehensive digital marketing strategy guide to help business and marketing professionals learn how to create the best digital marketing strategy to increase their ROI. In this guide, I explain what a digital marketing strategy actually is and reveal all of the necessary components that go into pulling off a profitable strategy.
So, if you read the guide, here's what you already know:
A digital research strategy is one of the key ingredients to developing an effective digital marketing strategy.
One of your first steps in your digital research is to do a marketing and sales assessment.
While there is a broad range of activities that can be included in your marketing and sales assessment, it should include these four (4) components:
Identify your company's digital goals and challenges
Identify your target market and buyers
Identify your marketing activities and sales processes
Analyze the results of your marketing and sales activities
Misconceptions About Digital Marketing Strategies
As I mentioned in the digital marketing strategies guide, there's a common expectation among many company owners and executives about how to approach a digital marketing strategy.
This approach is to simply order a website redesign, add some SEO, sprinkle in some social media, and put that email marketing stuff on top.
Because that's all that a digital marketing agency needs to start bringing in business and sales opportunities, right?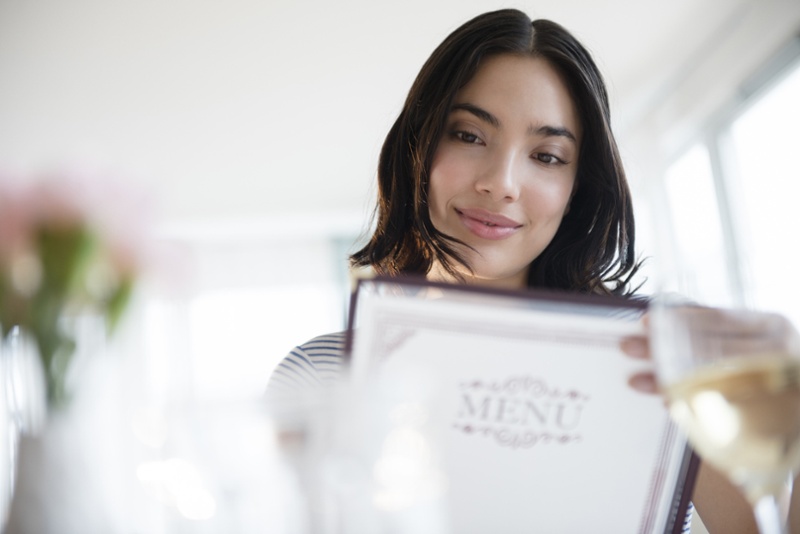 Or, others might think that by connecting these services into a marketing automation platform and a CRM, that will pull all the information together, and that's their digital marketing strategy.
This is a common business mistake.
The misconceptions come from thinking that these digital marketing tactics are in fact the strategy.
When in reality, these are purely tactics.
The strategy is much larger and serves a much greater purpose and end game.
Before you start to implement tactics, you first need to address all of your business goals and the challenges you have to reach your target markets.
And that is the essence of your digital marketing strategy.
You need to create the digital strategy first before implementing your digital tactics.
Why is all of this so important?
Because, if you can't tell me where you are now, how can you determine the plan to get you where you want to be instead?
Start with Your Marketing Assessment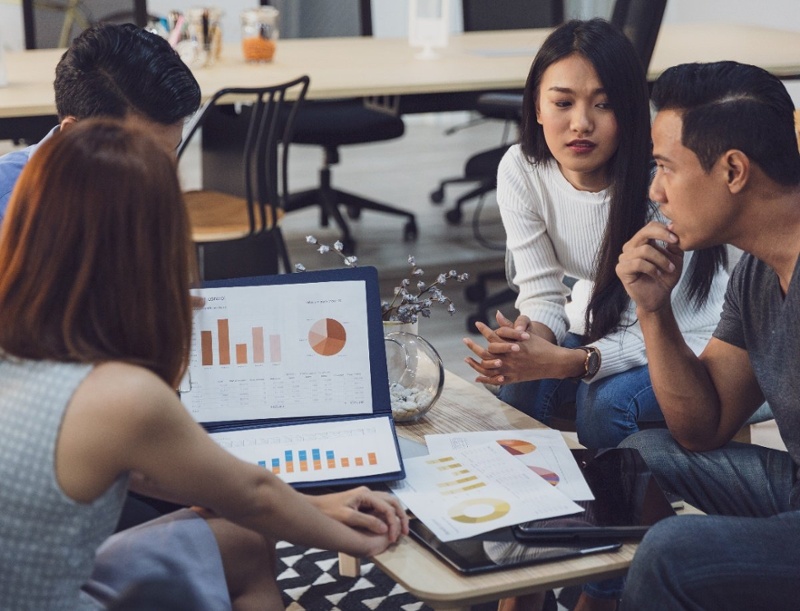 Companies, and entire industries, are being digitally transformed.
So, no matter if you are working with a digital marketing agency or flying solo, one of the first steps in your digital research when developing your digital strategy is to conduct a marketing and sales assessment.
It includes a marketing assessment of both your business and all of your current marketing activities.
It should also include an assessment of your sales process and activities, and evaluate how well your various marketing and sales activities are performing.
To be successful going forward, marketing and sales processes need be integrated. In fact, sales and marketing teams should be using the same platform as opposed to operating in separate silos and technologies.
Your marketing and sales members must work together to form a combined revenue team. As a team they should create and publish content that your ideal buyers seek and consume throughout the buyer's journey that helps your buyers make a decision in your favor.
And, to understand what content needs to be published, your team needs a detailed understanding of what motivates your target prospect to buy from you.
Conducting a Marketing Assessment on Your Business
Digital marketing agencies apply a wide range of approaches to completing an assessment of your business.
I'll admit that some agencies may respond immediately to your request to provide you with a proposal without asking any substantial questions about your specific business goals, needs, challenges, and metrics.
You ask them for their marketing menu, they give you package A, B, or C to choose. Then you choose a package according to your preferred budget with no idea how this is all going to work to achieve your goals.
Here's the ugly truth: You will likely end up firing them after they fall short of achieving your business marketing and sales goals. Then you're on to the next agency, or director, or manager to pick up the pieces.
Are you going to rinse and repeat?
The majority of our clients were in a frustrated state by the time they inquired about our services. Their frustration was with the prior 2-3 agencies they went through after failing to deliver the results they were promised.
If an agency is only giving you a generic quote without tailoring their services to your specific needs and goals, then chances are you're going to be frustrated.
You can prevent all of that by starting with your business marketing assessment.
Here are the four steps to creating your marketing assessment plan.
Step 1: Determine Your Goals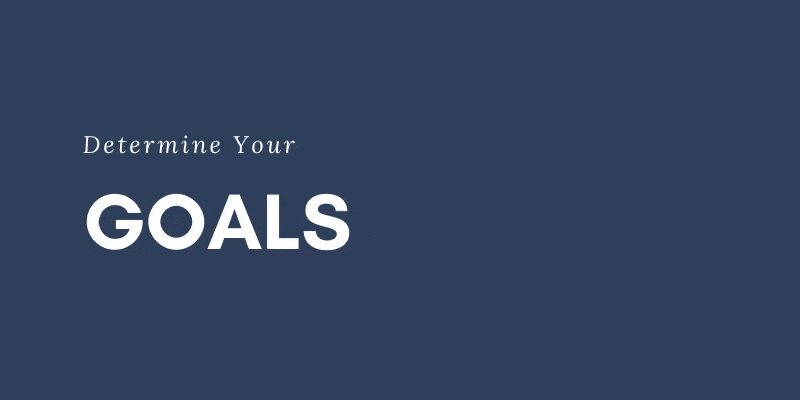 We need to know specifically what you are trying to accomplish in your business. Consider your business goals, then break them up into marketing, sales, and service goals.
Start with the overall description of your business and your goals
Determine which ones are most relevant to marketing, sales, and possibly service.
So, when you establish your goals, ensure that you make them:
Specific
Measurable
Attainable
Realistic
Time-Driven
Here are some examples of possible marketing, sales, and service goals:
"Since we grew 15% in revenue last year, this year's goal is to increase sales revenue by 25% within 12 months."
"We need to increase our website traffic from qualified searches by 25% in the next 6 months."
"We need to increase our LinkedIn connections to 3,000 CXOs in companies with at least 250 employees in the life sciences industry within 12 months."
"Currently, our average sale, or lifetime value (LTV) of a customer, is $3,500. Yet, the cost of acquisition is $2,500. Therefore, our goal is to lower the cost of acquisition by 25% within 9 months."
"Typically, our company closes only 4 sales per month. Our goal is to increase sales to 6 per month within the next 6 months, while still maintaining our current cost of acquisition."
"We need to lower our average time in the sales pipeline (from initial lead to close of sale) from 6 months to 4 months within the next 6 months."
We need to consolidate 17 different digital tools being used by marketing, sales, and service into one digital platform, integrating the processes for the entire customer journey with our company within the next 9 months."
These specific examples may not relate exactly to your business, but I think you get the point.
According to Forbes.com,
"Setting concrete goals, documenting them, and reviewing them periodically can increase your chances of success by up to 95%." - Chuck Cohn
If you have not done this yet, it's time to get started.
Step 2: Identify Your Target Market
Next, you need to evaluate the different types of customers you have for your products and services.
Questions to ask are:
Do your customers have different problems that your products and services solve for them?
Who are the decision-makers and their key influencers?
At this point, you are not developing a buyer persona but rather a more general view of your customers.
For example, at a high level your target market may fall into one of two categories:
Category 1:


If you are a B2B company, you may find that companies in various industries are using your products to solve their needs and challenges but in different ways and for different applications.
You may also determine that even though there is a final decision maker, they are influenced by other employees that you need to identify.
Category 2:

If you are a B2C company, you may find that your products and services are purchased more by people in a certain region, demographic profile, or with a specific area of interest.
Regardless of whether your company is B2B or B2C, you need to identify the different categories of your most profitable buyers when conducting your marketing assessment.
Later you will go deeper into defining your most ideal customers by developing a full-blown buyer persona. Learn more about buyer personas here.
But for now...
1. Make a list of each customer category and include a brief description.
There are data sources that can provide you with the total number of people or businesses that fall into these types of categories such as InfoGroup, Axciom and Hoovers.
Also, LinkedIn Sales Navigator can be a good source for identifying specific companies and individuals that meet your target profile.
While not all of the people or businesses that fall within your listed categories will be qualified prospects, it is still a starting point for:
Defining the size of your market or,
Defining the population of your target market audience.
2. Rank these customer types in order of priority for your business.
Your priorities may be based upon:
The most profitable customer types
Those that offer the greatest growth in the next 3-5 years
Those that show the lowest churn rate
Whichever method you choose to rank your customer types today, remember that it will likely change over the next few years, especially if you are in a competitive industry that continues to evolve.
Step 3: Identify Your Marketing and Sales Activities and Processes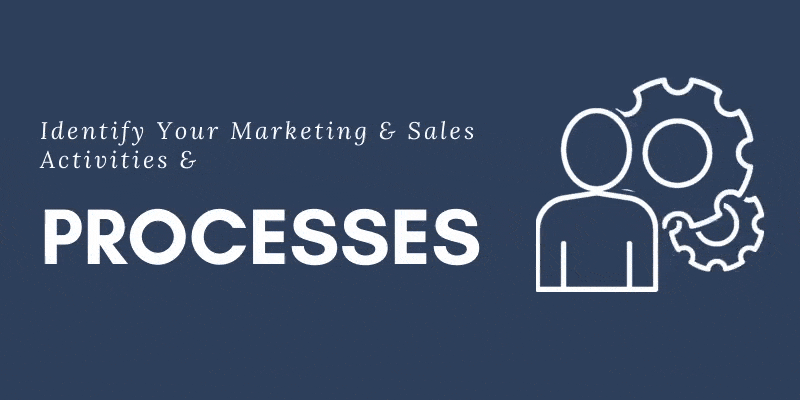 It's important to list out all of your ongoing marketing and sales tactics, activities, and processes if you want to achieve your business goals and objectives in the future.

1. Relate your specific goals that you want to achieve in categories such as:

Revenue
Leads
Proposals
Closed Sales
Customer Retention Rates
2. Ask yourself, "What are your top initiatives for achieving these goals in the next quarter or year?"
3. Visualize your activities and initiatives as a What the funnel looks like will vary with every industry. But, regardless of the industry, your funnel should consist of at least these stages:
Awareness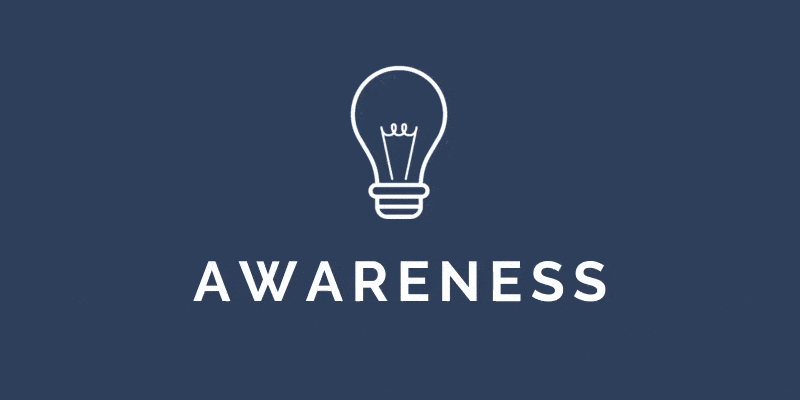 To gain an effective awareness, answer the following questions:
Question 1:
"What activities are you currently doing to create an online awareness of your company's products and services?"
These activities can be broken down into various digital marketing channels.
For Example:
Driving visits to your website from:
Search Engines
Social Media
Email Marketing
Affiliate Websites
Industry Directories
Publishers of your Sponsored Content or Native Advertising
Question 2:
"What specific marketing and sales activities are you currently implementing to drive traffic to your website?"
Question 3:
"Are you publishing blog articles, social media posts, or doing any type of email marketing?"
Question 4:
"Is your company doing any outbound marketing and sales activities such as cold calling, buying lists, attending trade shows, or industry conferences?"

Now, compile your list of marketing and sales activities, then determine the metrics you are currently using to track your marketing and sales activity.
Conversion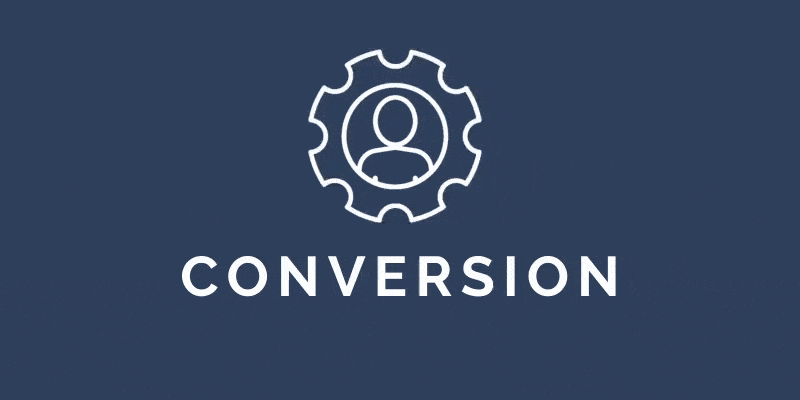 To gain insight into the effectiveness of your conversion tactics, answer the following questions:
Question 1:
"What activities or tactics are you using to convert a website visitor to a lead?"
If you are driving traffic to your website, you have less than 8 seconds to answer 3 questions for your website visitor:
Where am I?
What can I do here?
Why should I stay on your website and engage with you?
Less than 25% of your website visitors are interested in actually talking to a salesperson.
Instead, they are searching for key information they need in the consideration stage of their buyers' journey.

In fact, Google's ZMOT study found that the average buyer consumes 11 pieces of content before making a decision on whom to call.
Question 2:
"What are the most common questions or requests for information your ideal buyers seek and consume throughout their buyer's journey, and are you providing this information for them?"

Question 3:
"Do you even know what information your potential buyers are seeking through the different stages of their buyer's journey?"
A website visitor must be motivated in some way to act on your website in order to become a lead.
Question 4:
"What are the "calls-to-action" (CTAs) that you have implemented on your website to convert your website visitors to a lead?"
Question 5:
"Do your CTAs go to a Landing Page that sells your visitor on the value of downloading a piece of content, signing up for a newsletter, or requesting a demo or consultation?"
Question 6:
What marketing and sales content assets and offers do you currently have?
Examples of these assets can be:
White papers, eBooks, guides, case studies, lists
Printed books, brochures
Videos
Recorded webinars
Slide decks
Testimonials, reviews
Polls, surveys
Podcasts
Close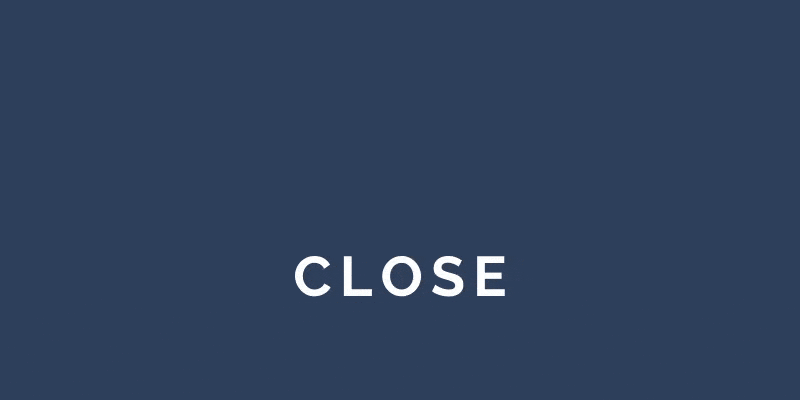 Not all leads are the same. Not all leads are qualified.


Not all leads will close.

You need a way to qualify leads and determine how interested they are in your products and services.

One of the more traditional frameworks used to qualify sales leads is BANT. Does your prospect or lead have the desired:
Budget – Does your prospect or lead have the budget for your product or service and are they capable of buying?


Authority – Does your lead have the authority to make the decision to buy or do they consult someone else as a key influencer or co-decision maker?


Need – Does your prospect or lead have a need for your product or service? Does your product or service solve a problem for them or helps them achieve a goal?


Timeline – When does your Lead plan on making a decision to purchase or not to purchase? Sometimes even a decision to purchase does not mean that they will purchase at that moment in time. When do they plan to purchase your product or service?
There are several other frameworks for sales lead qualification. If you are a B2B company, other qualifiers could be industry, company employee size, geographic territory, position within the company, and annual revenue.
To understand your ability to Close a lead, ask the following questions:
Question 1:
"What are the most common pushbacks that your sales team encounter from your qualified leads during the sales process?"
Question 2:
"What is your process to qualify leads and determine their interest level in your company's products and services?"

Just because a website visitor filled out a form on your website or signed up for your newsletter does not mean they are ready to talk to a salesperson.

Some leads need to be nurtured by sending them additional information in order to quickly move them to the point of being ready to speak with a salesperson and engage with your company.

Question 3:
"If you have a lead nurturing process already, is it automated through a marketing automation and/or CRM system?"
List the activities that you employ to engage your leads and prospects with your sales team or to sign them up in some way online.
Question 4:
"Do you have any sales offers or incentives to give a qualified lead a reason to interact directly with your sales team to generate a sales opportunity?"

Examples can be a Free Quote, Free Consultation, Free Assessment, Trial Offer, Demo, Tour, Samples, Free Product or Service, or Discounted Offer.
Step 4: Analyze the Results of Your Marketing and Sales Activities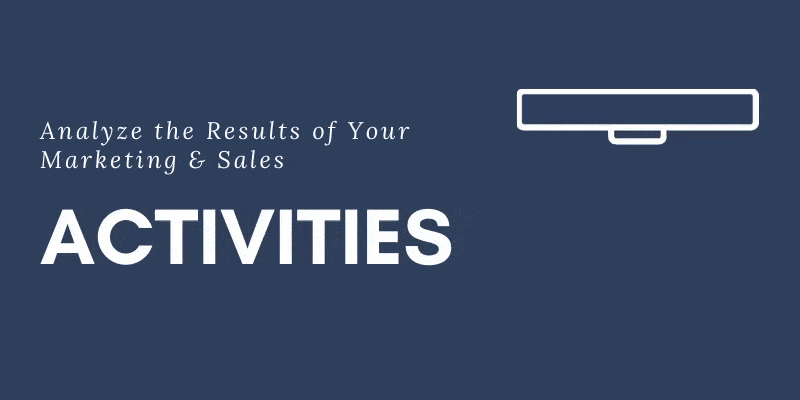 Evaluate how you are currently tracking the key performance indicators (KPIs) that are tied to the specific marketing and sales activities that we've discussed so far.
You might have to access your accounting information to look at your monthly revenue so you can calculate and truly understand exactly what a 25% increase in revenue means in exact dollar amounts.
Take a look at your marketing and sales support systems.
Do you have a marketing automation and/or CRM system that tracks your close rates for sales proposals so you can determine how much you need to increase to reach your forecasted revenue goal?
For some people, it is easier to use a bottoms-up approach based upon current marketing and sales metrics that you should be tracking.
Most likely, you will have to go back and evaluate your current sales process to determine:
The average sales revenue you generate on your proposals (recommend also using Customer Life-Time-Value)
How many sales (sales proposals closed) it takes to meet your monthly revenue target
How many leads it takes to generate a sales proposal
Make sure you know if you even have this tracking capability in place.

Here are some questions you need to answer to effectively analyze your marketing and sales activities:
Question 1:
"What are the specific KPIs that I need to be tracking?"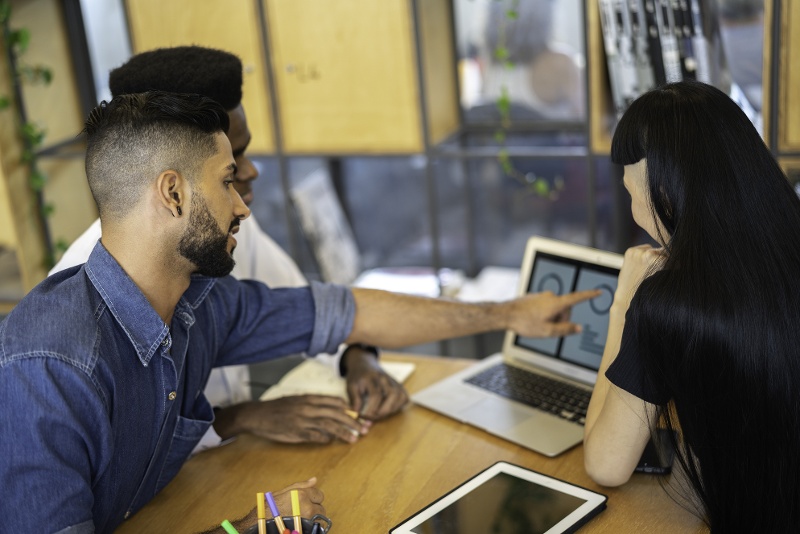 To answer this question, let's start at the bottom and work our way back up.
Examples of KPIs include:
Website Visitors via digital marketing channels such as:

Organic Search (by page)
Social Media (by network)
Referral Websites (by website)
Affiliate Websites (by website)
Email Marketing Campaigns (by each campaign)
Advertising Campaign (by campaign channel)

Call-to-Action Clicks via marketing channel
Specific Landing Page Visits via marketing channel
Specific Forms Filled Out via marketing channel – These are considered leads. By using workflows to implement a lead nurturing process, you can continue to qualify these leads even further.
Inbound Calls to your Sales Team – These are considered leads. By using call tracking phone numbers, you can track sales calls generated via your digital properties whether it's your website, email, or advertising campaigns.

Some lead qualification stages include:

Information-Qualified Leads – these could be people who have downloaded content such as an educational guide to better understand a specific interest, need, or problem.
Marketing-Qualified Leads – these could be people who have downloaded the original educational guide, read follow-up emails, read a blog article on the topic, and maybe even downloaded a product comparison guide or case study about a solution to their original need or problem.
Sales-Qualified Leads – these could be people who were a marketing-qualified lead and requested a demo, free consultation, trial, quote, or proposal.

Total Proposals, Deals or Quotes generated by:

Product and Service
Marketing Channel
Salesperson
Closed Deals Won
Closed Deals Lost

Total Sales or Life-Time-Value (LTV) Revenue generated by:

Customer Type
Product
Service
Salesperson
Marketing Channel
Question 2:
"What tracking systems do you have, or need to have in place to track, report, and calculate the KPIs necessary for monitoring performance?"

Note: You may find out that you don't have the tracking capabilities in place to track everything from beginning to end, to quickly determine how well you are actually doing, or even where the problems lie in achieving your business goals.

If so, this is a challenge to be identified and resolved.
Question 3:
"Where are you driving and tracking visitors from?" (I.e. do they originate from an organic search engine, social media, blog, or paid ad traffic?)
Question 4:
"How are you managing and utilizing company accounts on LinkedIn, Facebook, Twitter, YouTube, Google+, Pinterest, or other social media sites?"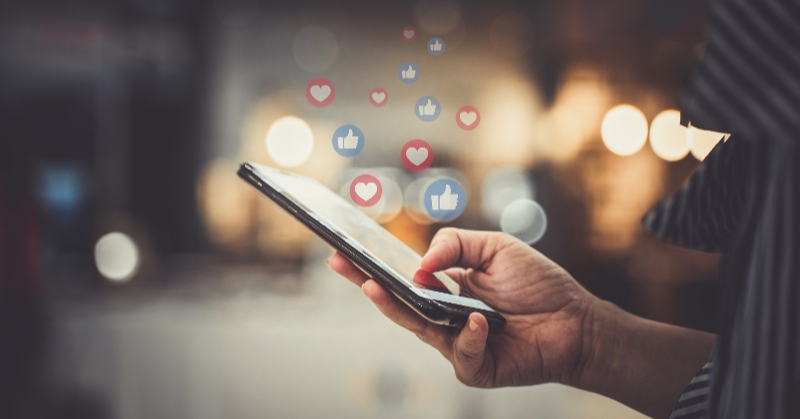 Question 5:
"Do you monitor social media mentions on your brand name, competitors, or highly-relevant key phrases?"
Question 6:
"Are you promoting any content offers to convert website visitors into leads?"
Some examples are:
eBooks
Whitepapers
Case Studies
Guides
Checklists
Question 6(a):
"If so, can you track how many people download them and who they are?"
Question 6(b):
"Are your download pages gated, requiring the visitor to fill out a form before downloading them?"
Question 7:
"What percentage of your website visitors convert to a lead?"
Question 8:
"How many CTAs and Landing Pages do you have on your website?"
Question 9:
"How often do you send out email marketing messages?"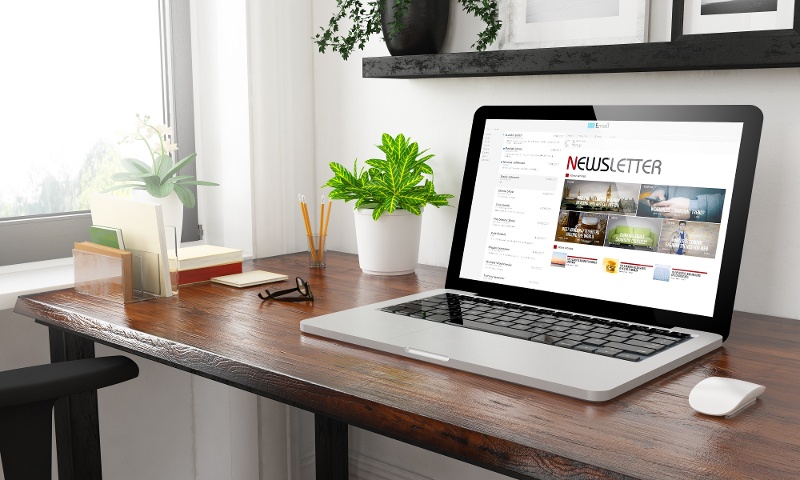 Question 10:
"How big is your contact database?" Break the numbers down by:
Leads
Types of Leads
Customers
Question 11:
"Do you have a lead nurturing process for leads?" If so, is it automated?
Question 12:
"Do you have a monthly goal for quantity and/or type of leads?"
Question 13:
"Does your website analytics track the traffic source, marketing activity, or campaign for each lead?"
Question 14:
"What percentage of your leads convert to customers?"
Question 15:
"Do you have a CRM? If so, are all of your marketing leads and related-activity information contained in your CRM?" These are activities such as:
Website Visits
Emails Opened
Content Downloaded
Web Pages Viewed
While it is likely you may not be able to answer all of these questions, this will at least give you an idea of what you want to track so you can determine what is working and what is not working in your current marketing and sales-related activities.
Having the Right Tools Certainly Helps
I find that most companies are cobbling together different tools and programs that don't necessarily integrate with each other or share critical information between systems.
This presents a challenge in tracking your marketing and sales activities.
Fortunately, all of these activities can be easily tracked in a robust, easy-to-use marketing and sales system, such as HubSpot.
With a marketing and sales system in place, you can focus more on analytics and making intelligent decisions, and less on doing what I call, "spreadsheet gymnastics."
You will quickly come to see that some of your marketing and sales-related activities are working quite well. You will also see that some other marketing and sales-related activities are not working at all.
The marketing and sales activities that are not actually working need to be identified, improved upon, or changed entirely.
But in order to improve your results consistently, you need to have quick and easy access to this marketing intelligence.
Aggregate data is not good enough for company owners and executives in the world we live and work in today.
You need actionable intelligence.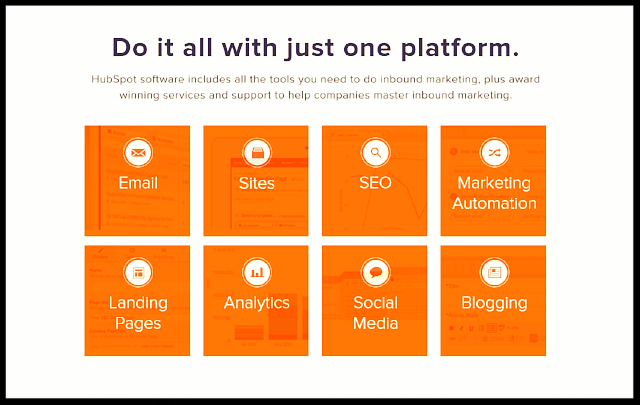 A marketing assessment helps you identify where you are now so you can determine what you need to do going forward.
This is just the first step in creating a robust and bullet-proof digital marketing strategy.
You can find out more about creating a full-blown strategy in the article, "This is How to Be Successful by Creating The Best Digital Marketing Strategy."
Want more help understanding where and how to get started?
Simply book a time in my calendar to have a free 30-minute consultation with our team of experts at Xcellimark. I promise that it will not be a sales pitch; just an opportunity to talk through your goals, challenges, and how you can strategically and efficiently approach them.
Looking forward to learning more about you and your business goals.
Free Consultation
Get your free consultation with digital marketing & sales experts.
Get Started