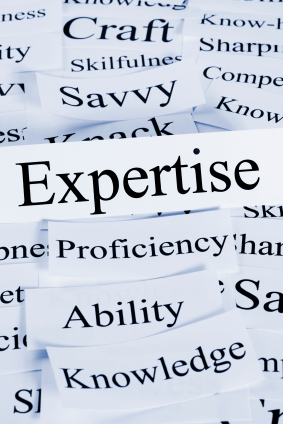 In the past, Interactive or Digital Agencies specialized in a single area of expertise such as SEO, Creative or Email marketing. Today, the most effective agencies must offer expertise in four (4) key areas that are integrated into a custom solution focused on achieving a specific customer goal. These four (4) key areas are:
- Website Design that converts visitors to customers
- Search Marketing that generates high-quality leads
- Content Marketing that is specific to each marketing channel
- Testing and Analytics that measure and improve performance
1. Website Design That Converts
First, it is critical to have a website or landing page design that converts visitors to leads or customers. There are specific key elements that need to be present to optimize your website or landing page for conversion. While most agencies focus on creative or SEO, a company will leak revenue if the web pages are not optimized for conversion. You have less than 7 seconds once a person lands on your website or landing page to move them into your conversion path to become a qualified lead or customer.
2. Search Marketing For Lead Generation
Second, your agency must have a deep understanding of all things search including SEO, PPC and Local Search. Each of these dynamic search programs requires different tactics in order for them to be effective. Knowing which program, or combination of programs, to apply for each customer is important. In addition, effective implementation is critical for success.

3. Content Marketing Fuels the Engine
Third, content marketing is the blood that runs through the veins of all effective Internet marketing campaigns today. Website copy, landing page copy, blogging, social bookmarking, online press releases, white papers, case studies, email newsletters and lead nurturing all play an important role in lead generation and customer acquisition. Most companies lack the time, resources and expertise to do all of these forms of content marketing effectively today.
4. Testing and Analytics Measures and Helps Improve Performance
Finally, there needs to be a system of testing different conversion elements throughout various points of your online marketing campaigns and conversion path to continue to drive higher lead volume or customer acquisition at a lower cost. Analytics must be an integral part of your marketing infrastructure and measured at key points to deliver insights into the performance of your online marketing success in order to achieve your goal.
The days of using agencies that operate as Internet marketing silos with standalone services that are not integrated into a cohesive solution which is focused on your specific goal is a recipe for falling short of achieving your goals. Ensure that your Interactive Digital Agency includes expertise in all of these key areas. To get help in any of the four key areas of Internet marketing, contact Xcellimark for more information.