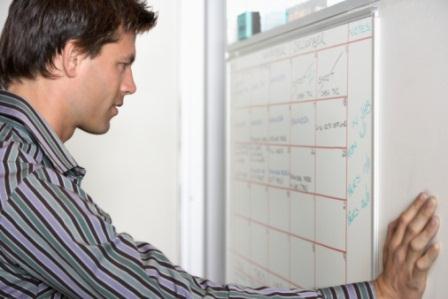 As I started researching, trying to decide what I would write this blog article about, I was poking around the Internet hoping for a bit of inspiration to hit me so I could focus on a topic for my article.
I decided to see what kinds of social media statistics I could find that might be interesting to pass along and pretty soon, after checking out several articles dealing with statistics, it hit me – what is a list of amazing statistics worth if the article which contains them is not dated?
The Importance of Current Information
Whether offering statistics or simply offering information relevant to any topic, I believe there is more credibility and value if the reader knows whether the information was published in 2006 or 2012.
I admit this could have something to do with my English-teacher instincts, but it seems pretty darn important to me! I constantly nagged my students to search for the most current information available when they were locating reference material to write their papers, and I think the same practice is important when it comes to providing a date on blog articles.
Add the Value of Consistency and Be Proud of It
I've written about the importance of consistency in previous blogs. People want to know that you are consistently attempting to provide them with useful information via your blog, and they want to know they can count on a new article frequently – otherwise they will strike you off their list and stop coming back to your blog. It's like calling an old friend on the phone – if you keep calling back and she never answers, pretty soon you give up – or at least most normal people do!
When you set up your blog, it's also a good idea to share the date of publication. It shows your audience how consistent you are and it gives more value to whatever you are writing about by showing that it is current.
Archive Your Previous Posts
If you are interested in older information, you can check the archives, which is also an important element of a successful blog. You should make certain your readers have access to previous information you have shared with them in the past.
So, my vote is the value of a date is quite important to both readers and writers.
By the way, did you know…
• There are 70 million WordPress blogs worldwide.
• There are 39 million Tumblr blogs worldwide.
• 4 out of 5 Internet users visit social networks and blogs.*
*Source: The Social Skinny – and, yes, there is a current date!!!
Until next time, keep blogging and let us know how it's going by leaving a comment below. If you need help developing a content marketing strategy, Xcellimark can help. Contact us today for more information.