The 7 Best Ways to Connect with Your Top Sales Leads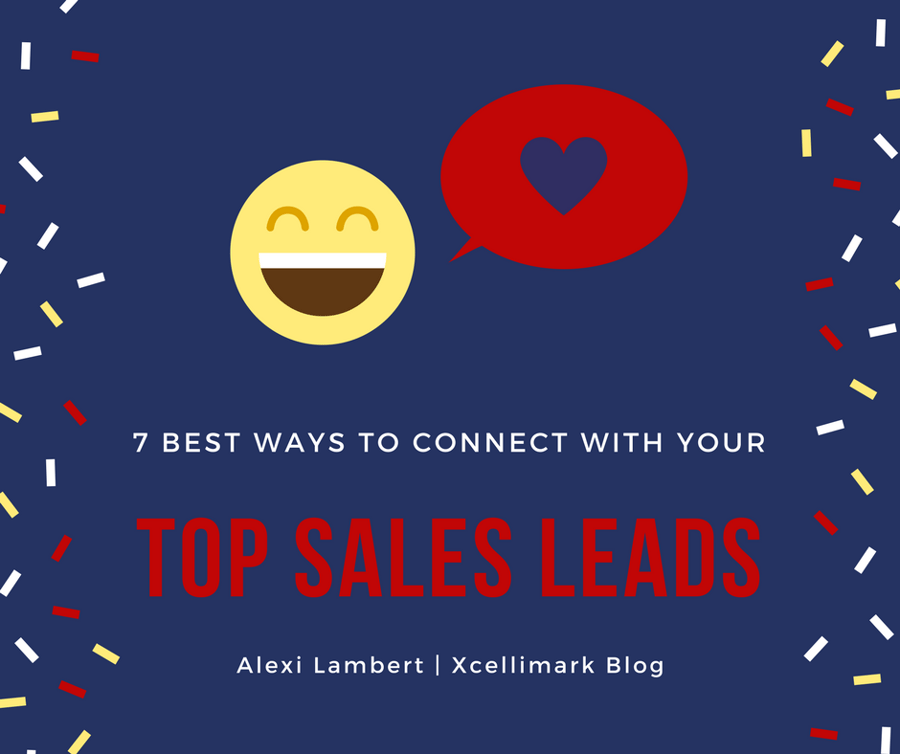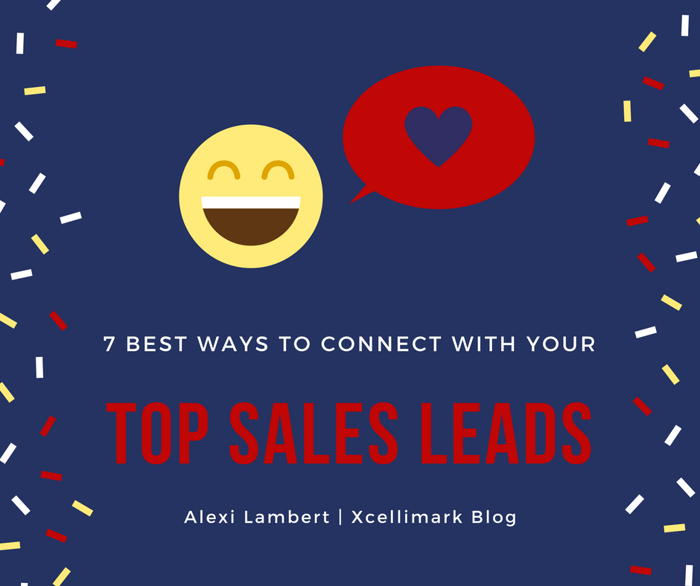 Lately, I have been writing about aligning Inbound Sales with Inbound Marketing in order to increase leads, productivity, revenue, and cohesiveness.
Last week, I wrote about Step 1 of Inbound Sales: Identify.
This week is the beginning of Step 2: Connecting.
Step One Completed: Leads Identified
If you have completed step 1 of Inbound Sales, then you have identified who your best, most qualified sales lead is for your company.
This "persona" is someone who is most likely to buy from you and is your best type of customer.
Your most qualified sales leads are the people you need to be spending most of your time and energy on. They are the people you need to be effectively prospecting so you can lead them down a well-put-together sales funnel, to ultimately become your best client.
If you have already identified who your most qualified sales leads are, then you will already know:
What they care most about
What challenges they face
What goals they have
By knowing these key insights into your most ideal sales leads, then you will have already:
Developed and mapped out a buyer persona that aligns with your marketing team's buyer persona.
Instructed your marketing team to publish relevant content to your buyer persona
Launched marketing campaigns to generate more of your qualified sales leads.
So now, you are ready for Step 2.
And you are probably wondering what's the best way to reach out and actually connect with these awesome leads.
You also might be wondering what to say to your sales leads to not come across as "pushy" or "sleazy."
But seriously, how do you not come across as "creepy" with all of the prospecting information you have built up about them?
What is the best way to reach them? Where do you reach them? Do they even check their email or voicemail? What if I can't reach them by both phone and email? Maybe I'll just show up at their office...
Then, the list keeps going on and on with all the questions you now have. And you really want to knock your connection attempts out of the park.
Don't worry. You're not alone.
It's like dating. Just as intimidating for some, easy for others, confusing for everyone, and surrounded by people with good and bad advice that may or may not know what they are talking about.
So, let's take it slow...take a deep breath...and start with "where" you connect with your leads and in what forums.
1. Blogs
Blogs are safe, reliable, and give you many opportunities for connection.
There are so many ways you can use them to your advantage to connect with your prospects.
Just know that blogs are a lot of work.
Whether you are writing them, reading them, retweeting them, commenting on them, or sharing them, they all take time.
But everything that's worth working for, will take time.
Your marketing team is most likely the ones in your company writing the blogs. That's good because you can focus your time on using those blogs as an epic resource to provide to your leads, but only if it's on a topic they are interested in.
You can share them on your social media networks and LinkedIn Groups that your leads frequently reside in.
Or, you can personally email the blog articles to them if that is your preference.
Just make sure that you share the information to establish your expertise within the areas they search.
On the other hand, they may be posting or sharing blogs. If they wrote the blog, I cannot emphasize this point enough: read it.
Once you read it, comment on it. Give your opinion or insight on certain points made within the blog.
If you agree with what they wrote about, let them know you agree with them and compliment them on a job well done. Writing blogs is not easy for most people, so letting them know they did a great job sits well with everyone.
Retweet or share an article or post they have interacted with or have posted if you can.
This is another form of flattery for your prospect and they will definitely appreciate the compliment.
You can also follow up and ask them questions about what they have posted, or ask for their thoughts about a certain topic in the article.
2. Social Media
Yes, this one may seem a little obvious but I'll dive into the details of it.
As you know, social media is now the epitome of today's world. There's no avoiding it.
That also means that it is a fantastic forum to reach your sales leads right in their own world.
It's more personal, even if it is a B2B platform like LinkedIn. It has provided an avenue to reach almost any person of any position in any industry at any company.
Twitter
Twitter is the best of both worlds: B2B and B2C.
It gives you insight into your prospect's:
Interests
Hobbies
Burning Questions
Challenges
Most likely, your prospect is either:
Asking a question on Twitter
Posting an opinion about a topic they care about
Or, they are answering someone else's question
So, follow your sales leads on Twitter and interact with them.
I'm not saying that the first tweet you tweet out to them is pitching your product or service.
I'm saying you can:
Retweet something they posted that you liked
Answer their posted questions
Reply to a tweet
Tweet about the topics they are tweeting about
For example, if I was your prospect and you were following me on Twitter, you would have seen that I posted this picture on Twitter:
From this tweet, you would know that I am an avid coffee drinker; some would say by an unhealthy amount. But, that's beside the point. Since I clearly have an obsession with coffee, you can like, retweet, or comment on my tweet, and then shoot me a friendly tweet asking me what my favorite brand of coffee is.
Say whatever is authentic to you.
It's a door opener that allows you to relate to me on a personal level and opens up a conversation that I can't resist responding to.
I am not saying that a sale will happen at that moment, but you are more likely to convert me into a lead down the line with a more human and personal approach.
In fact, you are 4.2 times more likely to get an appointment if you have a personal connection with a buyer. [1]
So make one if you don't have one.
LinkedIn
LinkedIn has a vast amount of options you can use to connect with your prospects. In fact, top salespeople use LinkedIn at least 6 hours a week.[2]
Let's go into a few of the best habits.
1. LinkedIn Sales Navigator:
LinkedIn Sales Navigator allows you to send a large number of InMail directly to your prospects. It also allows you to connect with anyone you want, as opposed to the basic LinkedIn platform where most of the time you are required to provide certain information about the prospect before they allow you to request a connection.
It also has a lead building tool where you can:
Save your leads
Save companies
Save filtered searches
Receive updates about your leads
Have suggestions for leads similar to the ones you have saved
2. LinkedIn Groups:
LinkedIn Groups allow you to closely interact with your prospects if you join the same groups they are in. If they actively participate in these groups, that is a great opportunity to respond and connect with them.
Just like Twitter, anything your prospects are posting, commenting on, or sharing are perfect opportunities for you to connect with them.
Don't miss it!
3. HubSpot Social Media Monitoring Tool
The HubSpot Social Media Monitoring Tool pulls in all your social media profiles and platforms into one place. That way you can post from one platform, have one newsfeed, reply, retweet, and share anything you want, all from one platform.
This makes your life way easier than having to log in to multiple social media profiles to monitor multiple newsfeeds and tailored audiences you set up for yourself.
You can also set up customized monitoring for your preferred streams. It can include a stream of only your sales leads or a stream tailored to the topic of your product or service.
As a result, you can respond to your leads in real-time from this platform, without ever having to leave the HubSpot platform.
The HubSpot Social Media Monitoring Tool is a great option for you to simplify the management of your social media.
4. CRM
The great thing about using a CRM overall is that it makes everyone's life in sales and marketing a whole lot easier and allows for a seamless hand-off of leads and information without any hiccups.
Some features of a CRM include the ability to:
Send and track emails
Schedule meetings
Create notes
Assign tasks
Record phone calls
Create email templates
Create and track sales deals
Create sales funnels
So let's dive into the ways in which you can connect with your prospects by using the CRM.
HubSpot Prospecting Tool
The HubSpot Prospecting Tool allows you to gain more information on companies, website visitors, or leads.
You can view everyone who has visited your website, or you can tailor the view to a specific group.
For example, you can tailor your view to only people who are considered sales qualified leads.
Before you connect with your sales leads, I recommend that you create a tailored view specifically for that group so you can see:
Which pages they have viewed on your website
What content offers they have downloaded
Information about their company.
That way you know the topics they are searching for and what topics to talk to them about when you reach out to connect with them.
Website Visitor
Having the advantage of seeing who is visiting your website, what they looked at, what they downloaded, information about their company, and anyone else from their company that has visited your website, is extremely powerful information to have at your side.
It's even more powerful if you know how to use it for this connection stage.
You can set email alerts, get the HubSpot search bar extension for your web browser, or download the HubSpot phone app to let you know in real-time when a specific lead has visited your website.
When you see that a sales qualified lead is currently on your website, or was on in the last 5 minutes, you know that your company is top of mind.
At that point, you have the best chance to get their attention and connect with them because they are researching your product or service at that exact moment. That is when you should take action to connect with your sales qualified lead. That is when you are most effective at connecting with them.
Inbound Lead
An inbound lead is a lead that:
Has filled out a form on your website,
Downloaded a content offer, or,
Interacted with your company in some way.
Keeping track of your inbound leads in a CRM is easy because the CRM does all the work for you.
You can set tasks for yourself within the CRM to contact them at a certain time, date, or when a certain trigger occurs.
You can also set alerts to yourself when someone on your list has taken an action that creates an opportunity for you to reach out and connect with them.
Even better, you can email or call your inbound leads right from your CRM.
All of your notes, documents, social media interactions, company information, prospecting information, and interactions they have ever had with you, your company, or your website, are all in one place within their contact card.
5. Call
This one is a bit obvious but it needs to be talked about because a lot has changed. Calling is second nature to salespeople.
The ways and means in which we call may have changed. Yet, it is still just as important.
A word of advice: stop cold calling.
Only 1% of cold calls actually result in meetings.[3]
So, when the average sales team leaves about 1, 277 hours of voicemails per month,[4] having only 1% of all those hours turn into a meeting is inefficient.
Instead, focus your calls on your inbound sales leads.
More importantly, call at the times, days, and situations that are most effective.
When your sales qualified lead fills out a form on your website, that is when you call to connect. When your sales lead visits your website, you call to connect.
In fact, leads that are responded to within 5 minutes are 100 times more likely to respond and convert, as opposed to leads that are responded to after 10 minutes, which has a 400% decrease in likelihood to respond.[5]
So respond quickly while you still have their attention.
6. Email
This one seems a bit obvious as well, but just as you strategically call your prospects at the times that are most effective, so should you strategically email your prospects at the most effective times.
Any time you leave a voicemail, follow up with an email.
In fact, you should use the same criteria that I mentioned above when discussing calling for emailing. Most likely your email will be more effective because these days people do not want to talk to a salesperson on the phone.
That's completely fine though because email is a great tool to nurture your leads and provide them with more relevant resources and information without forcing them to talk to you first.
Create a sequence that establishes a cadence in which you email them. You don't want to bombard them and become the person they wish they never said "Hello" to. But you also don't want to have your emails so spread out that they are not interested in your topic any longer, or worse, they found another solution.
Another rule of thumb is to always attempt to connect at least 6 times. Research shows that those who made at least 6 attempts saw a 70% increase in contact rates.[6]
As Og Mandino said,
"I know one of the greatest principles on success; if I persist long enough I will win."
So keep calm and persevere.
7. Networking Event
When I got out of the Navy, I returned home to Orlando, FL. I researched networking events to get involved in and discovered there is literally a networking group for everything.
My mind was blown and I was honestly impressed. I mean literally, every person has a group they can fit into if they are looking for one.
For salespeople, this should be on your radar if you find that a sales lead enjoys going to a certain networking event in your location.
This is your opportunity to meet them in person, which is the most personable way to establish a connection.
Make sure you research each of your sales qualified leads in your area to see if they participate in local networking events.
And of course, make sure you attend as well.
A Reflection on Connection
That was a lot to take in and I've only skimmed the surface.
You now know where to connect with your sales qualified leads and which forums to use in order to connect with them.
What you say and how you say it will be up next, so stay tuned!
Like Tom Ford said,
"The most important things in life are the connections you make with others."
Happy Connecting!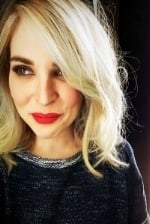 Free Consultation
Get your free consultation with digital marketing & sales experts.
Get Started