Google is Going Green and Fresh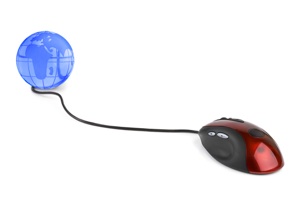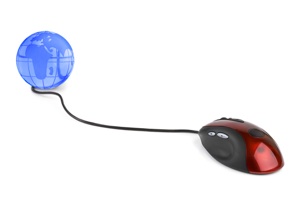 Did you hear the latest? Google appears to be getting into organic farming. Or at least it seems that way.
Google does a major algorithm change every year in the 4th quarter, ensuring that they shake up the search results right before the holiday buying season. But if you've been following our advice throughout the year, you should be ok with this year's major change.
Google "Freshens" Up Its Results
Google's latest "Freshness Update" promotes newer, "fresher" content and moves it higher in the search results than older, "stale" content. They even have a little green leaf symbol that they place next to some search results to indicate that it is new and fresh.
So what does that mean for you? How can you play the Google game and market fresh content as well?
Here are four (4) ideas that can help you on your way:
Get a Blog and Start Blogging?
We've been saying for quite a while now that a Blog is one of the most important and powerful tools you can use to not only provide fresh new content for the search engines, but also to get great incoming links to your site if you know how to effectively bookmark and distribute your articles. And if you actually write something interesting that people want to read about, then you will naturally attract even more readers and visitors to your website. It is the hub of all Social Media and can be tied into many different platforms including Twitter and Facebook.
Use Timestamps in Your URL if Possible?
You should not change your existing urls if you already have lots of blog articles bookmarked throughout the web, but if you are just getting started then you should include the date format in your blog url. That helps show Google just how fresh your content is and it helps encourage the search engines to rank your article over your competitors website.
Use Social Media as a Great Way to Stay Fresh?
You need to be sure to leverage social media platforms such as Twitter and Facebook to "push" your blog articles out to a larger audience. The search engines are now listing social media content such as Tweets in their search results. So it gives you multiple ways to highlight your latest content.
Publish Press Releases on a Regular Basis?
Press Releases are a very important part of our Content Marketing strategy and it is a wonderful way to push out fresh content to the web. What could be fresher than your latest news? Google automatically knows that a Press Release is a time-sensitive piece and they therefore tend to list new press releases in relevant search results. It's important to understand how to optimize and effectively distribute your press releases to get the most for your money, but they are truly a fabulous way to get shown in the search results – especially now with the emphasis on "fresh".
All of these ideas are things we've talked about for over a year now and they are part of our Content Marketing strategy that we use to help clients move up in the search results so you can ultimately receive more leads and sales.
Unsure how to get started or know that you really just don't have the time and expertise to pull off a Content Marketing plan? No worries. Xcellimark can help you get started or we can do the whole thing for you from soup to nuts. Give us a call or drop us an email to get started.
Have a Happy New Year!
Free Consultation
Get your free consultation with digital marketing & sales experts.
Get Started