Here Are The Most Important Keys To Successful Digital & Social Selling Training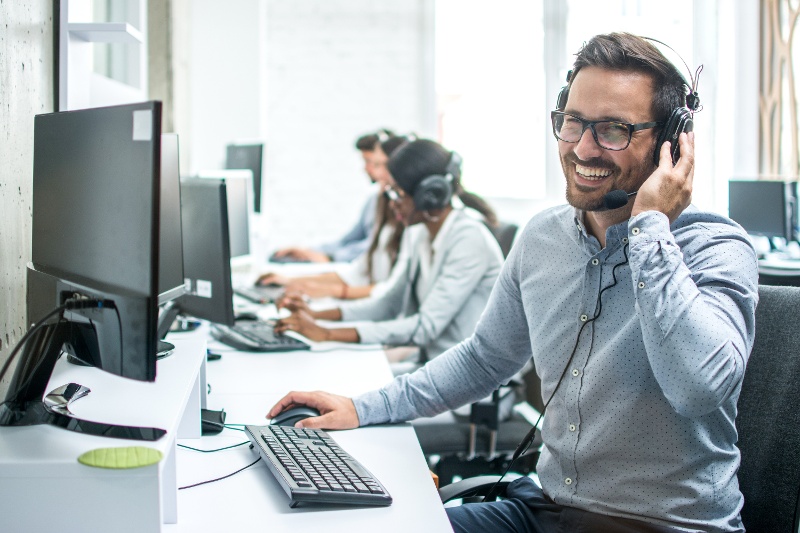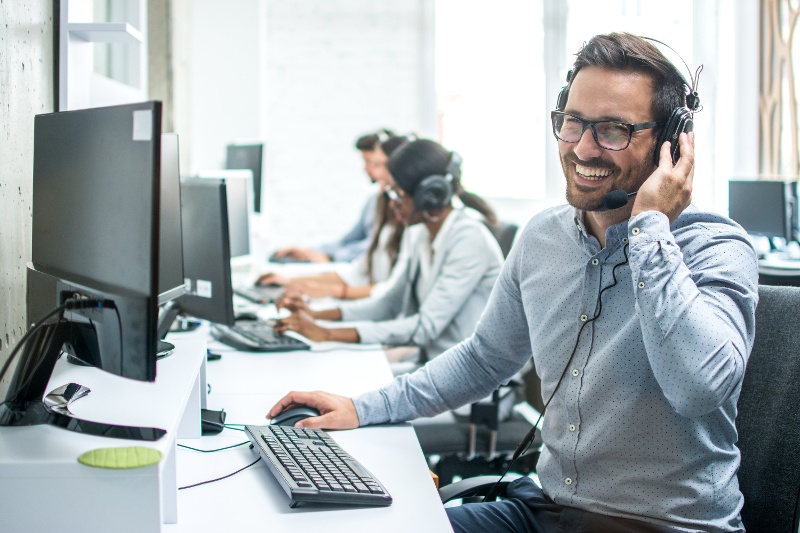 Recognizing the value of digital and social selling is just the first step in implementing a program that will help your business be successful. You also must select the proper method and tools to train your team (or yourself) in these important skills.
To be frank, there is a wide range of options out there that provide a large number of ways, tips, and tools to help you learn social selling.
Yet, they are not all the same.
Some are designed to capture an audience for a bigger picture, such as selling you additional services. So, it's important to know if the course is accredited and backed by industry leaders.
When you plan to invest in training, you should look for a comprehensive program designed to fully empower your sales team to reach your goals. This means truly learning what the program has to offer and why (or even if) it is the ideal choice for you.
Digital and Social Selling Training Must Include a Comprehensive Curriculum
The Fundamentals of Social Selling
Finding and Targeting Prospects
Attracting Customers
Increasing Engagement
Closing and Retaining
As you begin to compare options in digital and social selling training, it's important to start with the basics.
What is it going to teach you? Then ask yourself, is this what you should be learning to achieve success?
Following are the core topics that any quality digital and social selling training course are going to provide you.
Focus on these areas to start with when comparing training programs.
1. The Fundamentals of Social Selling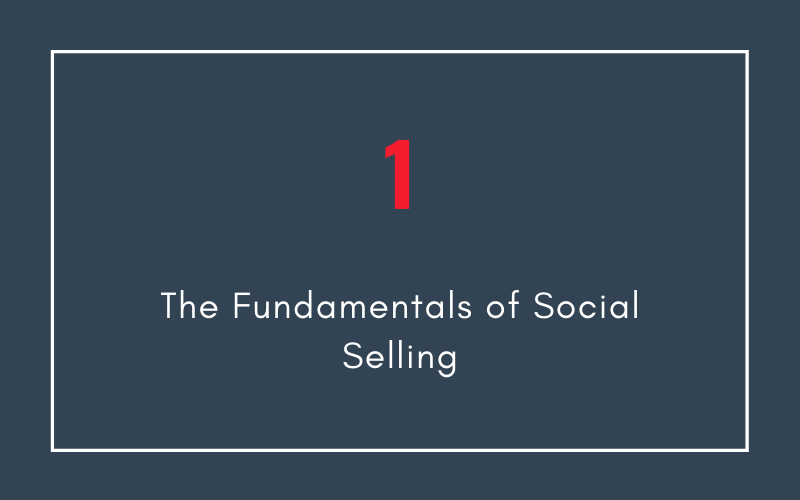 Your training program needs to start here by clearly defining what social selling is within the context of the rest of the course.
Even if you are familiar with social selling, learning these fundamentals provides more insight into the details.
Understand the What and the Why
It's not just important to know what social selling is, but also why it matters.
Understanding the value of social selling within the framework of your business is critical. Why would you invest in any type of marketing method without fully understanding the ROI (return on investment) it can provide?
A training program should outline the stages of the sales process and how social selling fits within each stage.
Understand Personal Branding & Social Networking
It's also important to understand the role of personal branding and social networking, which work closely within your marketing plan.
Many business owners often stumble here, especially when trying to navigate the numerous digital tools available to help with the sales process.
Within your training, then, you should have a clear ability to see what to do, why to do it, and how to get started.
2. Finding and Targeting Prospects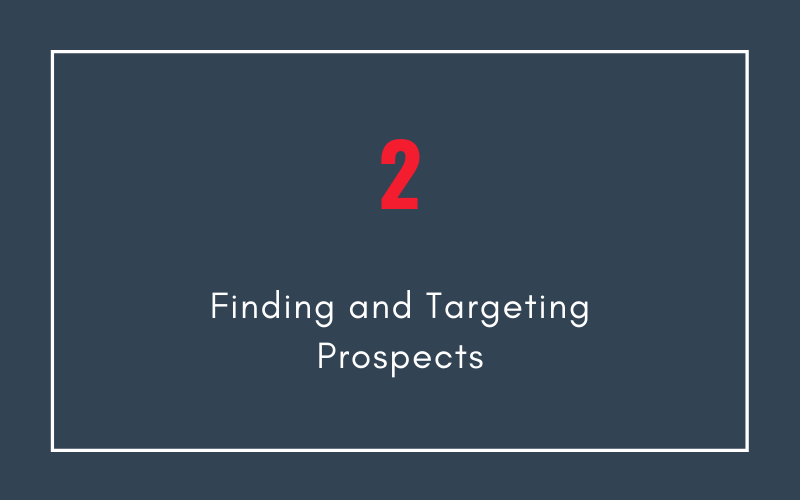 Now that you know the value of social selling, you want your training program to build on that by telling you how to find your target prospects, the people that are most likely to buy from you.
That's not as easy as you may believe, especially when you consider that your ideal online customer may be significantly different from your in-person customer.
Learn Tips & Tools for Social Listening
Look for training that will provide you with tips and tools on how to use social listening to achieve these goals.
It's also going to be important to clearly define your customer personas so your digital efforts can be very targeted – leading to the best ROI.
At its core, any training program needs to focus on the specifics of how to achieve this because this is where you are going to build your online efforts into a successful venture.
Look for a thorough program that offers outstanding tools to help you with your targeting.
3. Attracting Customers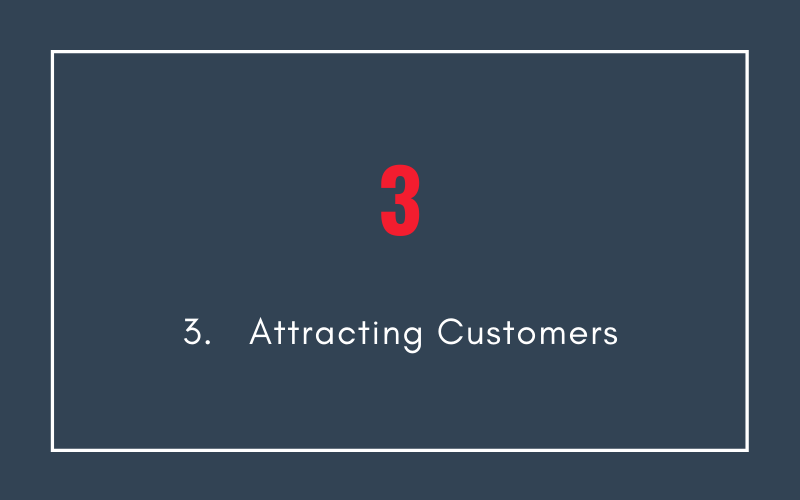 In some businesses, this is the most complex component of the process. Instead of going out and finding your customers with sales ads and promotions, your training program needs to teach you how to reverse it.
You need to learn how to bring customers to you.
Customers who come to you like this – instead of you pulling them in through direct advertising – are going to become your loyal brand followers.
They often become lifetime customers and help to sell your brand to their friends and family.
Understand What Your Customers Are Looking For
Within your training program, then, the training should focus on understanding what your audience wants from you so that you can create content and curate content that attracts them to you.
It's important to consider how your content needs to match every portion of your sales funnel – what should you be presenting to this would-be customer at each point in their sales journey?
Attracting customers happens as you build your brand and start placing content in the right places – the locations where your customers are – to bring them in to you.
This content may need to range from educational to more social.
It's not time for a sales pitch, but instead, for an opportunity to grow your network more organically.
4. Increasing Engagement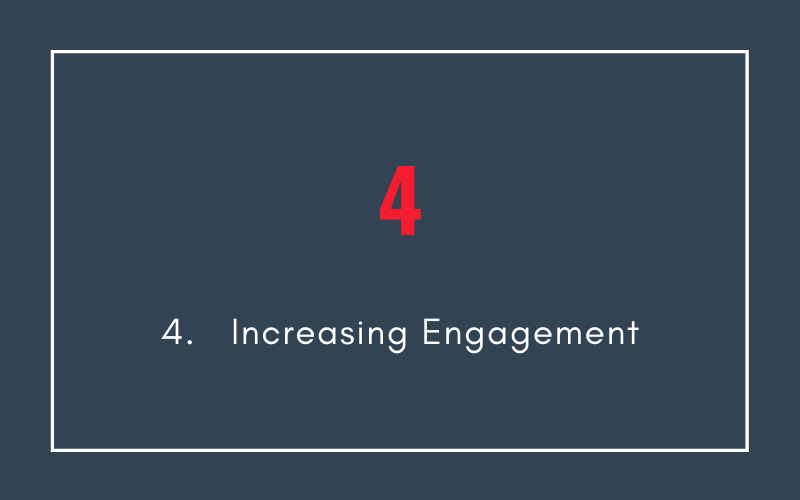 Each one of those touchpoints, where a customer comes to you, is an opportunity to engage with them.
It's not about a hard sell but bringing them closer to your brand.
When looking at training programs, you want a program that's capable of helping you to understand the needs and the motivations of your customers.
Building Trust and Communications
You want to learn what you can do to build their trust - both with new and with existing customers.
You should be crafting engagement methods and strategies, how to determine the right time to engage, and how to manage those connections.
Communications here range widely, from direct contact methods to email best practices. Look for a program that helps you learn how and when to talk to your customers.
There's also the importance of understanding relationship building in this phase.
Within your training program, find out just how much focus is put on building useful and meaningful relationships with your customers or the decision-makers within a business.
5. Closing and Retaining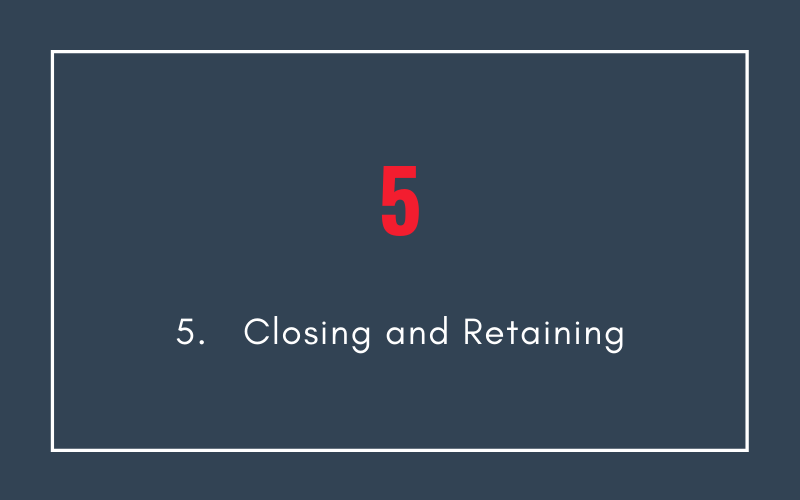 Here's the bottom line, the time when you need to close the deal and get the purchase.
Many business owners without a focus on digital sales want to skip to this point.
That's not going to help you.
Your training program should lead you through the process of closing a sale, including how to overcome challenges and how to negotiate within the framework of social selling.
That may be very different from what your sales team is doing right now.
It's also important to know that there's no simple rule to be successful.
You need to measure the success you have within a wide range of areas and then develop benchmarks to measure your successes.
This is what can help you grow your business on a consistent basis.
Any training program that doesn't offer this type of intense focus is likely a waste of your time and money.
Going Further – Training Needs to Provide Personal Support & Access to Key Resources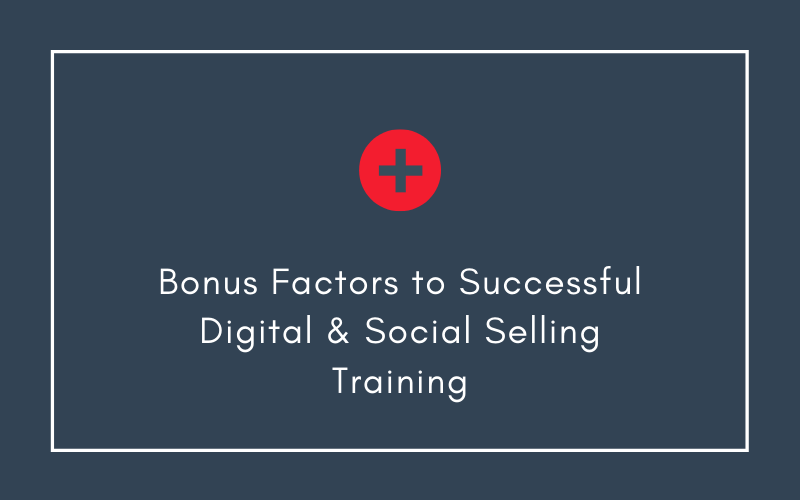 There are additional factors that can make any type of training program more successful and can really define the quality of a course.
Here's why.
When you invest in training that you expect your employees, other partners, and even yourself to use, you need to be able to fully embrace the process.
To do that, you need to ask questions, gather information, and try out ideas.
It's not as simple as learning how to fold a napkin – there's much more insight into this process that isn't always simple to see.
The best training programs make that possible by providing you with access to tools, resources, guidelines, and one-on-one help.
This is where you are going to get a high level of ROI on your training program. Taking advantage of these areas is going to define your overall success.
So, what matters the most?
In our view, there are some basic elements that you should not go without no matter your level of experience with digital and social selling, your knowledge of it, or the time you plan to invest in it.
Let's Take a Closer Look
Weekly Consulting
Here's the answer to all your questions – weekly consulting and access to digital marketing and sales experts.
Does the training company provide you with an opportunity to ask questions directly to a marketing and sales expert and get the answers you need?
Find out if they do and how they do it.
Applying Your Training
One of the components of social selling is developing content. Your content needs to fill the internet in locations where your potential customers are going to be.
It also needs to be placed in areas where it will be read, and the search engines will find it. This can give you the boost you need.
The best training programs help you to do that by reviewing your content as part of ongoing consulting and helping you learn how to promote and share it throughout social media.
Upon Completion of Your Training, You Need to be Able to Do These Things
You've received a good deal of information about what to look for in the program.
Now, as you read through each of the various programs and training opportunities out there, follow this checklist to ensure the program you select provides you with everything you need for success.
Let's break down the most important components.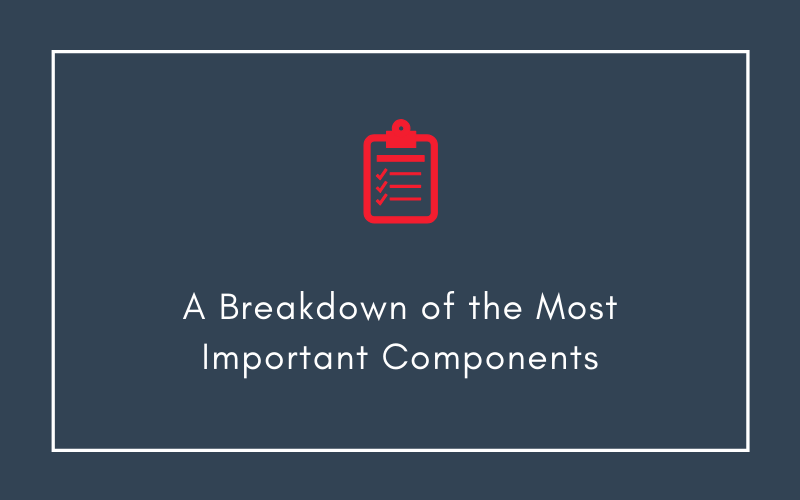 You should understand the value of social selling.
You should be able to clearly demonstrate what social selling can do for your business or venture. More so, you should be able to use digital techniques within the sales process of your business to enhance your sales performance. This is the goal, the benefit, of social selling, after all.
You should be able to find, as well as identify, your ideal buyers.
This goes back to creating personas and developing a clear understanding of your target customer. You should be able to define this for any type of product or service that your company offers. (There may be more than one, in some cases.)
You need to be able to monitor important conversations within your industry so that you can apply that information to your business.
For example, social listening skills are critical because they provide you with information about what your customers and target personas are looking for in products or services like yours.
You should be able to personalize engagement opportunities with your target prospects.
Not only do you know how to identify and find your target prospects, but you also know how and when to engage with them. This is a critical factor because it ensures you have the tools and resources to create opportunities for the sale.
You will know how to rank well in the search results.
SEO is still a big part of social and digital selling, and you need to be able not just to understand how it works, but to demonstrate your success. Specifically, you want to be able to rank well in search results for Google and Bing, based on your business goals. Ranking well helps you to attract prospects to your business.
You should be able to recognize how to understand the needs and motivations of your buyers.
You should be able to define what is going to make them buy – remember this is very different from traditional sales methods. Yet, it is critical to being able to close the deal.
You should be able to provide value-added content to your business's social tools so that you can build trust, branding, and opportunities with both your existing customers and potential customers.
Value-added content is not a sales message, but an insightful piece of content they want to read, and that draws them to you.
You need to know how to use social selling to convert your potential customers.
Converting your potential customers means making sales happen. Further, you need to retain your customers long-term to continue to grow the business.
It sounds like an incredible amount of information, but the best training programs bring this all together in an insightful manner, giving you the tools and resources to help you succeed.
Well-designed digital and social selling training makes it incredibly exciting, interesting, and practical. And it should include training on the best technology to use to implement your plan. If the program you are considering doesn't, it's time to look elsewhere.
Let's Talk About How to Get Digital and Social Selling Training
Becoming a digital and social selling specialist makes you valuable, no matter if you are a business owner, marketer, or just starting out in the industry.
The training you obtain is the critical component of that success.
Learn more about Digital Social Selling and HubSpot CRM Training at Xcellimark.
Free Consultation
Get your free consultation with digital marketing & sales experts.
Get Started